Today I'm looking back on 2019 – some of your favorite recipes that I've posted. This is always a fun post to write. I enjoy looking back on what I shared over the year, delight in seeing some of my personal favorites among my most popular posts as well as a few surprises, recipes that I enjoyed (of course I enjoyed them, otherwise I wouldn't have shared them!) but that I didn't realize how much you enjoyed them as well!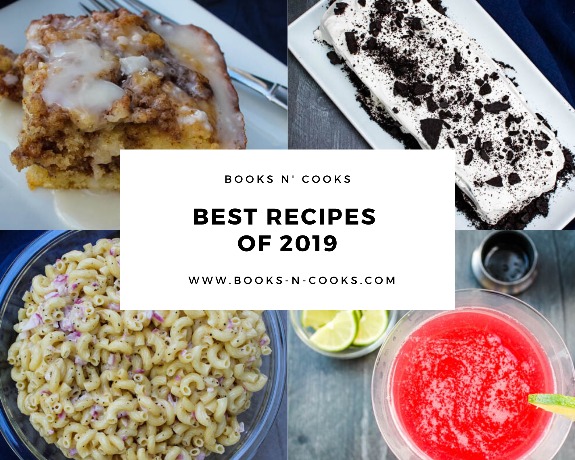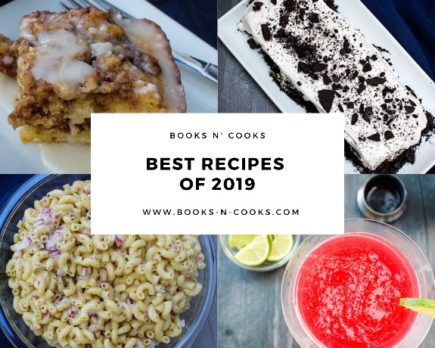 I meant to get this post out to you earlier but I got caught up in spending time with friends and family over the holidays …. and then I finished up 2019 and kicked off the new year with the flu. While getting the flu is never fun, at least I was able to enjoy the holiday season, and recooperate during a traditionally slow time of the year. And I'm happy to report that nobody else in the house got sick – so I call that a major win!
Anyway, without further ado, here are my most popular recipes published in 2019. Enjoy!
2019 Best Recipes of Past Years
And for fun, I thought I'd share a few oldies but goodies. The below three recipes were published prior to 2018 but were among my top 10 recipes this year, so I thought it was worth sharing them again.
2019 Best Recipes of Previous Years
An old recipe that always does well, this cocktail is a light, fruity treat.

Not the prettiest picture, I was happy to see this recipe on the list. It's my go-to recipe when I make Chicken Parmesan, Spaghetti & Meatballs, or any of those other delicious Italian pasta dishes. Huge flavor. Make it once and it just might become a go-to for you too.

A fun fall twist on a childhood classic. this bar cookie is full of sweet white chocolate, tart dried cranberries and crunchy nuts. Tasty at room temperature, but even better warmed and served with a scoop of ice cream on top.

Did you make any recipes from Books n' Cooks this year? If so, I'd love to hear from you. Tag @booksncooks with #booksncooks on Instagram, or leave a comment and recipe rating on the original post.
Finally, THANK YOU to each and every one of you for reading, cooking, and baking along with me. I appreciate all of you!
Happy 2020!