The Warsaw Orphan by Kelly Rimmer is a story of love, tragedy, hope, and a fight for justice, from Nazi occupation to Soviet communist regime.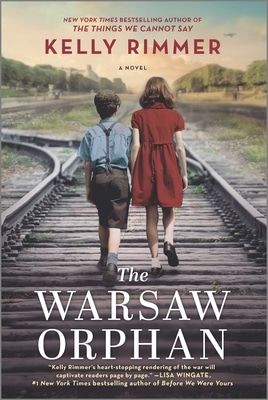 The Warsaw Orphan by Kelly Rimmer
It's 1942 and Elzbieta Rabinek is a young girl with nowhere to do. The Nazis occupy Warsaw, Poland. Elzbieta is not allowed to go to school or go on many outings. Bored, she befriends her neighbor Sara and starts sneaking away to spend time with her new friend each day. But one night, Elzbieta stumbles upon Sara's secret and she can't look back.