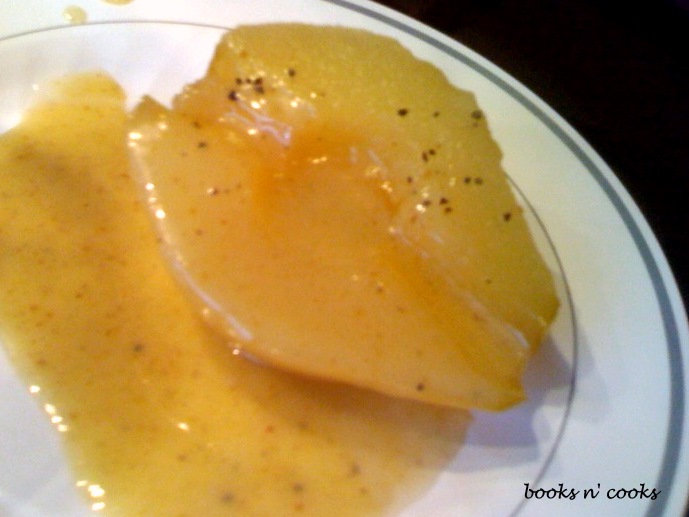 I'd been poking through several cookbooks, looking for an interesting recipe to try out for Thanksgiving (my family never did the traditional pumpkin or pecan pies). I stumbled across one recipe for Red Wine Pears in Williams Sonoma's Cooking for Friends (p. 206).
So, I decided to give poached pears a try, but with a twist – white wine (my preference) and with cardamom, a relatively new spice for me. I learned about it a couple years ago, when we first made a Cranberry Pear Tart (now a Thanksgiving staple when I go home for the holiday) but otherwise haven't come across it in many recipes. I'm on a bit of a crusade this season, to experiment with this new spice, beginning with Cardamom White Hot Cocoa, and now, White Wine & Cardamon Poached Pears, served with a White Chocolate Cardamom Sauce.
Thanks to S. for filling in when my camera died on Thanksgiving.
White Wine & Cardamon Poached Pears
Created by Me!
Ingredients:
6 pears – ripe, pealed, halved and cored
1 c. water
3 c. Chardonnay or other dry white wine
3/4 c. granulated sugar
1 vanilla bean
1 tsp. ground cardamom
Combine water, wine, sugar, vanilla bean (split open with seeds scraped into the pot) and cardamom in a saucepan over medium-high heat. Bring to a boil and stir until sugar dissolves.
Add pears to water and wine mixture. Bring to a boil again, then reduce heat to low. Cover and allow pears to simmer until pears are soft and tender, about 25 minutes. Be sure to stir pears, flipping them, and occasionally basting pears with the sauce.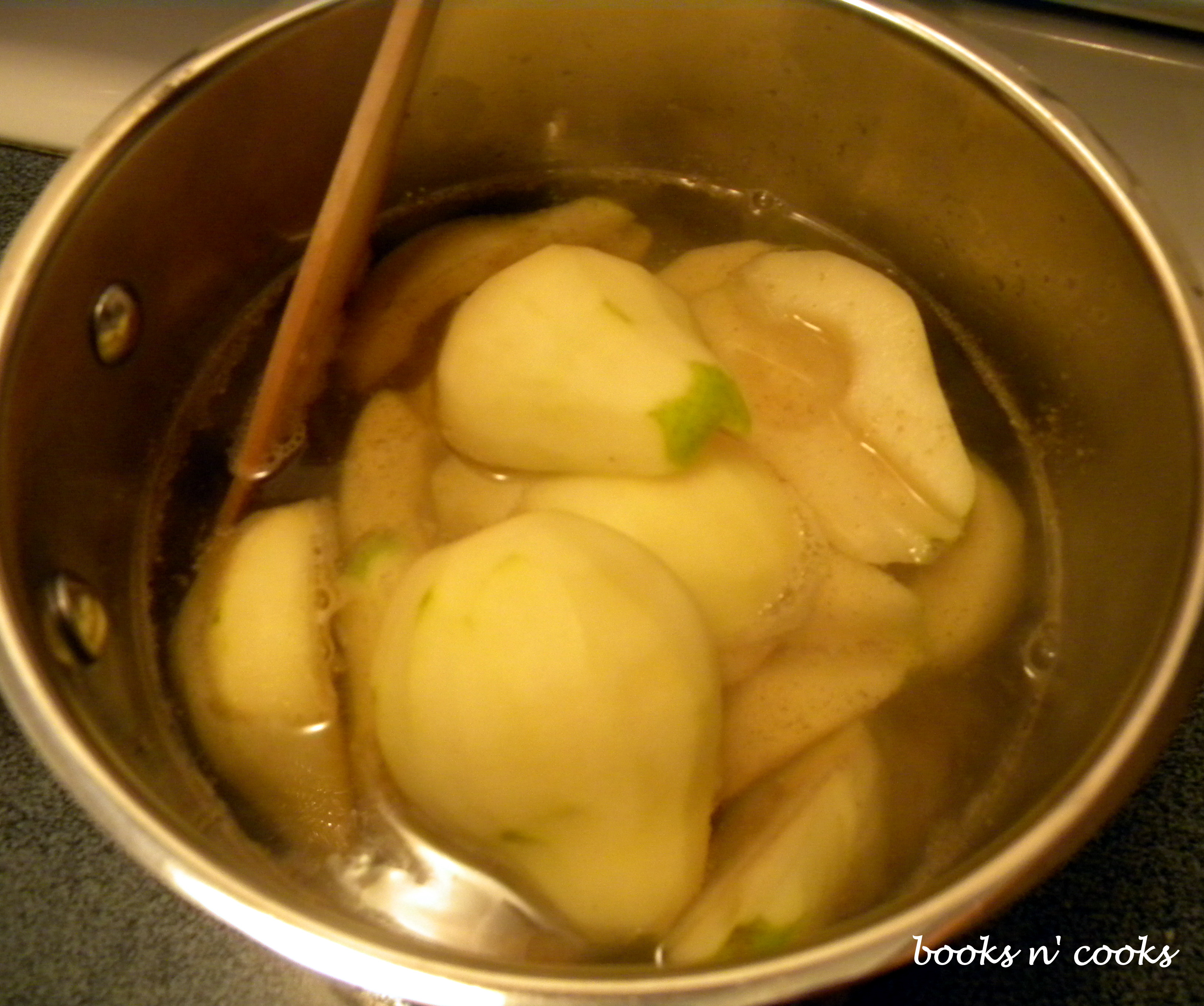 When pears are soft, move them to a bowl.
For the final time, bring the water and wine mixture to a boil, boiling until sauce has reduced to about a cup and a syrup has formed, approximately 10 minutes. Pour over pears and refrigerate at least 3 hours (or up to overnight) before serving.
Transfer pears (without the syrup) to a serving bowl. Serve cold or at room temperature.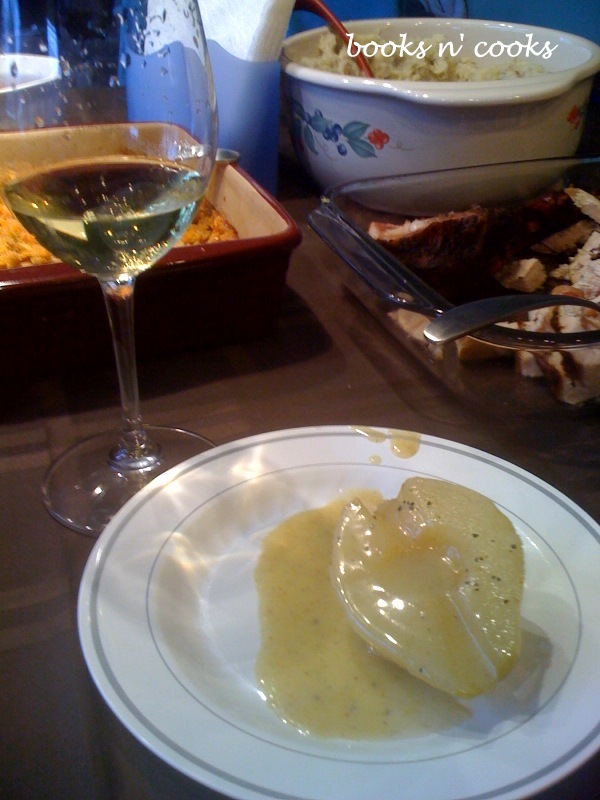 White Chocolate Cardamom Sauce
Created by Me!
Ingredients:
6 oz. good-quality white chocolate, chopped
1/2 c. half and half
1 tsp. ground cardamom
Combine all ingredients in a small sauce pan over medium heat. Whisk until combined.
Remove from heat and allow to cool slightly.
Pour over poached pears or the dessert of your choice.