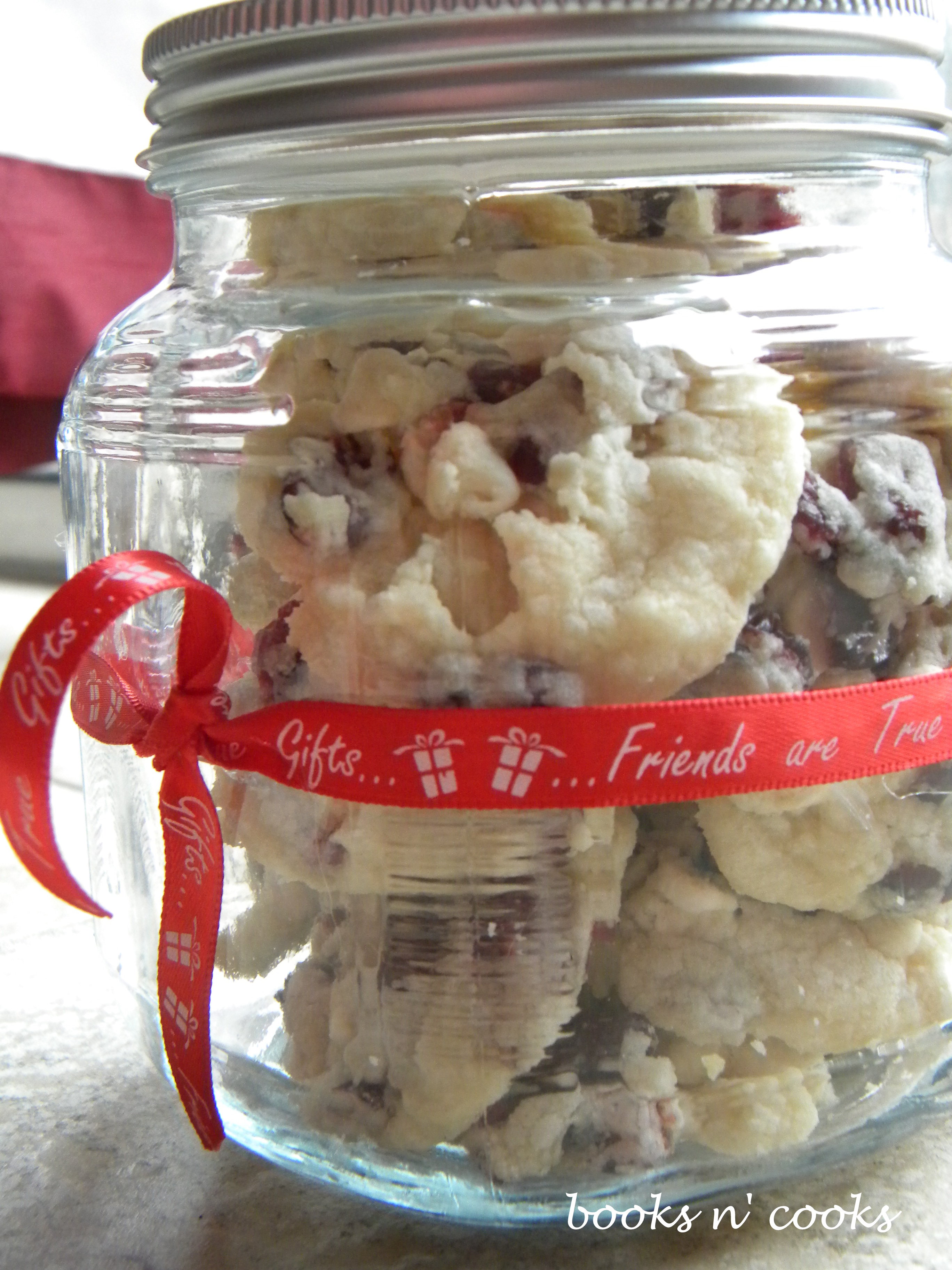 Dec 2009 Update: So very sorry to all my readers! A friend pointed out a typo in this recipe in the amount of flour used. The correct amount is 2 1/4 cups of flour!
Cranberry White Chocolate Shortbread Cookies
Adapted from Ocean Spray
Makes 5 dozen cookies.
Ingredients:
1 1/4 c. butter, softened
1 c. confectioner's sugar
2 1/4 c. flour
1 c. dried cranberries
1 c. white chocolate chips
Directions:
Preheat oven to 325 F and prepare a baking sheet with a sheet of parchment paper.
Cream together butter and confectioner's sugar, until light and fluffy.
Gradually add flour, beating until combined. Dough will be a bit crumbly looking.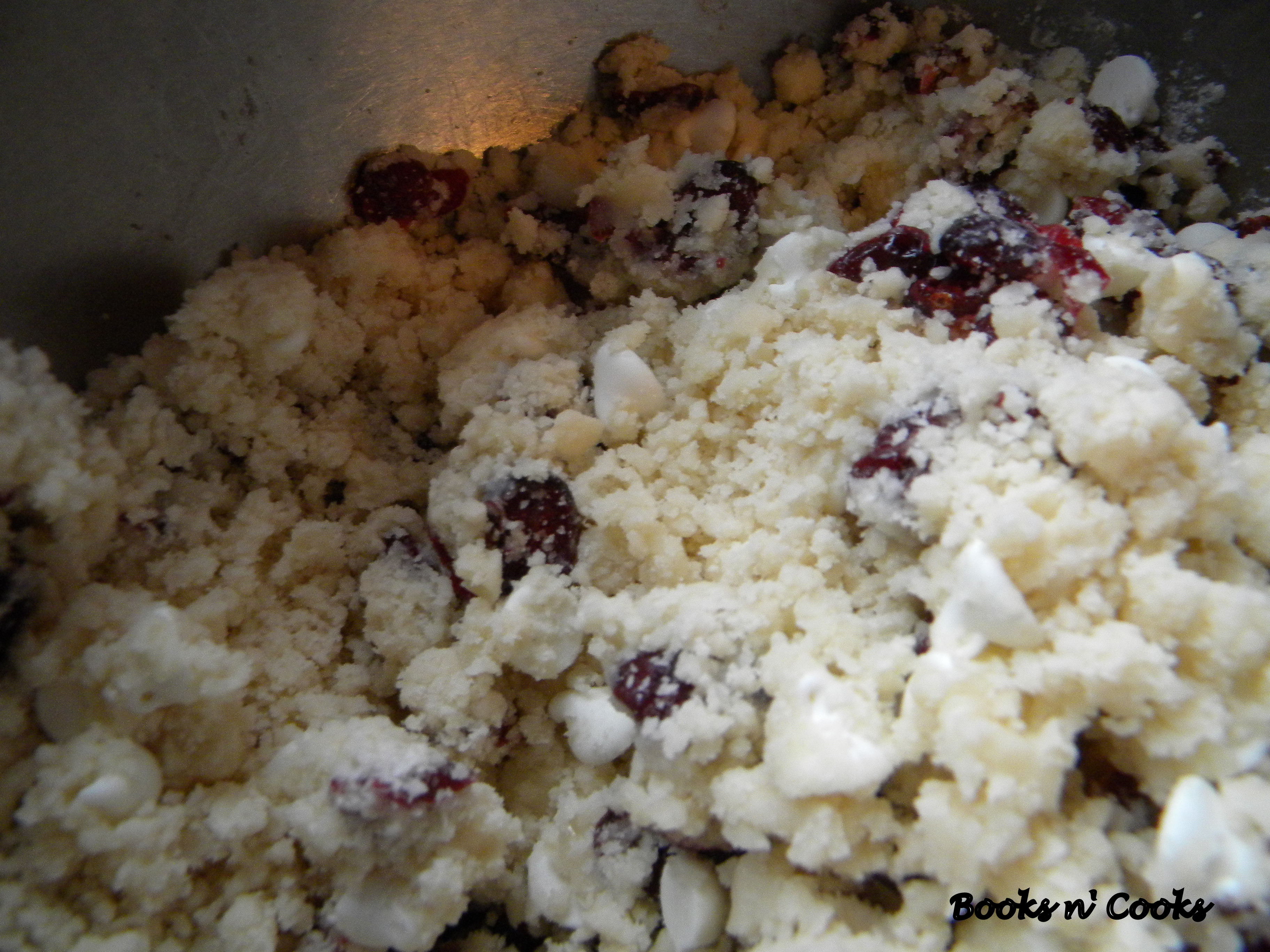 Stir in cranberries and white chocolate chips.
Gather dough into small balls, using a 1/8 measuring scoop for guidance. Roll dough together.
Put dough onto baking sheet and press down slightly.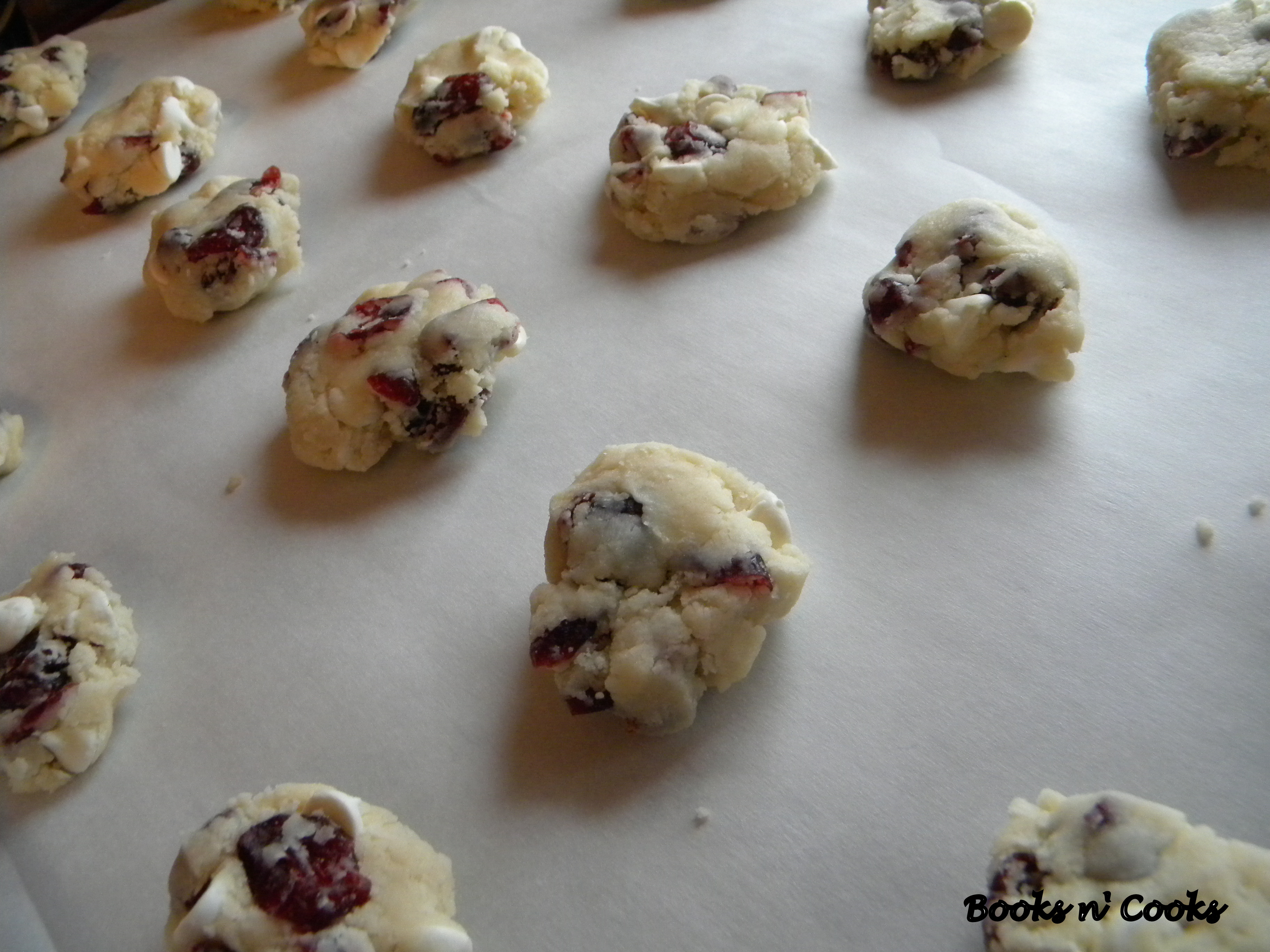 Bake for 14 minutes (less if you pressed the cookies fairly flat). Let sit on the cookie sheet for a minute or two before moving to a wire rack to cool, as cookies will be very soft.
Enjoy with a cup of tea or an afternoon coffee.  🙂