Albondigas (aka Spanish-Style Meatballs)
Ingredients for the Sauce (A Books n' Cooks Original; inspired by this Food Network Recipe and this recipe from Spain Recipes)
2 Tbs. olive oil
1/2 an onion, chopped
2 cloves garlic
2-28 oz. cans whole tomato, chopped
2 Tbs. red wine
1 Tbs. chopped fresh basil
1 Tbs. chopped fresh rosemary
salt & pepper
Ingredients for the Meatballs (Adapted from this recipe from Spain Recipes)
1 lb. ground beef or meatloaf mix
1/2 tsp. turmeric
2 tsp. chopped fresh thyme
1 egg
1 c. plain breadcrumbs
3 cloves garlic
I had used up all my manchego cheese before making this, but would like to add the recommended 2 Tbs. of grated manchego next time.
Make the Sauce
Heat olive oil in a medium pot over medium heat. Add onions & garlic and cook for 5 minutes, until the onions are translucent.
While the onions are cooking, open the cans of tomatoes and roughly chop the tomatoes (save the juice!). This step is in here because I got ahead of myself and forgot to chop the tomatoes. 🙂
Add tomatoes, and remaining ingredients to the onions & garlic. Lower heat and let simmer.
Make the Meatballs
In a mixing bowl, combine all ingredients with your hands.
Roll mixture into small balls and place on a foil-lined cookie sheet.
Bake for 10 minutes, until browned (I forgot mine in the oven, hence why they're a bit crispy looking!)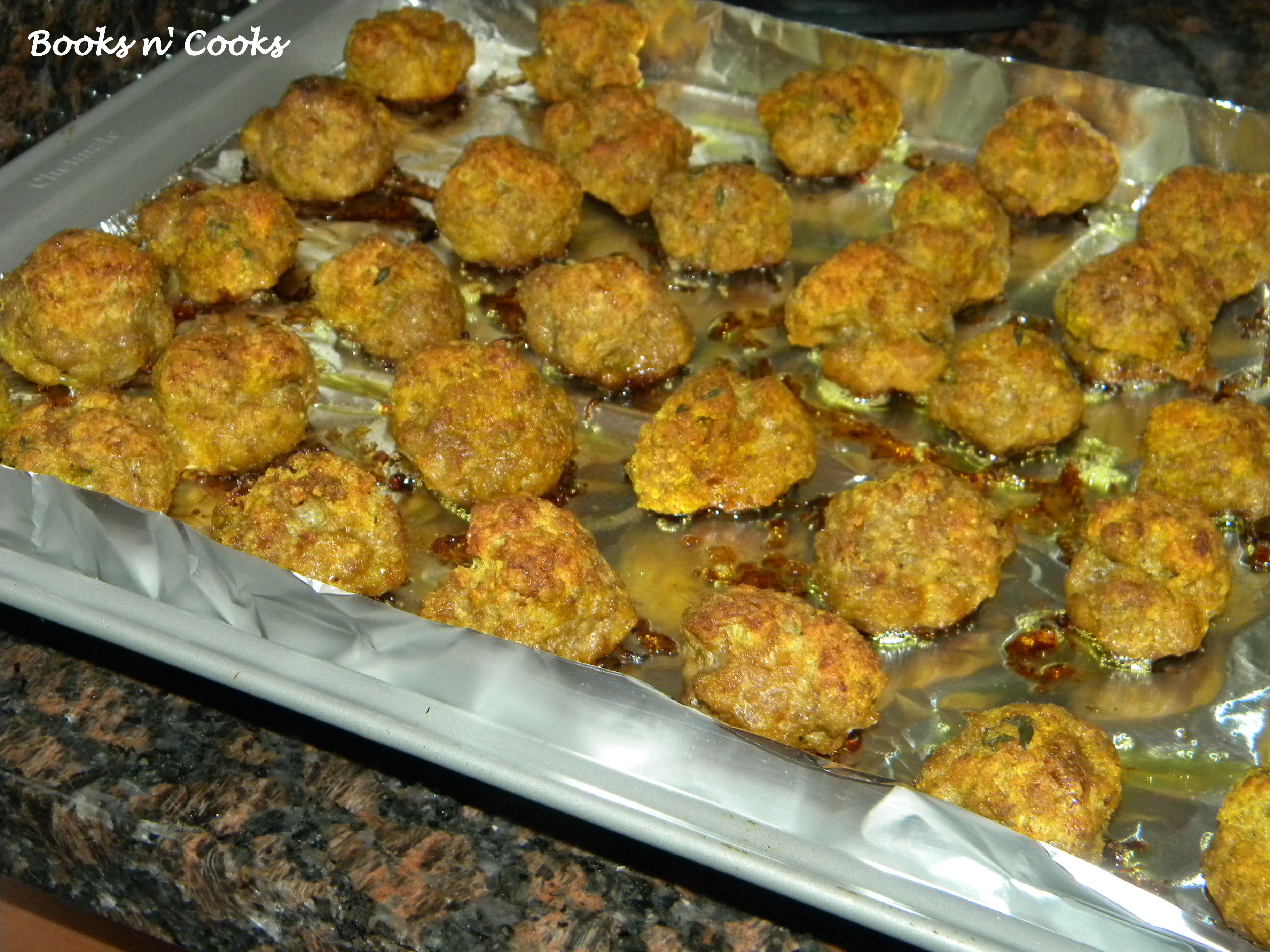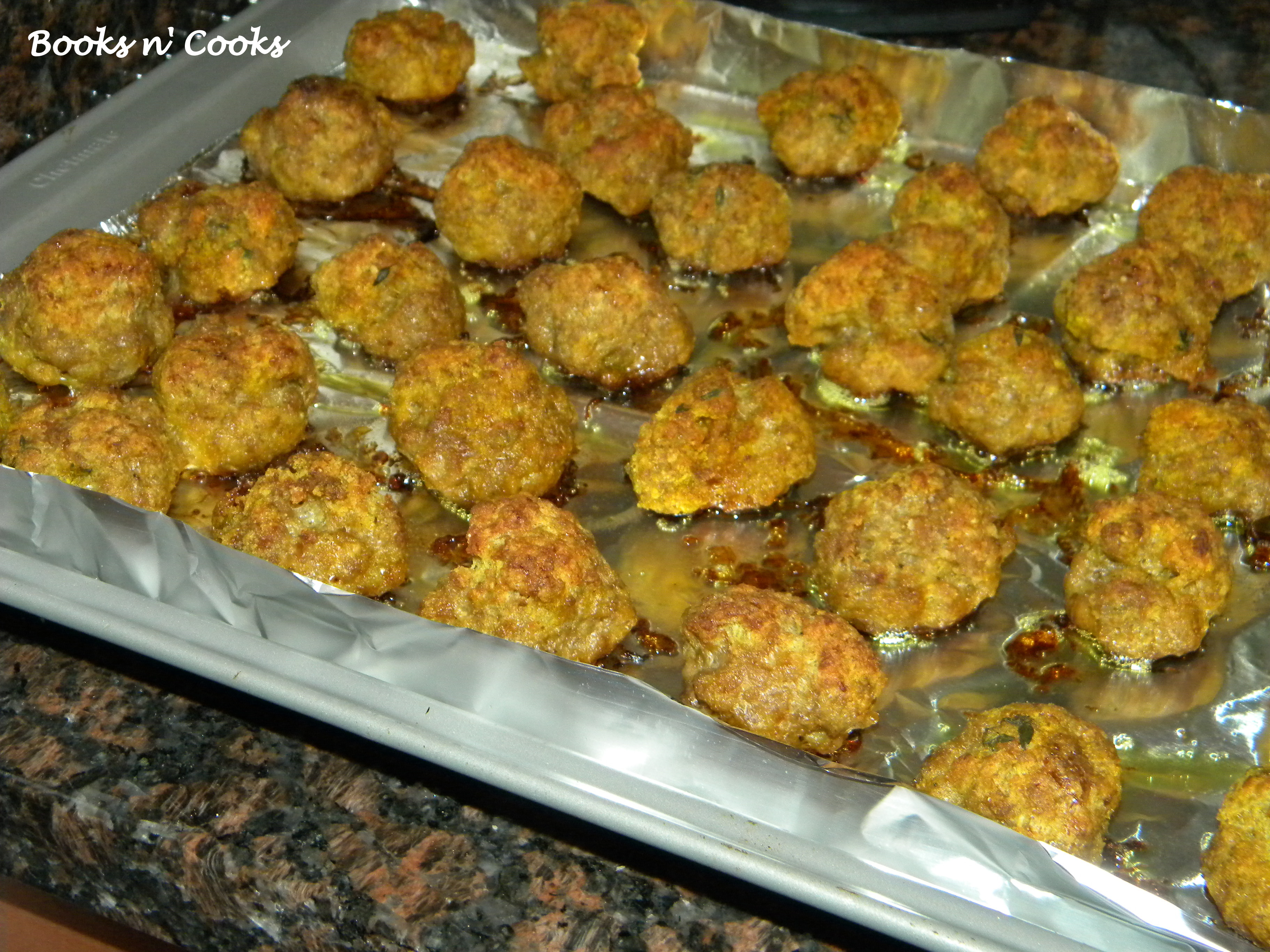 Add meatballs to sauce. If you're serving them within the hour, let everything simmer together. Otherwise, turn off heat and reheat on low at least 20 minute before serving.