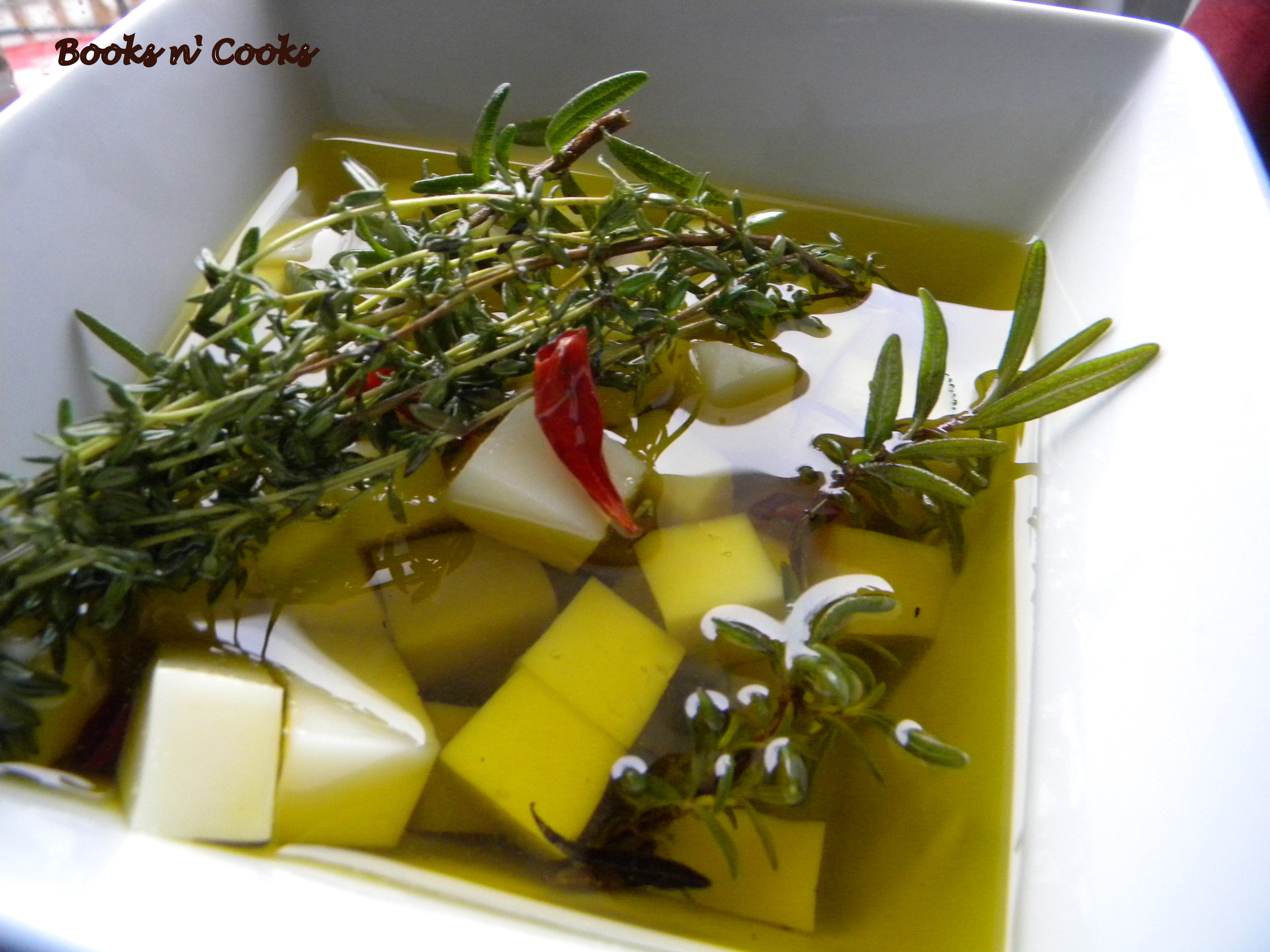 Manchego Marinated in Olive Oil & Herbs
Source: Fine Cooking No. 81 (p. 78)
Manchego is a wonderful Spanish cheese made from sheep's milk. Eat it plain, or marinated in olive oil and herbs, as it is here.
According to Fine Cooking, the cheese should be eaten within 3 days. The olive oil can be kept up to 10 days for sauteing and cooking.
Serves eight.
Ingredients:
1 cup extra-virgin olive oil; more if needed
3 large sprigs thyme
2 4-inch sprigs rosemary
1 small dried red chile, cut in half or thirds
8 oz. manchego cheese (more aged is better), rind cut off, cut into 1/2- 3/4-inch cubes
Combine olive oil, thyme, rosemary, and chile in a small saucepan over medium heat until the oil is hot and shimmery, about 2 minutes. Remove from heat and allow to cool to room temperature.
Put manchego in aanother bowl (I used my serving bowl). Pour olive oil mixture on top. (If necessary, add more oil to cover.) Cover and refrigerate for at least 4 hours. A few hours before serving, remove dish from fridge and allow the cheese and olive oil to come to room temperature.
To serve, transfer everything to a pretty bowl, with toothpicks alongside for spearing the cheese.