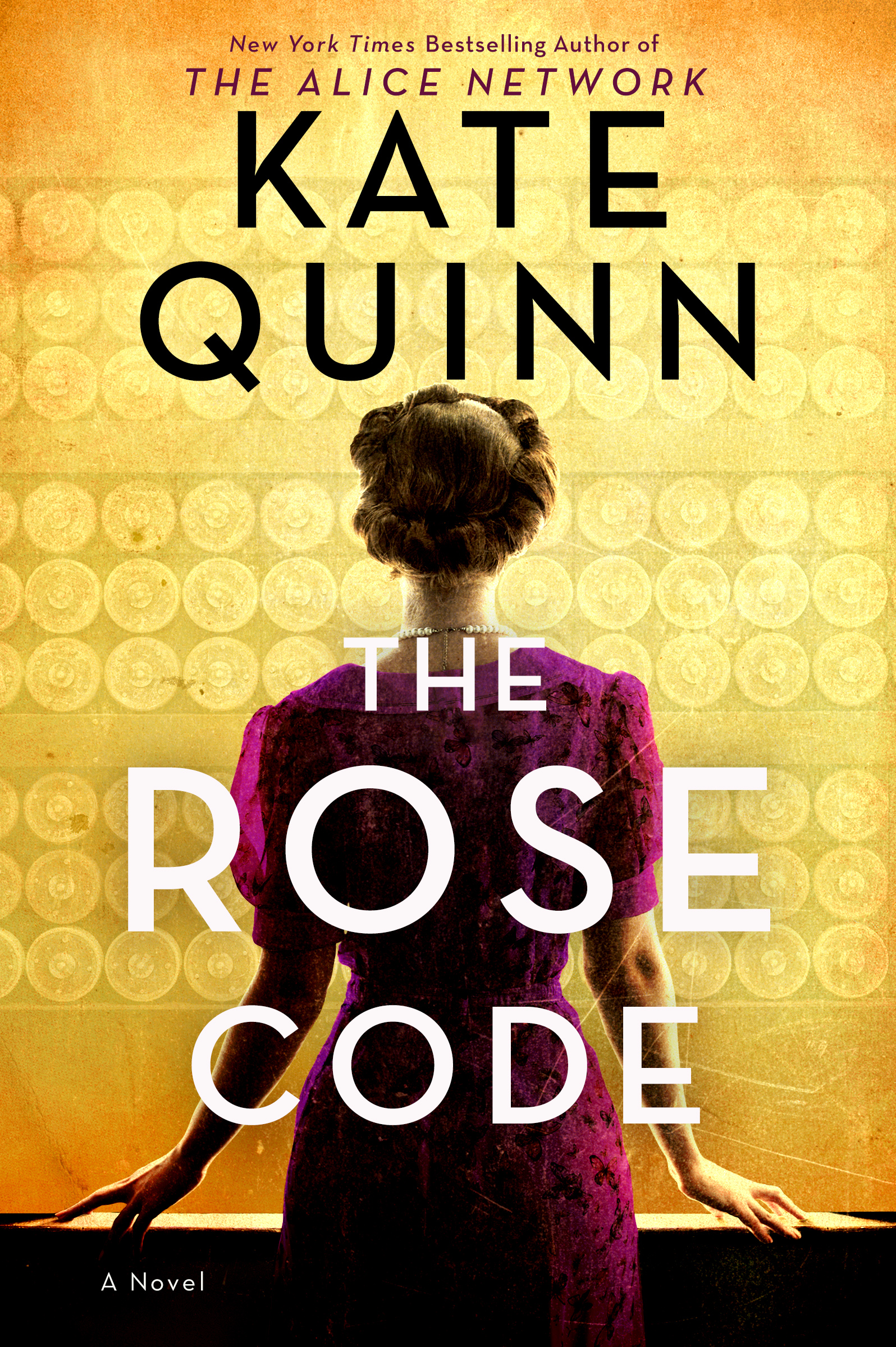 The Rose Code by Kate Quinn
Bletchley Park may look like a mansion in a quiet country village but it's one of Britain's most important assets during World War II. Bletchley Park (BP) is where hundreds of men and women worked to break Axis encrypted messages, the Enigma codes.
Wartime Britain brings together three unlikely women at the secretive estate – debutant Osla, self-made Mab, and the quiet and awkward Beth. Together, these woman make a life for themselves while serving their country. But like all BP employees, the women are sworn to secrecy, hiding their work and much of their everyday lives from loved ones.
As the war drags on, the three friends are torn apart – first by tragedy and then by treason. Someone locks Beth away at Clockwell Sanatorium to prevent her from revealing the existence of a traitor at BP, someone selling secrets to the Soviets. She is still there in 1947, and the traitor is still at large. Beth manages a desperate plea to Osla and Mab for help. She may have survived more than 3 years locked up, but in just a handful of days, she'll undergo surgery and become a vegetable if Osla and Mab can't come to her rescue. And maybe, just maybe, the women can identify the traitor and bring him or her to justice.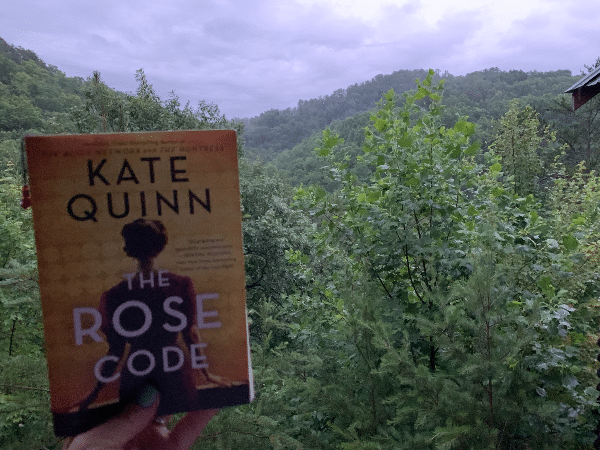 Review:
I became a big fan of Kate Quinn's historical fiction novels when I read The Alice Network and The Huntress, and Quinn's latest was no disappointment. Like her earlier books, Quinn took creative liberties in the characters, timeline, and plot but remained true to major themes, historical moments, and social aspects of the time. For example, all three WWII-era books stem from true stories and historical figures. In The Rose Code, some of the characters are fictional versions of those that worked at BP. Others represent a few different individuals or were created to exemplify a group of people. The Author's Note clearly explains where Quinn deviated from history and what was true.
The Rose Code alternates between two timeframes – WWII, starting in 1940, and post-war 1947, as Britain counts down the days until the wedding. Most of the novel focus on wartime Britain, where we follow Osla, Mab, and Beth as they develop their friendship and their careers. BP was a place that recruited all sorts of quirky and/or nerdy people and thus, fostered a more openminded and accepting atmosphere than common at that time. The alternating 1947 timeframe tracks the trio after the war, uniting old friends to help Beth and identify the BP traitor.
The Rose Code has a little something for everyone – history, love, and mystery. It's a fascinating story of the secret codebreakers of BP (the predecessor to today's Government Communications Headquarters, or GCHQ), who are credited with ending the war more than a year earlier and saving many lives.
If you like historical fiction, this one (and Quinn's others) are definitely worth a read. Once I picked it up, I didn't want to put it down.