This would have been a great recipe to post a couple of weeks ago for Superbowl, but I'm a bit slow in blog updates (couple of tough weeks at work and getting over my annual winter cold). I have seen recipes for Buffalo Chicken Dip, aka Crack Dip, on a lot of different blogs, but hadn't made it until a few weeks ago. This dip tastes exactly like buffalo chicken wings – a bit spicy with the cool taste of blue cheese mixed in – but without the hassle of eating wings (so messy and annoying to pick the meat off the little bones).
Note that several other blogs call for cheddar, mozzarella, or other cheese. Frank's calls for blue cheese inside the dip and mozzarella on top. Do whatever you prefer or have on hand.
Buffalo Chicken Dip (aka Crack Dip)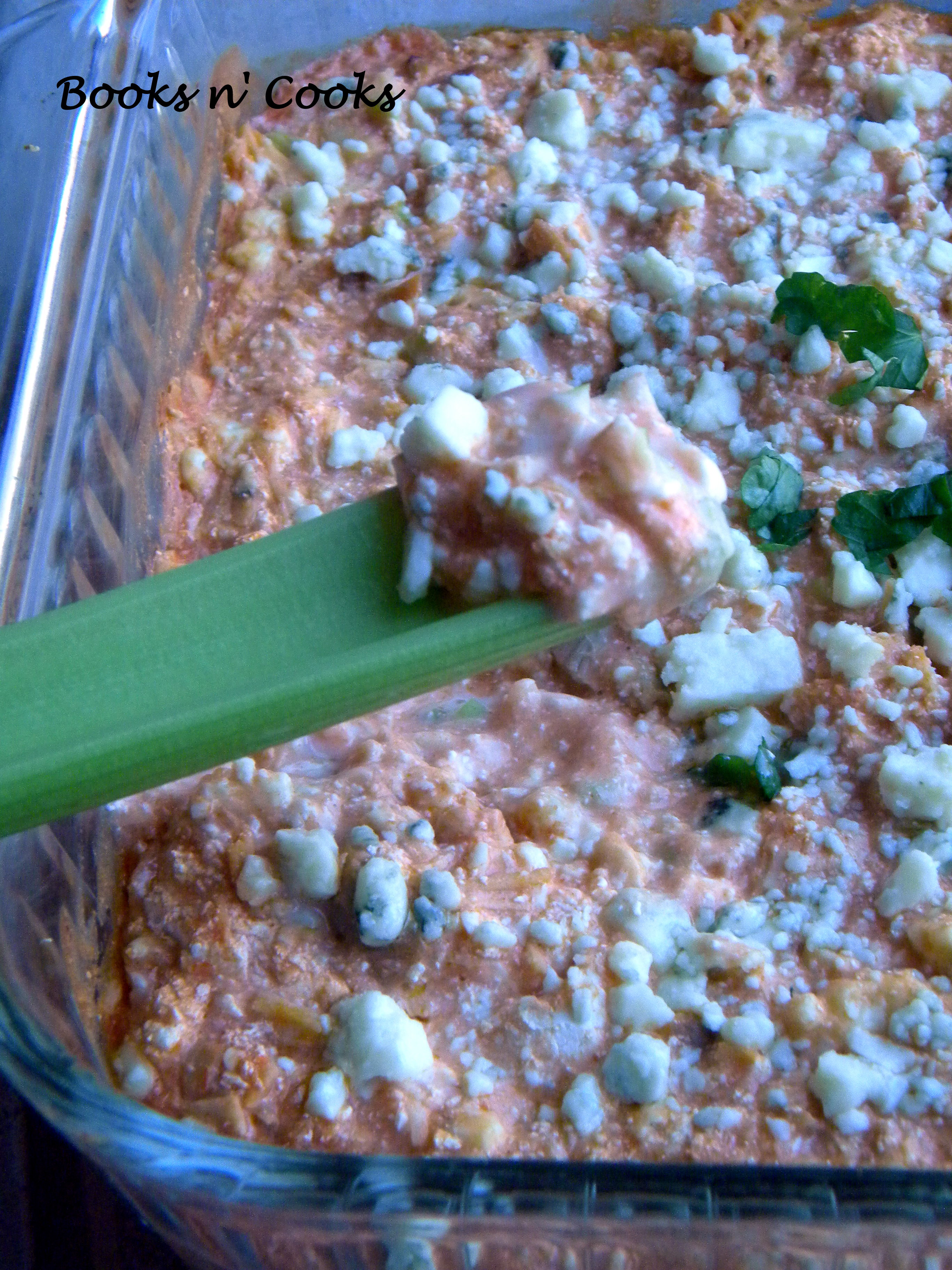 Heavily adapted from Frank's Hot Sauce
Yields 4 Cups
Ingredients:
1-8 oz. pkg cream cheese, softened
1/2 c. blue cheese salad dressing
1/2 c. hot sauce
1/4 c. minced celery
3/4 c. crumbled blue cheese
2 boneless, skinless chicken breasts, cooked and shredded (or, leftover chicken from roast chicken)
Preheat oven to 350°F.
In a medium mixing bowl, stir cream cheese until smooth. Mix in salad dressing, hot sauce, celery, 1/2 c. of blue cheese, and chicken. Transfer to a baking dish and sprinkle top with the remaining blue cheese.
Bake 20 minutes, until mixture is warm throughout.
Serve hot – either in the baking dish or transfer to a crock pot. Serve with tortilla chips and/or celery sticks.