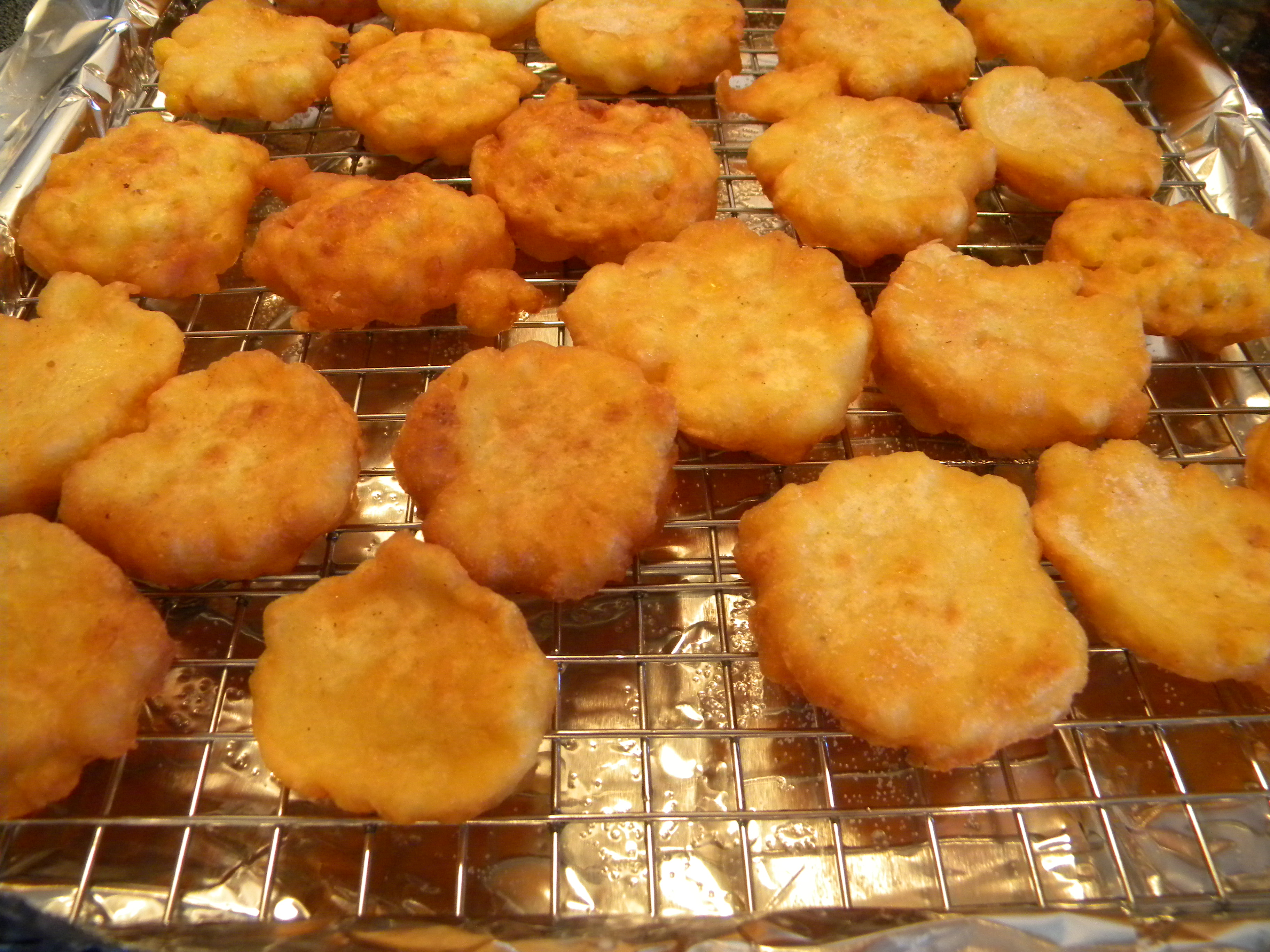 This was my husband's one request for his birthday party (I know, a bit weird, right?). However, it ended up being easy to make (I made them during the day, and heated them up in the oven when everyone arrived) and served them with chili. They weren't as fluffy as the photos in the magazine, but almost all were gone, so I guess they were a hit!
Corn Fritters
Source: Fine Cooking No. 100
Ingredients:
1 c. all-purpose flour
1/4 c. stone-ground yellow cornmeal
2 tsp. baking powder
1 tsp. sugar
1/2 tsp. table salt; more for sprinkling
1/2 c. whole milk
1/4 c. sour cream
2 large eggs
1 c. fresh corn kernels, coarsely chopped (from about 1 large or 2 small ears of corn) — I used canned corn, drained
1 to 1-1/2 cups vegetable oil
Combine flour, cornmeal, baking powder, sugar, and salt in a medium bowl. In another smaller bowl, whisk the milk, sour cream, and eggs.
Add the egg mixture to the flour and cornmeal mixture, stirring with a rubber spatula until combined. Stir in corn.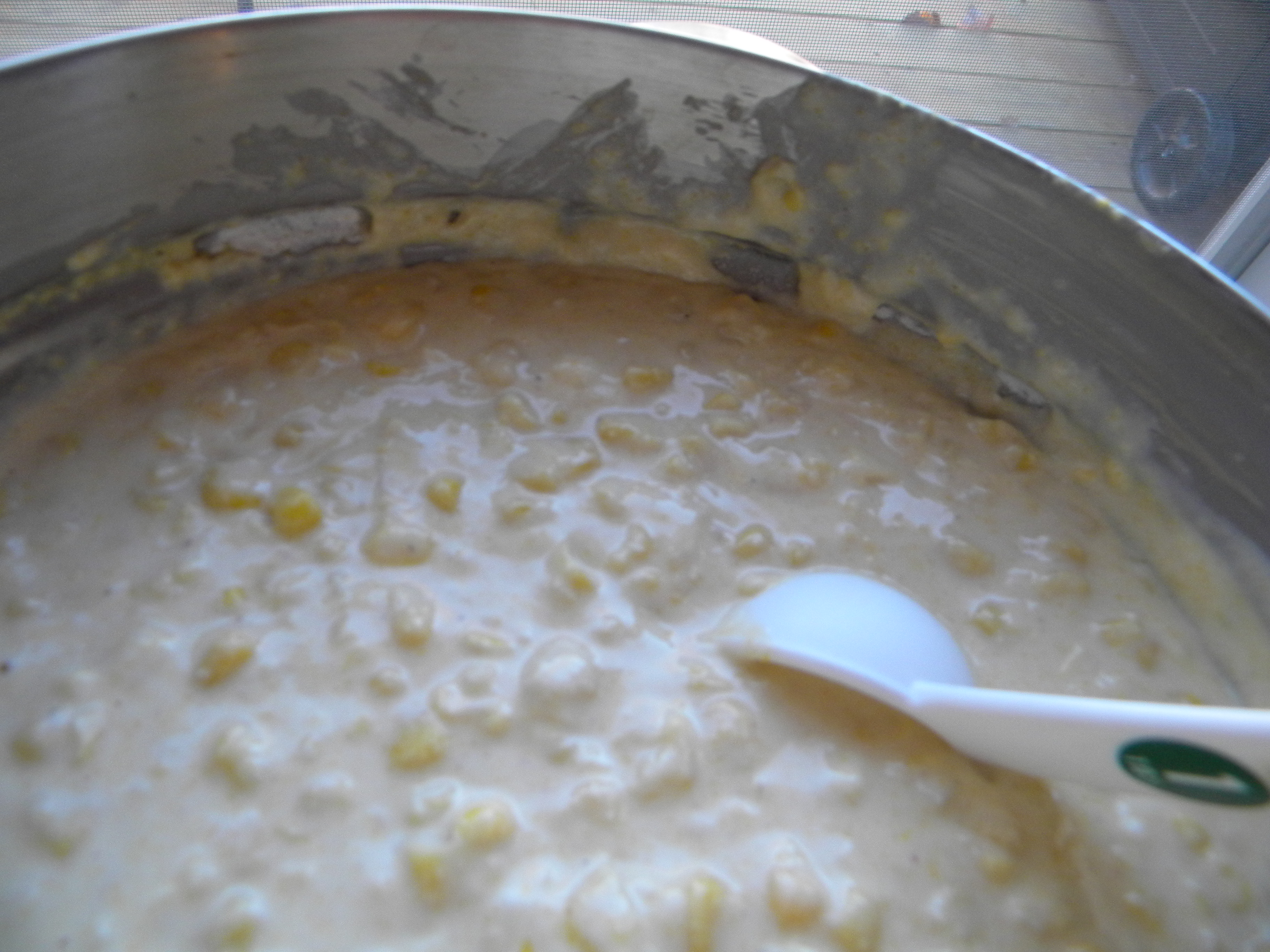 Let the mixture sit for 10-15 minutes, while you heat oil in a skillet (preferably cast iron) over medium heat… Oil should be about 1/2 an inch deep.  (If you need to keep the fritters warm, preheat oven to 200°F.)
When oil is hot (it should sizzle when you drop a bit of batter in the oil), use a tablespoon (or mini-ice cream scoop) to drop balls of batter in the oil. Be sure not to overcrowd the pan – Fine Cooking recommends 3-4 fritters at a time, I cooked 5-6 at a time. Stove should be set to medium-low heat so the fritters cook gently. When browned on the bottom (1-2 minutes), flip the fritter over (using a slotted spoon) and cook another 1-2 minutes, again until golden brown.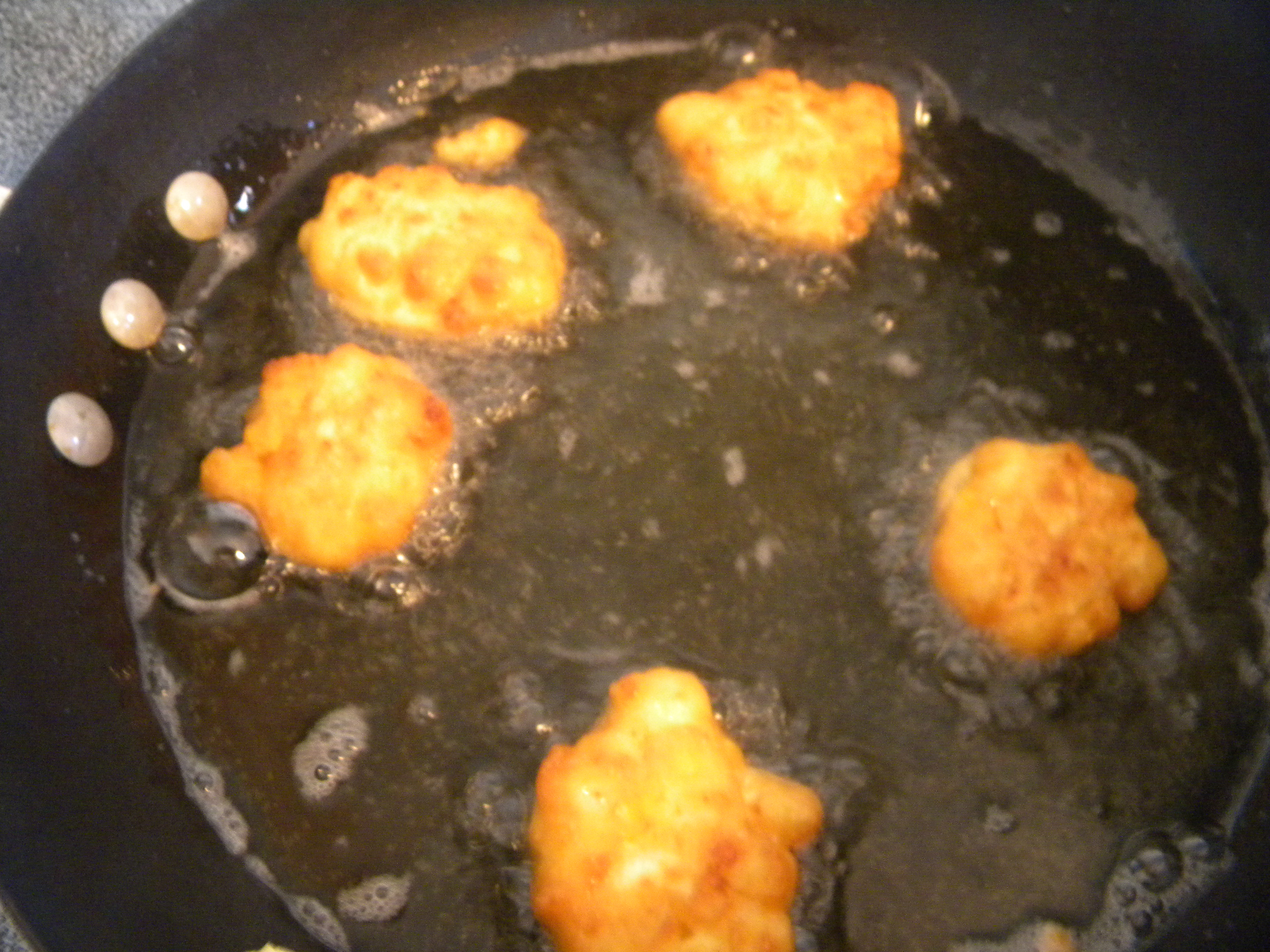 Transfer fritters to a wire rack, set over a baking sheet. Sprinkle with salt and allow to keep warm in the oven while cooking others (I didn't keep them warm while cooking the others, but heated them up later
Transfer the fritters to a wire rack set over a baking sheet, sprinkle generously with salt, and keep warm in the oven. Continue to cook the remaining batter in small batches, adding more oil as needed to maintain the 1/2-inch depth.