This idea came from Annie's Guinness and Bailey's Irish Cream Cupcakes. However, since we had some little kids over, I needed to make sure there were some cupcakes for them. Sooo… boxed chocolate cupcakes with vanilla icing on some, and Bailey's Icing on others.
This recipe is supposed to be enough for 24 cupcakes… I made 2/3 of the recipe and had lots left over, so I'd recommend downsizing the icing, even for 24 cupcakes.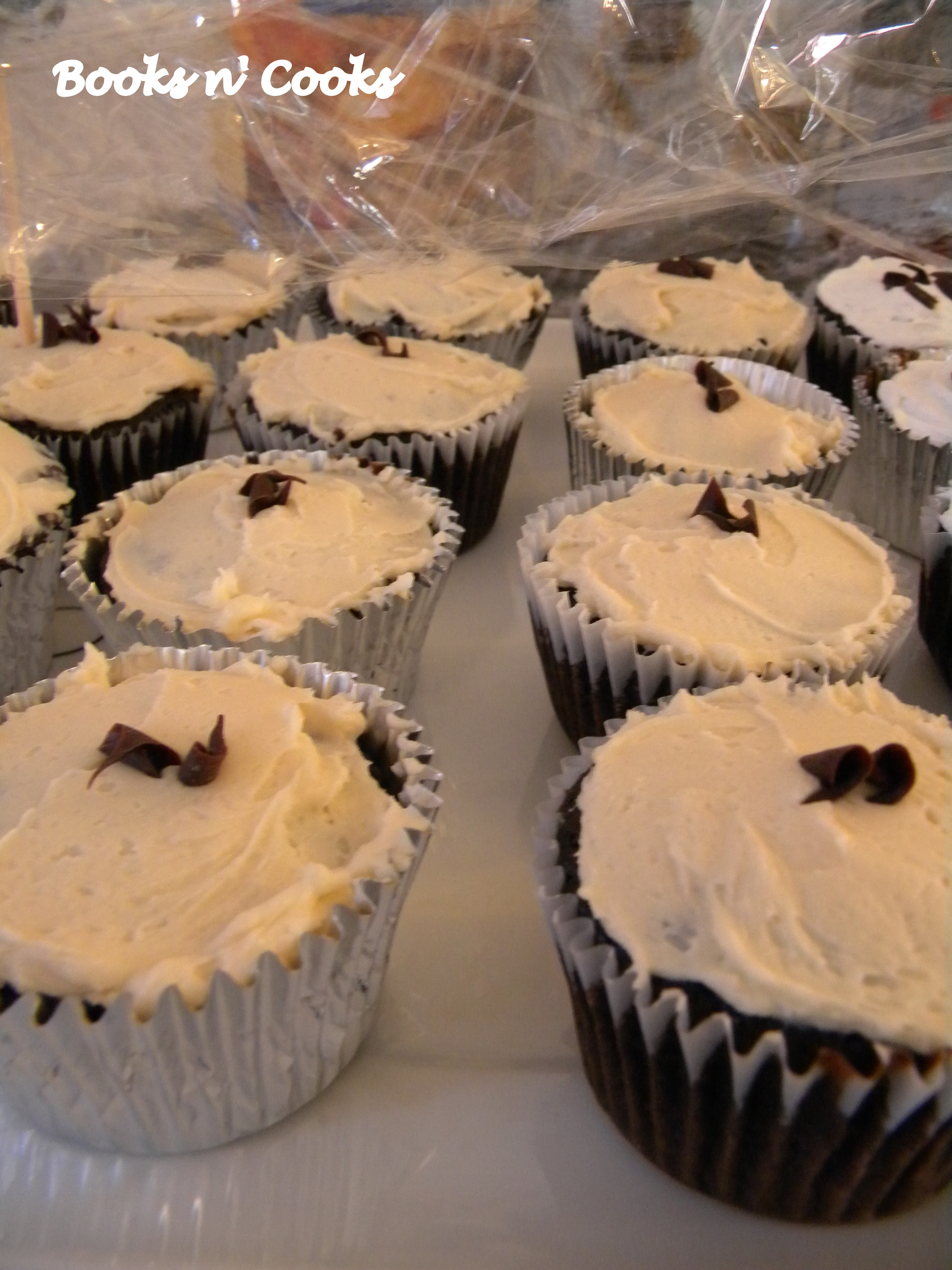 Bailey's Icing
Source: Martha Stewart's Cupcakes (p. 214)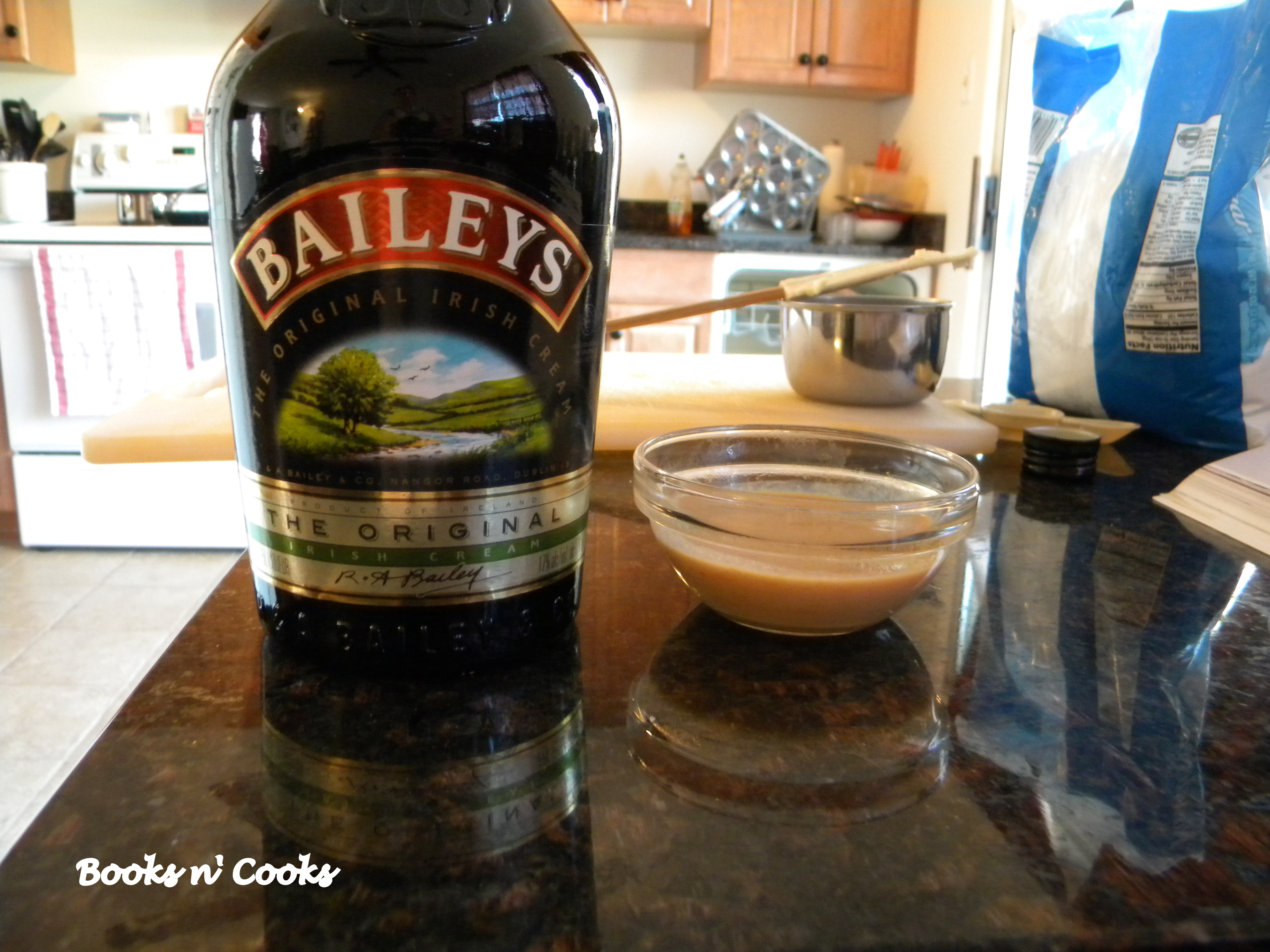 Ingredients:
3 sticks unsalted butter
1 lb. (4 c.) confectioners' sugar
3 Tbs. Bailey's Irish Cream liquer
1/2 tsp. vanilla extract
With an electric mixer, beat butter at medium-high speed until smooth.
Reduce speed and add confectioners' sugar one cup at a time. Beat well after each addition, increasing the speed as you go. You'll beat for about 5 minutes total.
Add Baileys and vanilla until smooth.
Keeps for up to 5 days in an airtight container in the fridge (bring to room temperature and beat on low speed until smooth before serving).