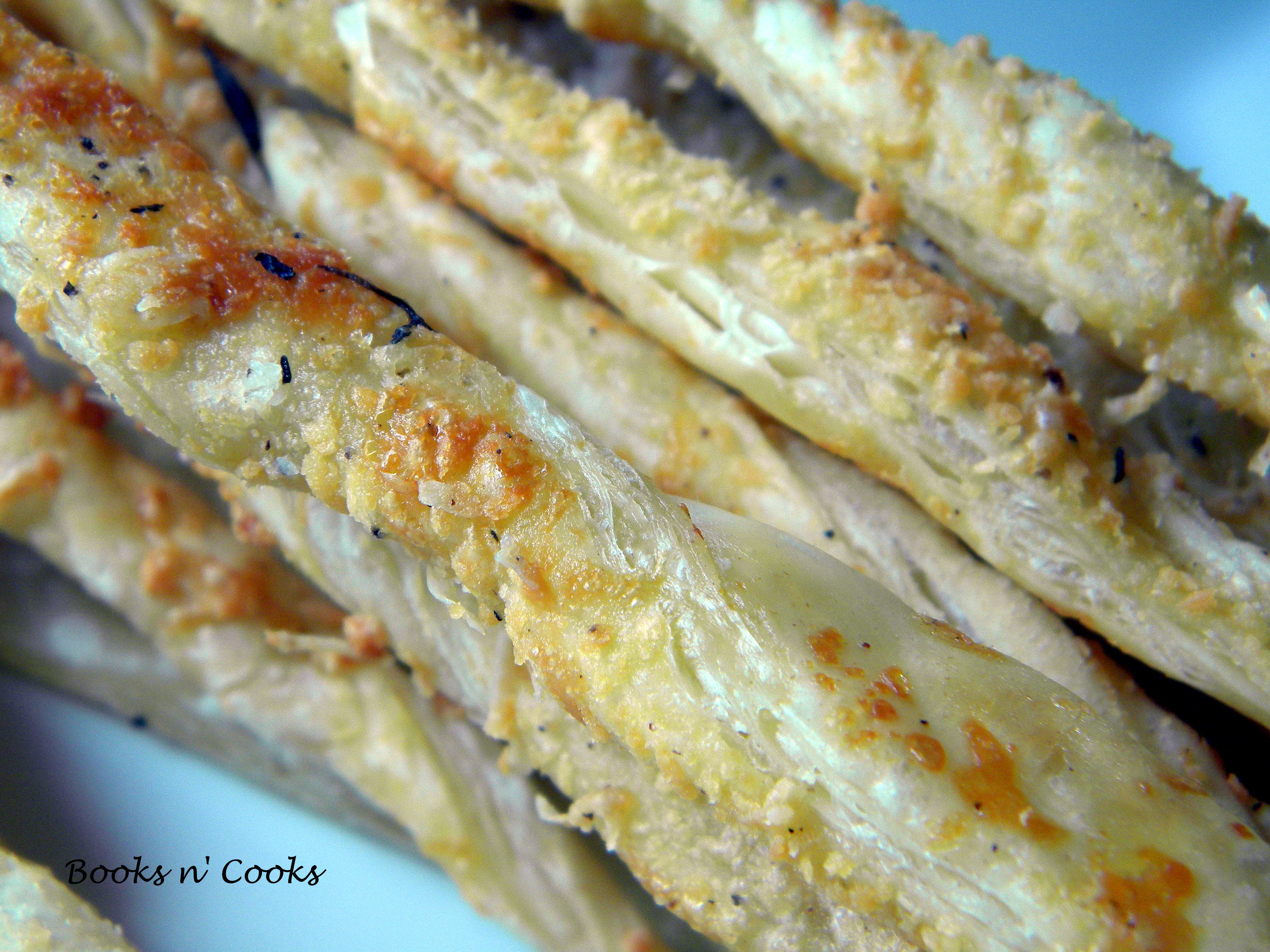 We recently hosted our annual wine and cheese tasting party, a party I love to host because no matter how busy we get, its easy. Nothing but picking up a couple of bottles of wine, some cheese and crackers, and there you have the perfect party.
However, this year I decided to experiment a bit. With extra puff pastry in the freezer, and a cheese I'd never had before (Gruyère), I decided to give these cheese straws a whirl. Easy to make (took less than 30 minutes, including cook time) and impressive to look at, I'll be keeping the makings for these goodies around the house for last-minute entertaining.
Cheese Straws
Adapted from Barefoot Contessa Barefoot in Paris
Makes approximately 24 cheese straws
Ingredients:
2 sheets (1 box) frozen puff pastry, defrosted
Flour
1 large egg
1 tbs. water
1/2 c. freshly grated Parmesan
1 c. finely grated Gruyère cheese
1 tsp. minced fresh thyme leaves
1 tsp. kosher salt
Freshly ground black pepper
Preheat oven to 375 and line a baking sheet with parchment paper. Set aside.
Beat the egg with 1 tbs. water and set aside. Combine Parmesan, Gruyère, thyme, salt, and pepper in a small bowl. Set aside.
Lightly flour your counter or a large cutting board. Unfold each sheet of puff pastry and roll out, until it's 10×12 inches. Brush each of the puff pastry sheets with some egg wash. Evenly sprinkle cheese mixture on both sheets. Use the rolling-pin (lightly!) to press the cheese into the dough.
Using a sharp, floured knife or pizza cutter, cut each piece of puff pastry into 12 strips. Twist each strip and lay on prepared baking sheet.
Bake 10-15 minutes, until lightly browned and puffed. Flip each straw and bake for another minute or two. Remove from oven and let cool on baking sheet (the straws will initially be a little soft, crisping up more as they cool).