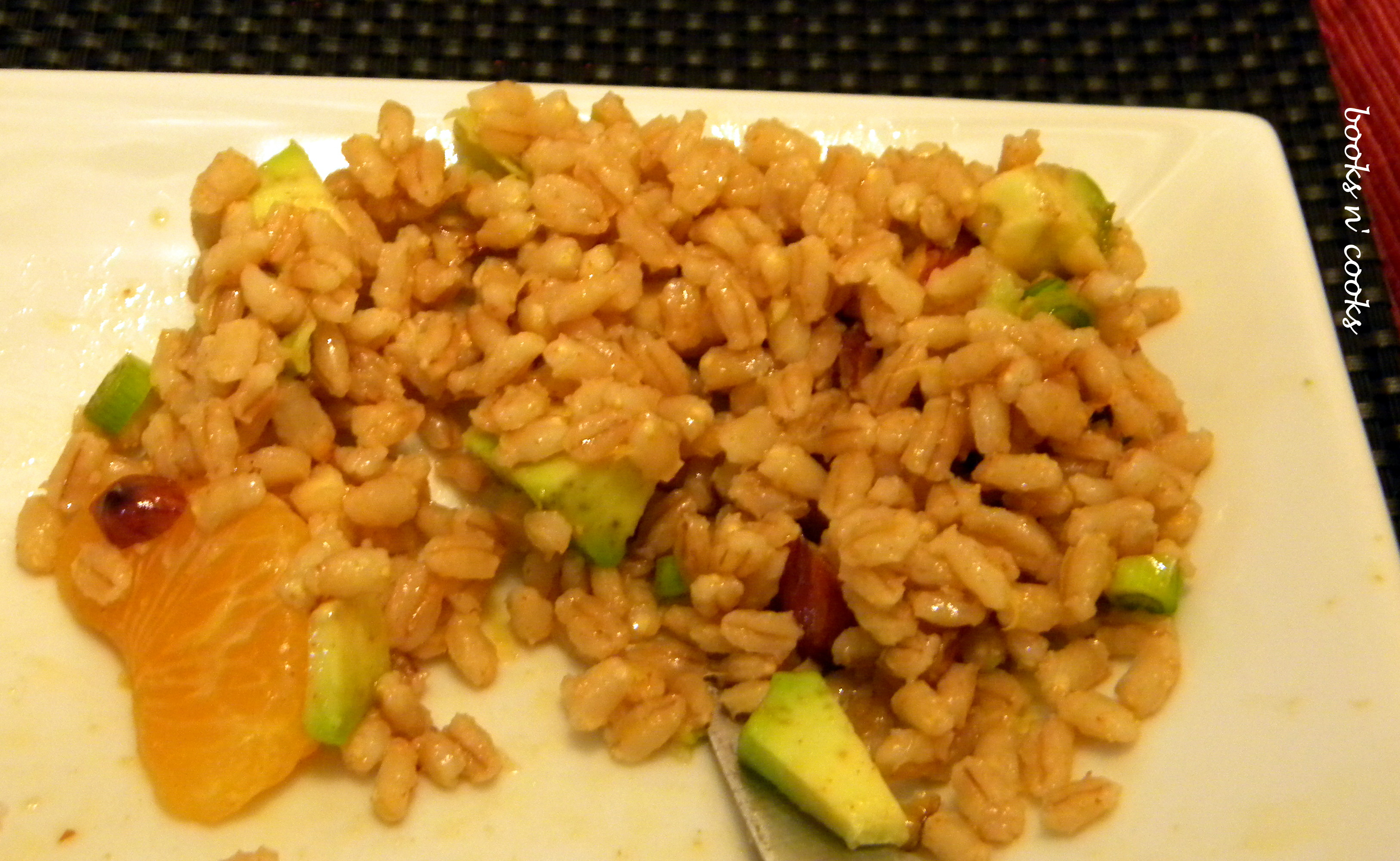 Yesterday, I received the latest issue of Fine Cooking, so of course, first thing this morning, I was browsing for something new to try. I decided to make a version of Quinoa & Avocado Salad with Dried Fruit, Toasted Almonds & Lemon-Cumin Vinaigrette, with the ingredients I had on hand – barley and fresh clementines instead of quinoa and dried fruit. I will definitely be going back to try this recipe with the quinoa and dried fruit in the future.
The "salad" was light and fresh with just a hint of lemon. It would be prefect for a summer picnic, but it is a dish I will keep around all year.
Barley & Avocado Salad with Clementines, Almonds
& Lemon-Cumin Vinaigrette
Adapted from Fine Cooking No. 103, p. 47
Serves 3-4 as a side dish
Ingredients:
1 c. uncooked barley
1 avocado, diced or cubed (whatever your desired size)
2 scallions, white and light green parts only, diced
1 clementine, pealed & segmented
1 lemon
3 Tbs. olive oil
1/4 tsp. cumin
1/4 tsp. coriander
1/4 tsp. paprika
Note: You can cook the barley during the day. Prepare the vinaigrette and remaining ingredients just prior to serving.
Cook the Barley: Rinse the barley. Combine 4 cups of water and 1 cup of the rinsed barley in a pot and bring to a boil. Boil for about 30 minutes. Drain any remaining water. Rinse with cool water and drain again. Set aside.
Make the Vinaigrette: In a small bowl, combine the zest of the lemon and 1 Tbs. of lemon juice. Stir in olive oil, cumin, coriander, and paprika.
Finish by tossing barley, vinaigrette, scallions, avocado, and clementine sections.