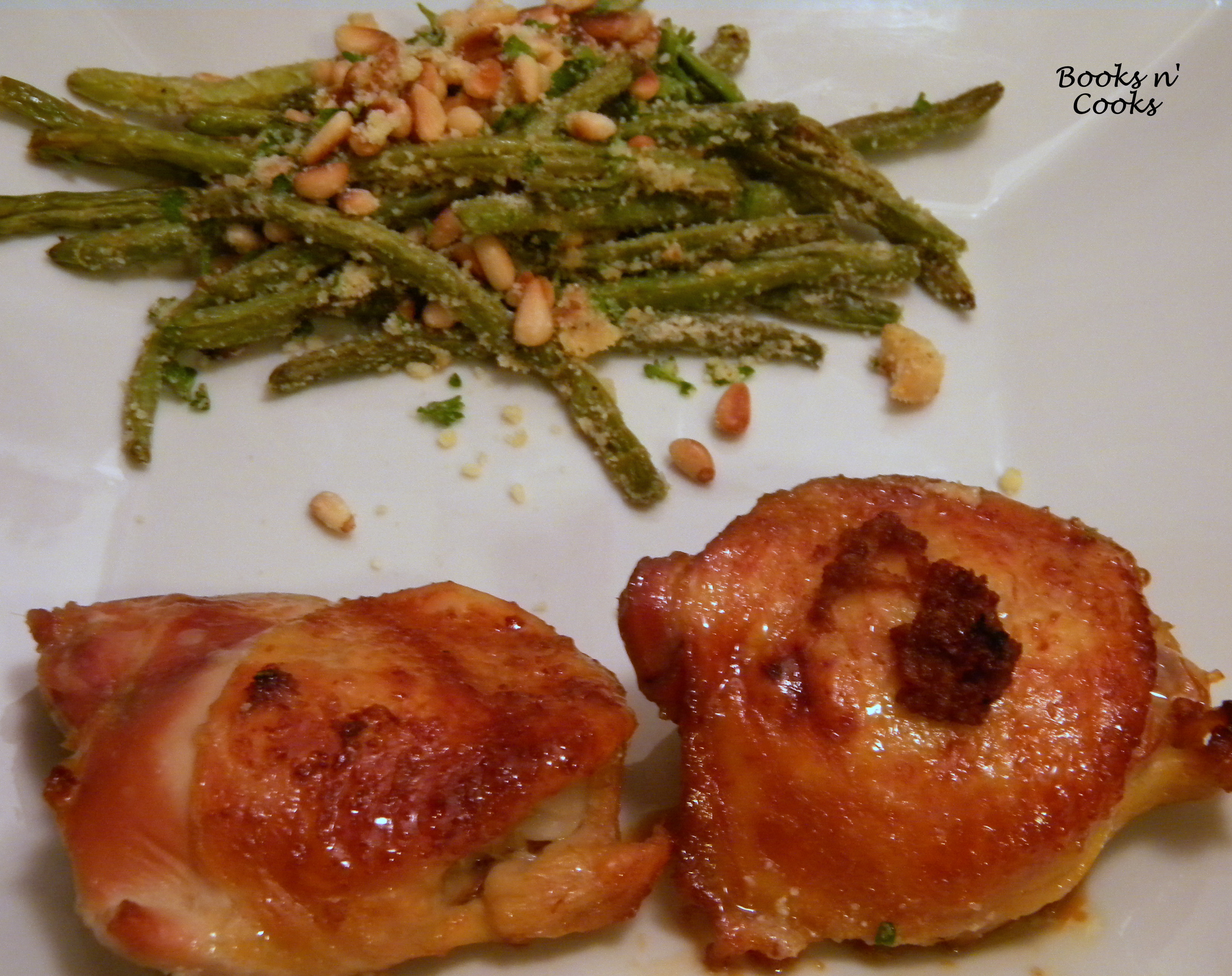 I love meals that are quick to prepare. This one only took me 5-10 minutes to actually prepare, making the sauce. I marinated it for only a couple hours and it came out great. Sweet sauce and moist chicken, my only complaint was that I hate picking the chicken off the bone. I'd love to try this as a marinade and sauce for grilled chicken cutlets this summer.
Indonesian Ginger Chicken
Adapted From: The Barefoot Contessa Cookbook
Ingredients:
1/2 c. honey
3/8 c. low-sodium soy sauce
1/8 c. minced garlic (4-6 cloves)
1/4 c. peeled & grated fresh ginger root
8-10 chicken thighs
Marinade: In a small sauce pan over medium-low heat, combine honey, soy sauce, garlic and ginger root. Heat until honey is melted and sauce is combined.
In a shallow baking pan, place chicken thighs skin side down. Cover in sauce.
Cover with aluminum foil and marinade at least 2 hours or overnight.

Cook: Preheat the oven to 350F.
Cook the chicken for 30 minutes with foil on. Uncover pan, flip chicken, and raise the temperature to 375F. Roast for another 20-30 minutes, until cooked through. Sauce will be a deep brown.
Serve over rice or with a side of Green Beans.