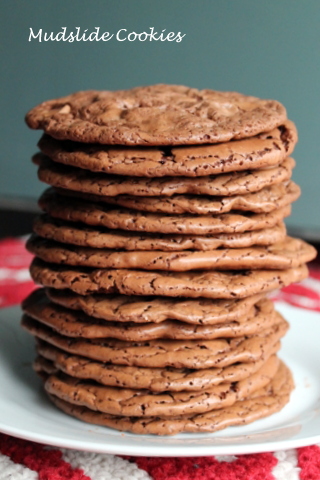 Although it's been quiet around here lately, I've been thinking of this little blog a lot. While this month has been spent traveling quite a bit, I've managed to get in some cooking and baking – to include this recipe – and a little bit of reading. I just haven't managed to get the time at a computer to share it all with you.
          I usually spend a good chunk of November planning for the Christmas holidays – for sure my favorite time of year. I absolutely love planning a big holiday party for all of my friends, showering family with care packages, and spending Christmas with my family. Even though I'm a little behind this year (I haven't planned any of the 3 menus I need! Augh!), I have been bookmarking recipes and flipping through cookbooks looking for inspiration.
          This is a recipe that my mom and I have had in our arsenal for years. I had forgotten about it until recently flipping through one of my huge binders (I have 4) full of recipes I've enjoyed. The minute I laid eyes on it, I knew I had to make it again. This cookie has a wonderful, rich flavor from the bittersweet and unsweetened chocolates and the addition of a good bit of instant coffee granules.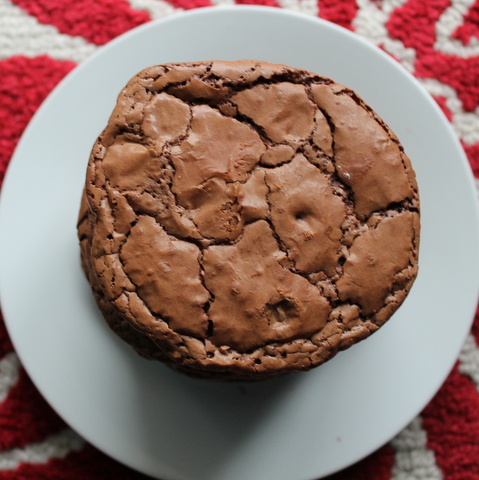 Mudslide Cookies
Adapted from The Culinary Institute of America's
Baking at Home with the Culinary Institute
Makes 2-3 dozen large cookies
Ingredients:
8 Tbs. unsalted butter
7 oz. bittersweet chocolate, roughly chopped
6 oz. unsweetened chocolate, roughly chopped
7 eggs
2 3/4 c. granulated sugar
1 Tbs. boiling water
1 Tbs. powdered instant coffee
1 tsp. vanilla
3/4 c. plus 2 Tbs. cake flour
1 Tbs. baking powder
1/8 tsp. salt
1 1/2 c. bittersweet  chocolate chips
Prep Chocolate: In a medium saucepan over medium-low heat, melt butter, bittersweet chocolate, and unsweetened chocolate. Stir frequently to prevent burning. When chocolate is completely melted and mixture is smooth, remove from heat to cool slightly.
Prep: Preheat oven to 350F and line two baking sheets with parchment paper. Set aside.
In a small bowl, mix instant coffee and water until coffee is dissolved. Add vanilla extract and set aside.
Make Dough: In a stand mixer fitted with the paddle attachment, beat eggs and sugar on high speed until very light and fluffy, 6-8 minutes. With the mixer still running, slowly add chocolate mixture, followed by the coffee mixture. Reduce speed to low and add baking powder, salt, and cake flour. Scrape down sides of the bowl as necessary. Fold in chocolate chips.
Using a standard size cookie scoop, portion dough onto prepared baking sheets, leaving AT LEAST 3 inches between cookies – the cookies spread a LOT.
Bake at 350 for 10-14 minutes, until edges are set and tops of cookies are cracked. Remove from oven and allow to cool for a few minutes before moving to a wire rack to cool completely.
Store in an airtight container at room temperature.
Need more ideas? The Sunday Supper tastemakers have gathered almost 50 of their favorite cookie recipes for you this holiday season. Head over and check them out!