These nuts are great for munching. I love the rosemary flavor combined with the sweet brown sugar. Quick and easy to make, these nuts can be made up to a week ahead of time.
Mixed Spiced Nuts
Source: Fine Cooking No. 75 (p. 90c)
Ingredients:
4 c. mixed unsalted nuts (I chose peanuts, cashews, pecans, almonds and walnuts for a batch and a half)
1/2 tsp. ground coriander
1/2 tsp. ground cumin
2 Tbs. unsalted butter
2 Tbs. brown sugar
2 Tbs. chopped fresh rosemary
1/4 tsp. cayenne
1 1/2 tsp. kosher salt.
Directions:
Preheat oven to 350°F.
Spread nuts out on a rimmed baking sheet. Bake 10-15 minutes, until toasted (be sure to shake baking sheet to stir nuts a couple times to ensure nuts are toasted throughout).
While nuts are toasting, you'll make the butter sauce for the nuts. While I used a small skillet, I'd recommend using a large pot so that you'll be able to toss the nuts in the same pot, rather than a separate one.
So heat your skillet or pot over medium heat.  When hot, toast coriander and cumin until aromatic, just a few seconds. Lower heat to low and add butter, brown sugar, rosemary and cayenne. Stir until butter melts and sugar is dissolved. Keep warm.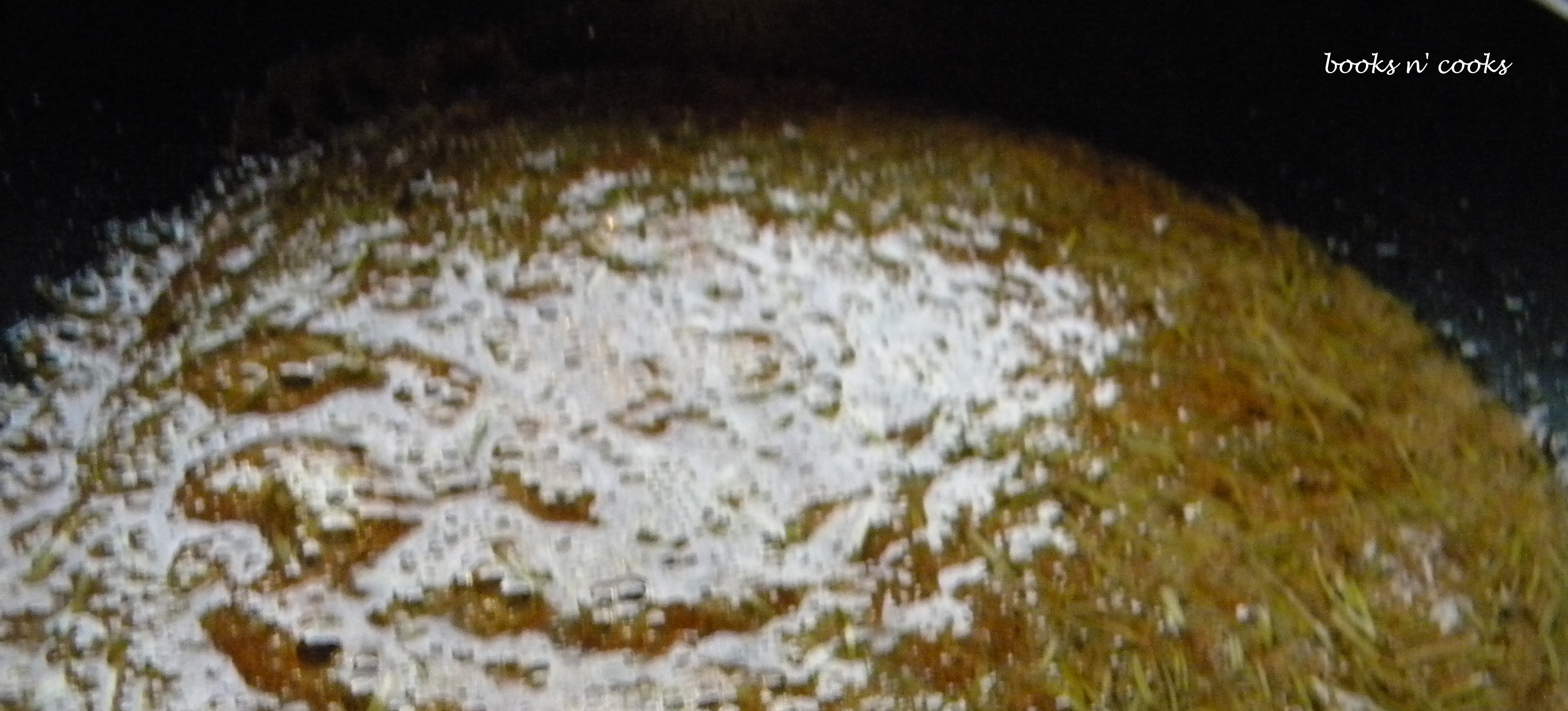 Remove nuts from oven and add to pot of spiced butter. (If you used a skillet, add nuts to a warmed bowl, warmed to make it easier to spread the butter). Using a rubber spatula so that you can really scrape the sides of the pot, stir nuts and spiced butter until nuts are coated. Add salt to taste.
Let nuts cool completely before transferring to a serving bowl or an airtight container.