This fall, I hosted a small baby shower for friends. The couple were expecting their second child, and while my group usually only has a shower for first-time parents, my friends missed out with their first. The mama-to-be was on bedrest for much of her pregnancy so a shower just wasn't in the cards. Thankfully, pregnancy #2 was much easier on her and we were able to give her the celebration she missed out on a few years ago. The mini-shower was a family affair, a dinner with a dozen of the couple's close friends and children.
To make entertaining easy, I created a menu where pretty much everything was assembled ahead of time, so I had minimal time preparing and cooking while everyone was over. I carried an Italian theme throughout the meal, with a menu full of comfort foods perfect for late fall and winter entertaining.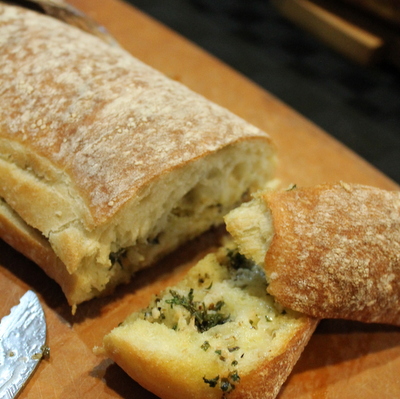 I chose super light appetizers since the meal was on the heavier side. I did skip a salad for this meal, but adding one would round out the meal quite nicely.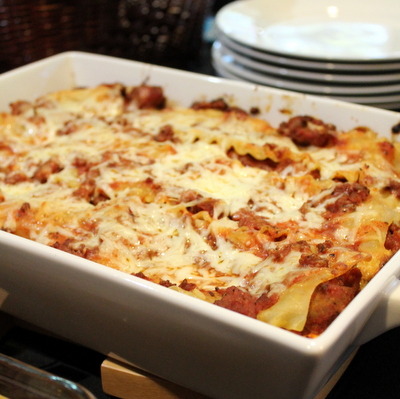 Menu:
An Italian Dinner for 12
Appetizers:
Nuts, Fruit, & Marinated Olives
Caprese Skewers with a Balsamic Drizzle
Entrees:
Beef & Sausage Lasagna
Spinach Lasagna
Garlic Ciabatta Bread
Dessert:
Cannoli Dip with Graham Crackers
Baby Shower Cupcakes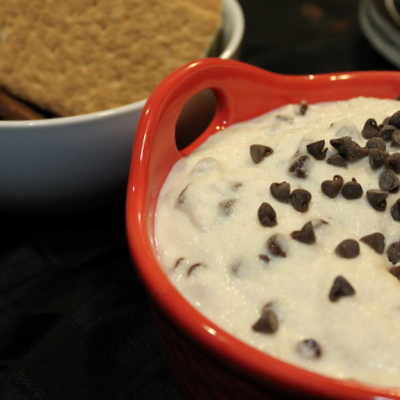 Note: While this menu was designed for 12, I want to point out that there were half a dozen toddlers as well, most of whom helped themselves to the fruit served with the appetizers and chicken nuggets for dinner (not mentioned above).
Leftovers: There were a few pieces of the spinach lasagna leftover (clearly no vegetarians at this gathering!) but that was it. Although the beef and sausage lasagna was large and quite filling, I think that if I had more of that (and the garlic bread), it would have been devoured.
Save
Save