I was so very excited to make these Jam Thumbprints for the latest Barefoot Bloggers pick,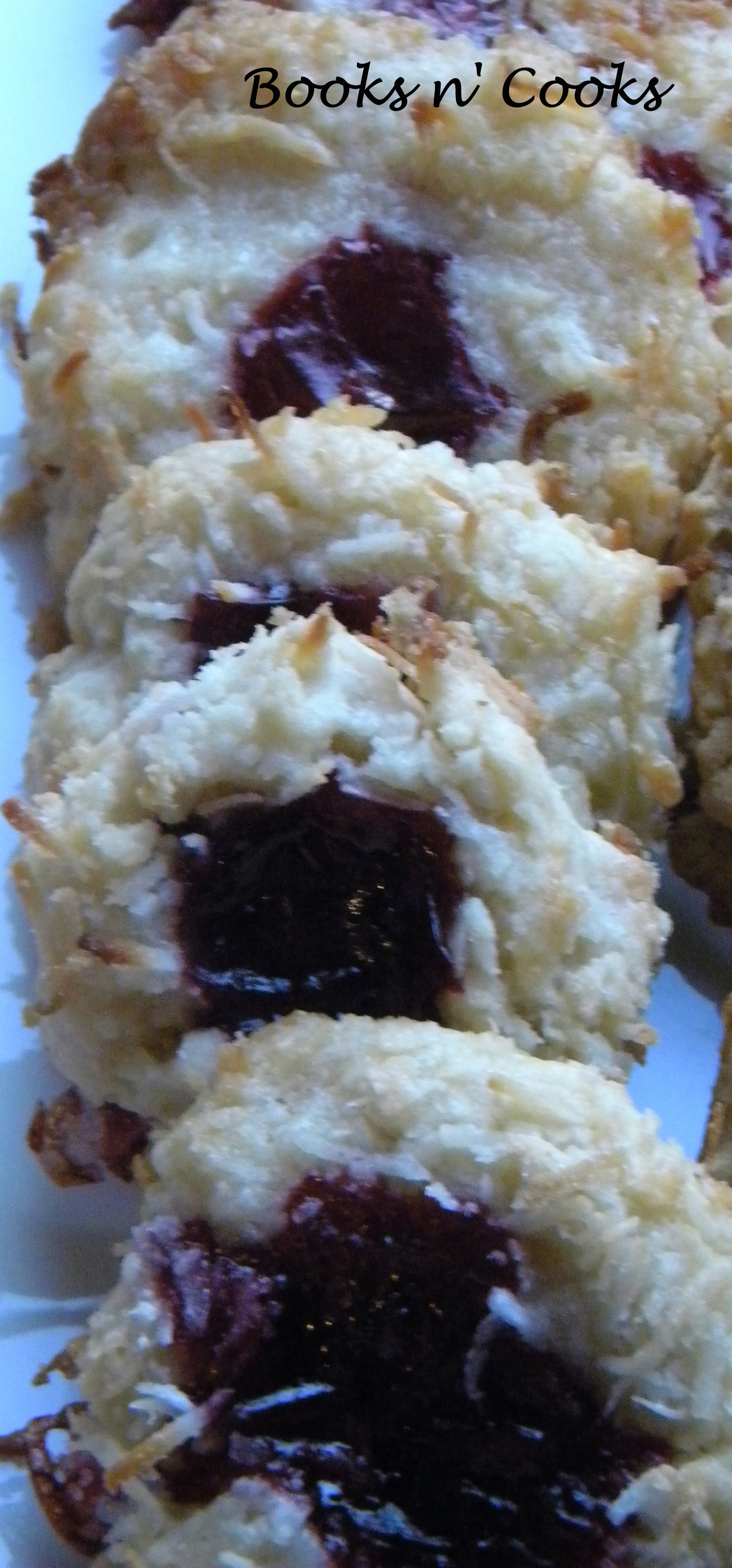 but so sad with how they came out. Don't get me wrong, the 8 that turned out were sooo good, but my dough didn't turn out correctly. I ended up with a crumbly mess. I delayed this post in hopes that I'd be able to give the cookies another shot, but never got around to it. My best guess was that the temperature of my butter wasn't quite right. If anyone has made them, can you share the secret to your success?
I'll guess I'll be sticking these back in the pile to make at a later date.
Jam Thumbprint Cookies
Adapted from Barefoot Contess's  Family Style
also found on Food Network
Ingredients:
3/4 lb. (3 sticks) unsalted butter, at room temperature
1 c. sugar
1 tsp. pure vanilla extract
3 1/2 c. flour
1/4 tsp. kosher salt
1 egg beaten with 1 Tbs. water, for egg wash
7 oz. sweetened flaked coconut
Blackberry jam (or any other type, as long as its jam and not preserves)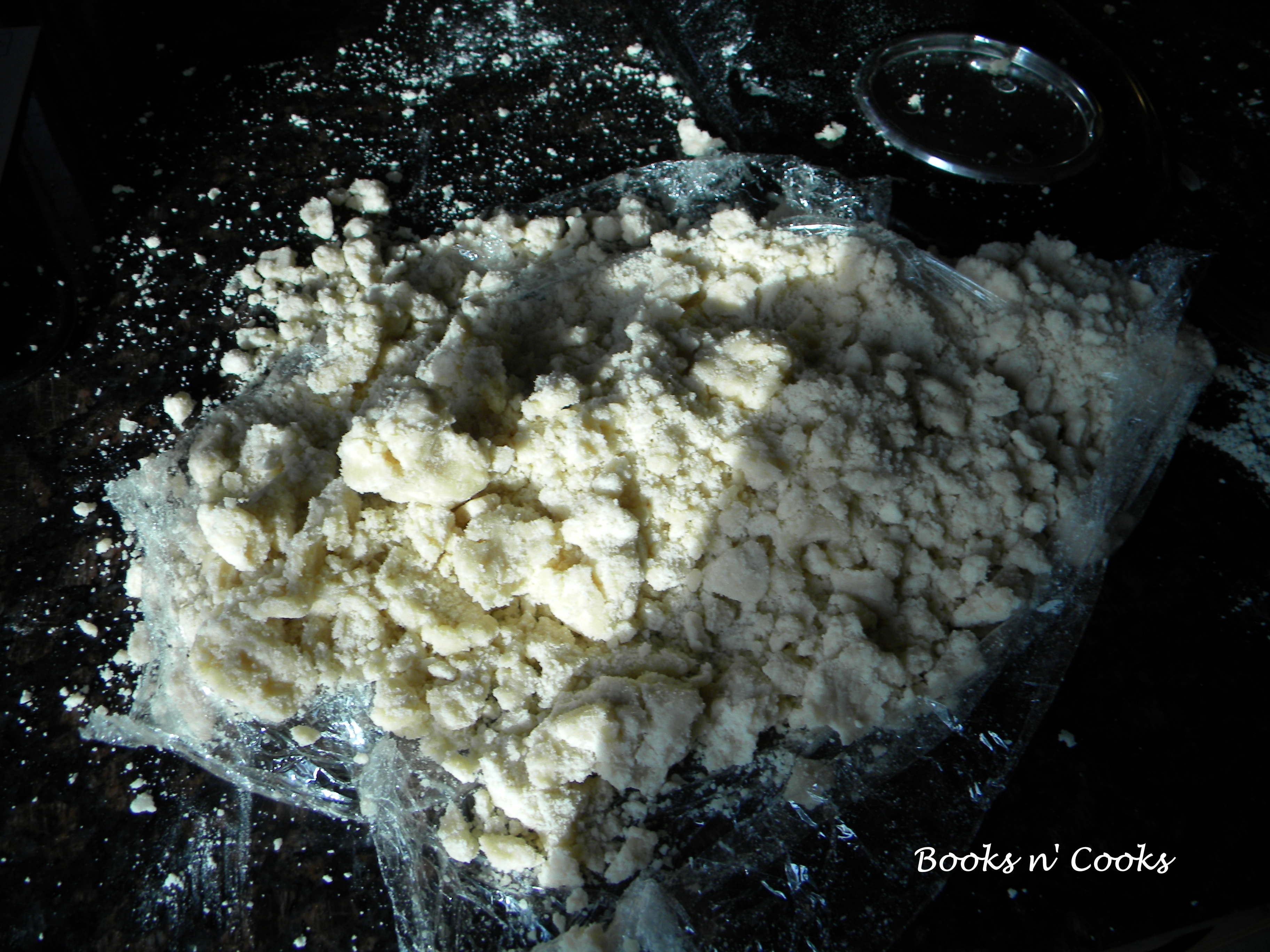 Make the Dough: In an electric mixer fitted with the paddle attachment, combine butter and sugar. Add vanilla. With the mixer on law, sift in flour and salt. Mix only until dough just starts to come together.
Flour a board or counter and dump dough onto board. Roll together into a flat disk (here's where my crumbly mess created problems for me!
Refrigerate: Wrap in plastic wrap and refrigerate for 30 minutes.
Meanwhile, preheat oven to 350F, line a baking sheet with parchment paper, and make egg wash.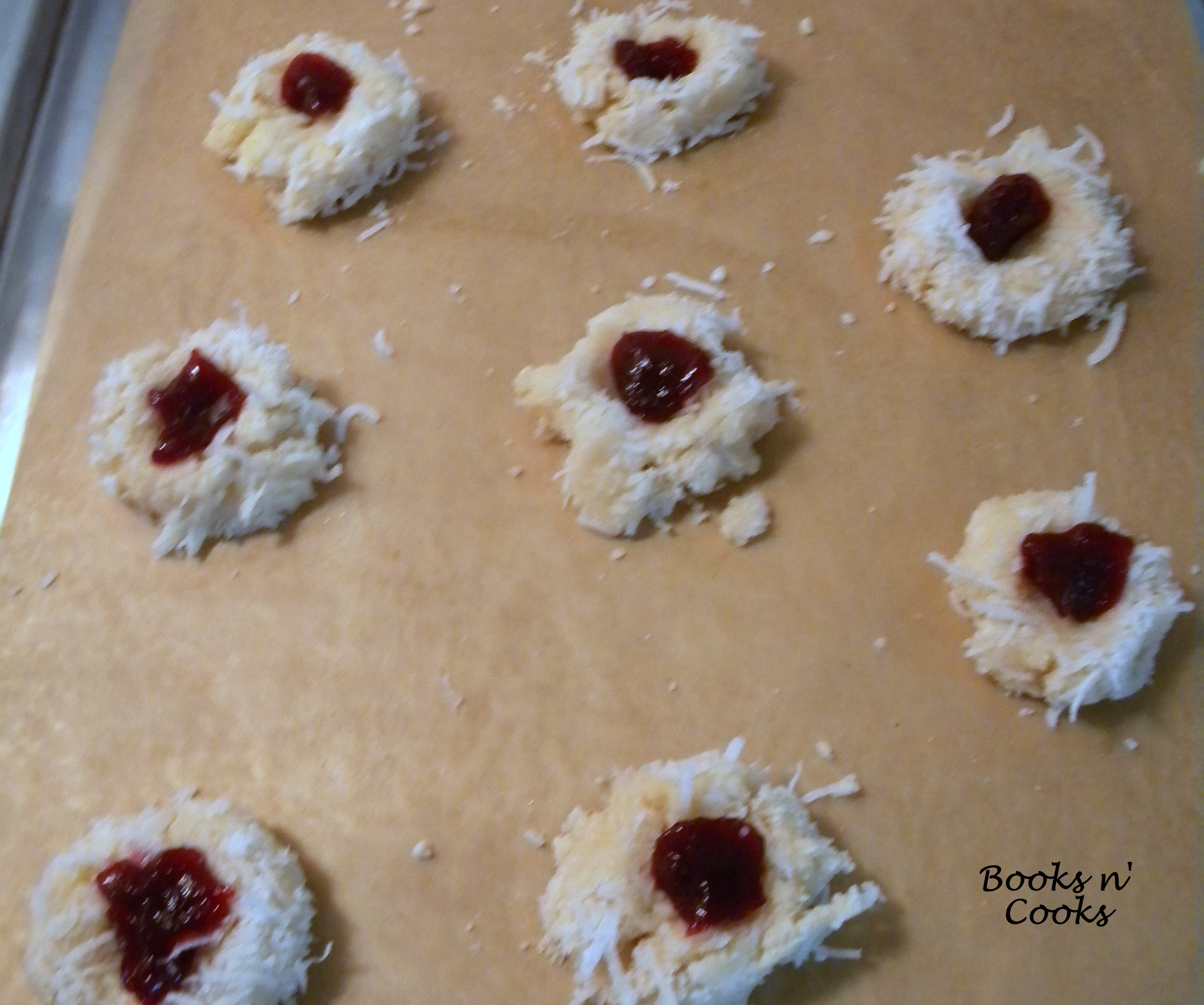 Make the Cookies: Roll dough into 1 1/4-inch balls (about 1 oz. each if you were to weigh them). Dip each ball in egg wash and then roll in coconut. Placed balls on prepared baking sheet. With the top of your finger, make a little indentation or dip in the top of the cookie. Drop 1/4 tsp. of jam into each indentation.
Bake 20-25 minutes, or until coconut has browned. Allow to cool for a few minutes on the baking sheet before moving to a wire rack to cool completely.