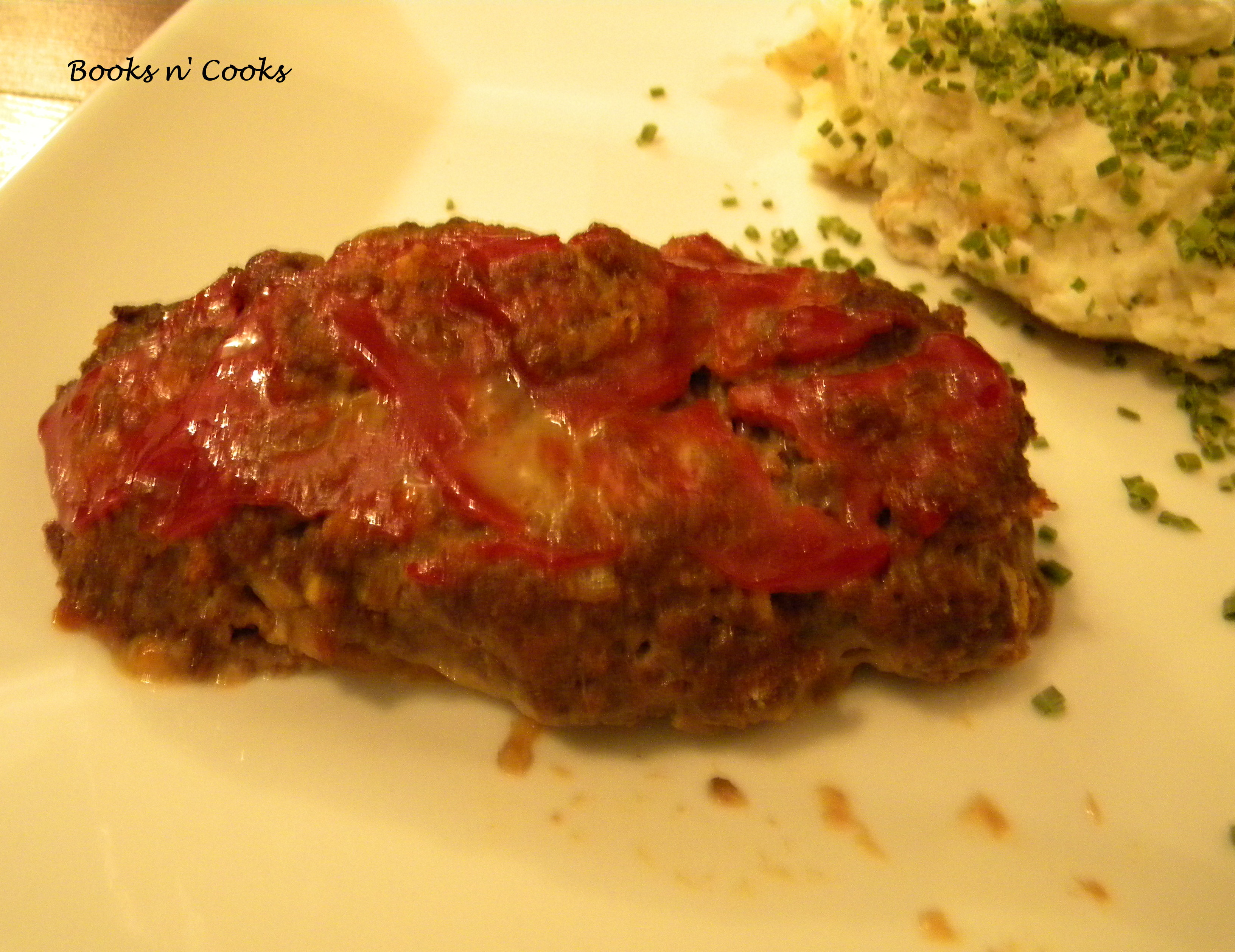 When I told my hubby meatloaf was on the menu for the week, he wouldn't leave me along until I made it. I've made meatloaf for him a couple times now – with my mom's "recipe" (the list of ingredients with "to taste" after each one – love you Mom!), and most recently, I tried Ellie Kreiger's turkey meatloaf.
Both my hubby and I agreed that while the meatloaves were great, we wished there had been a little more glaze or sauce on top. In the future, I'll probably play with the glazed topping – either more ketchup as Ina recommends for a sweeter glaze, a can of tomato sauce like Ellie Kreiger recommends, or I'll go back to my mom's style: a can of tomato soup with a bit of water over top and around the meatloaves, for a more savory sauce.
So, without further ado, I give you the Barefoot Contessa's Individual Meatloaves.
PS. I clearly need to work on my photos here. Any suggestions for photo-taking or styling would be much appreciated!
Barefoot Contessa's Individual Meatloaves
Adapted from the Barefoot Contessa
Serves 3 (half the original recipe)
Ingredients:
1 Tbs. olive oil
1 yellow onion, chopped
1/2 tsp. fresh thyme leaves, chopped
1 tsp.  kosher salt
1/2 tsp. black pepper
1 1/2 Tbs. Worcestershire sauce
1/6 c. low-sodium chicken broth
1/2 Tbs. tomato paste
1 1/4 lb. ground beef (90% lean)
1/4 c. plain bread crumbs
1 large egg, beaten
1/4 c. ketchup
Preheat oven to 350F.
In a small pan over medium heat, heat olive oil. When hot, add onions, thyme, salt and pepper, cooking until onions are translucent, about 8 minutes.
Remove pan from heat and add the Worcestershire sauce, chicken stock, and tomato paste. Cool slightly.
Combine all ingredients, including the onion mixture, in a medium mixing bowl, mixing lightly with a fork. Don't mash otherwise the meatloaf will be dense.
Divide mixture into 3 portions, shaping each into a small loaf on a baking sheet.
Spread 1 Tbs. ketchup on the top of each meatloaf. Feel free to add a little more if you'd prefer more glaze.
Make 40-45 minutes, until internal temperature is 155-160F.
Serve hot with mashed potatoes or your favorite side.