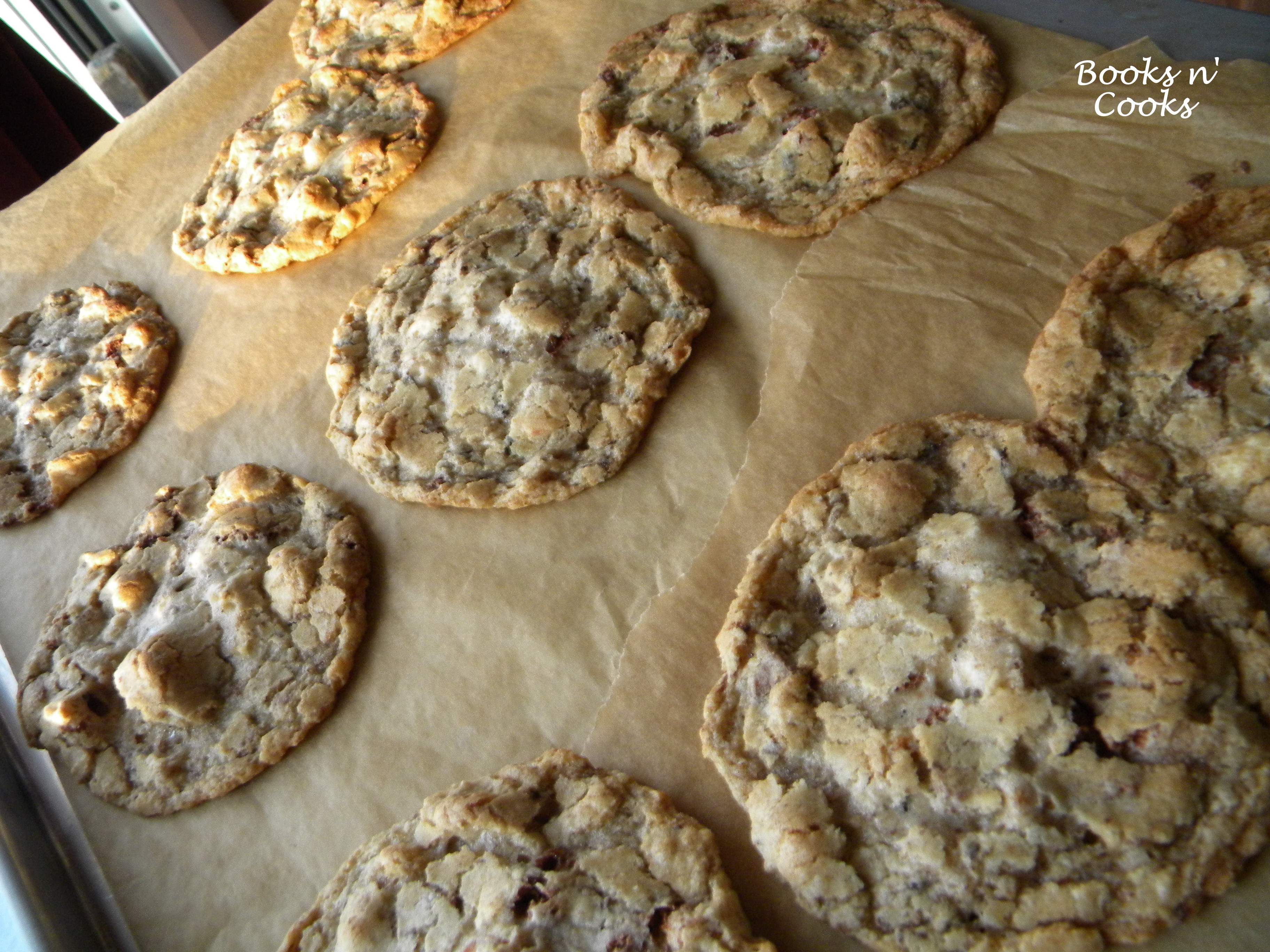 I've been in a mood to clean lately – get rid of the junk around the house that we don't use or want any more, stuff that's been sitting around for a while. I decided to take that into the kitchen today, cleaning out the fridge and some of the cabinets. While this recipe didn't make as big a dent in the baking/snack stash as I would have liked, but luckily, the cookies came out tasty – I'll definitely be using up stuff with this recipe again soon!
Compost Cookies
Recipe adapted from the Amateur Gourmet
Makes about 24 huge, flat cookies
Ingredients:
1 c. unsalted butter
1 c. granulated sugar
3/4 c. light brown sugar
1 Tbs. light corn syrup
1 tsp. vanilla extract
2 large eggs
1 3/4 c. all-purpose flour (I used 1 c. all-purpose flour and 3/4 whole wheat flour)
2 tsp. baking powder
1 tsp. baking soda
2 tsp. kosher salt
1 1/2 c. sweet baking ingredients such as chocolate chips, buts, Raisenettes, Cocoa Krispies, etc. (I used a mixture of milk chocolate and dark chocolate Hershey kisses and a Bubble chocolate bar, chopped)
1 1/2 c. snack food, such as chips or pretzels (I used pretzels)
Line baking sheets with parchment paper.
In a stand mixer fitted with the paddle attachment, cream butter, sugars and corns syrup on medium-high for 2-3 minutes. Mixture should be light and fluffy.
Scrape down sides and add eggs and vanilla on low-speed, beating until just combined.
Increase speed to medium-high and beat for 10 minutes. The mixture will become a pale white color and will double in size as the sugar fully dissolves.
After 10 minutes, lower speed and add flour, baking powder, baking soda and salt. Beat until just combined, about a minute.
Scrape down sides of the mixture, and again on low speed, add your baking and snack ingredients, beating until combined. Be sure to scrape sides of the bowl, making sure there is no untouched dough at the bottom.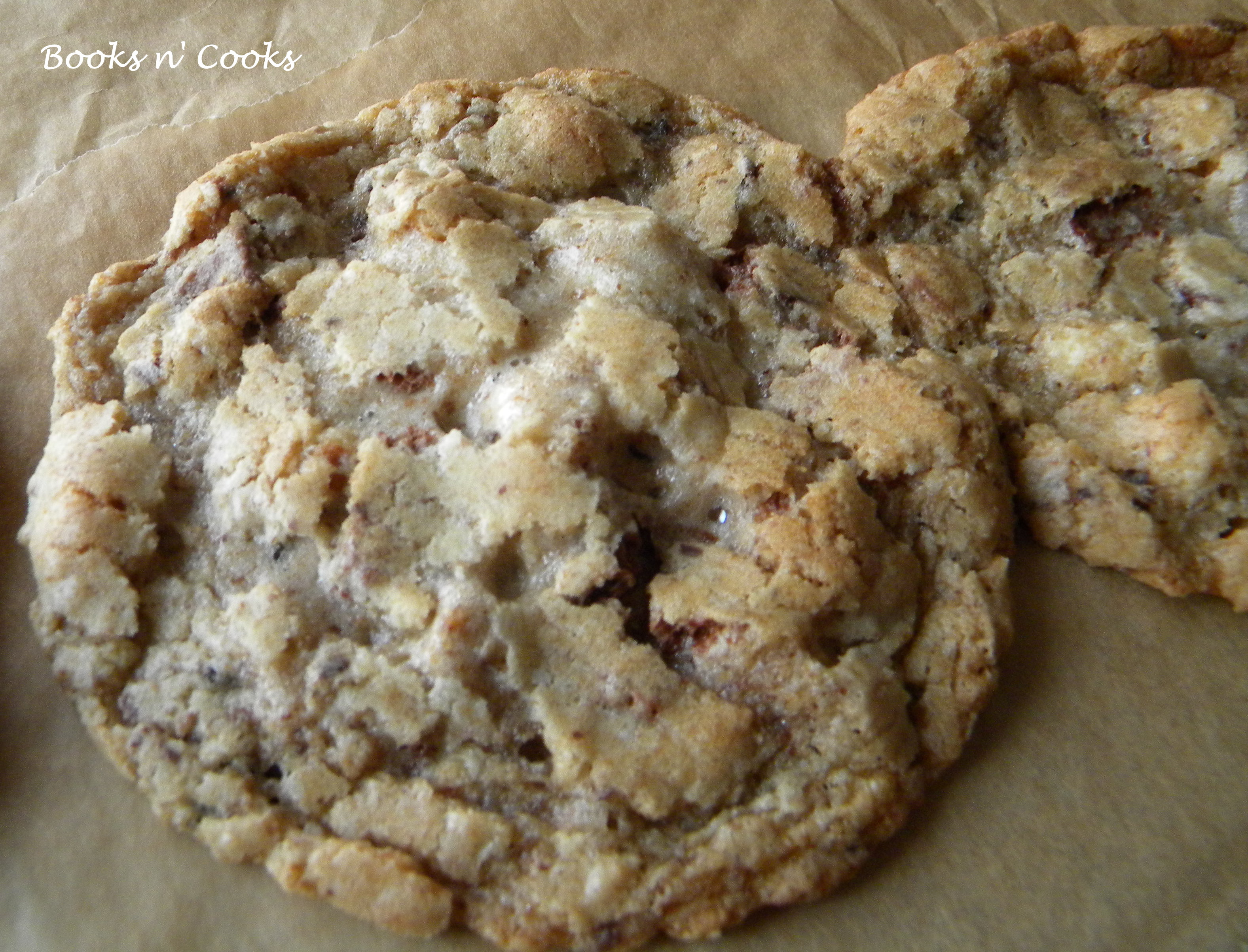 Using a 1/4 cup scoop, drop cookie dough onto prepared cookie sheets – leave lots of room because they spread a LOT (I did 6 on one cookie sheet). Wrap in plastic wrap and refrigerate for at least one hour. (This step is necessary – the cookies will end up flattened out if you don't refrigerate them!)
Preheat oven to 400F. Take plastic wrap off baking sheet and bake, 9-11 minutes until cookies are slightly puffy and tops are cracked.
Let cookies cool completely on the baking sheet before transferring to a plate or tupperware.