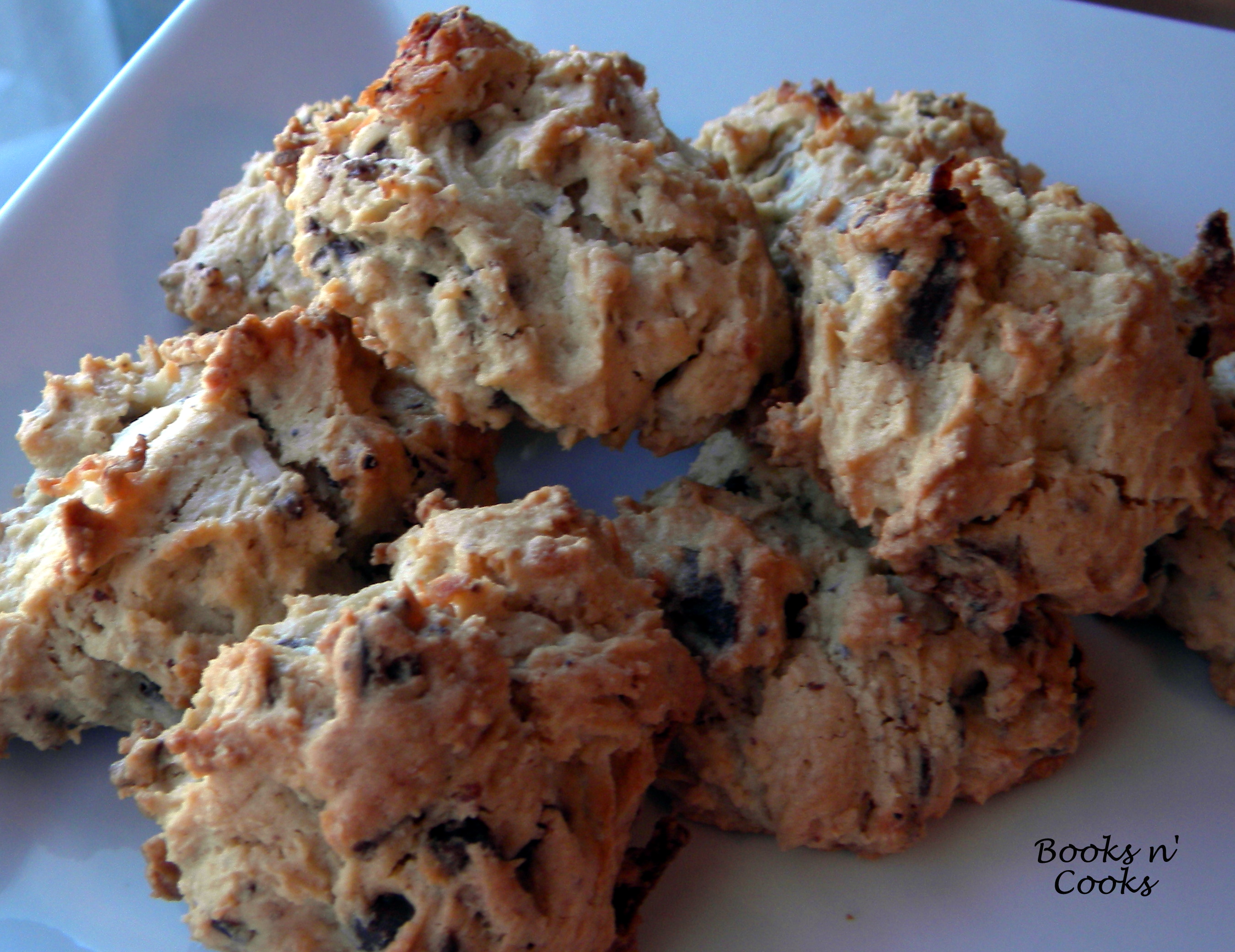 These cookies were a great alternative to the traditional chocolate chip cookies. Light and fluffy thanks to the cake flour, and with just a hint of Bailey's after their cooked.
Bailey's Irish Cream Chocolate Chip Cookies
Adapted from cooks.com
Ingredients:
1/2 c. unsalted butter
1/2 c. granulated sugar
1/2 c. brown sugar
1 egg
1 tsp. vanilla
1/2 c. Bailey's original Irish Cream liquor
2 1/4 c. cake flour
1/2 tsp. baking soda
1/2 tsp. salt
6 oz. semi-sweet chocolate chips
3/4 c. coconut
Preheat oven to 375F and line two baking sheets with parchment paper.
In a stand mixer fitted with the paddle attachment, cream butter, sugars and eggs on high-speed until fluffy.
Add vanilla and Bailey's until combined.
Add cake flour, baking soda and salt.
With a rubber spatula, fold in chocolate chips and coconut.
Using a tablespoon, drop dough on prepared baking sheets.
Bake for 8-10 minutes.