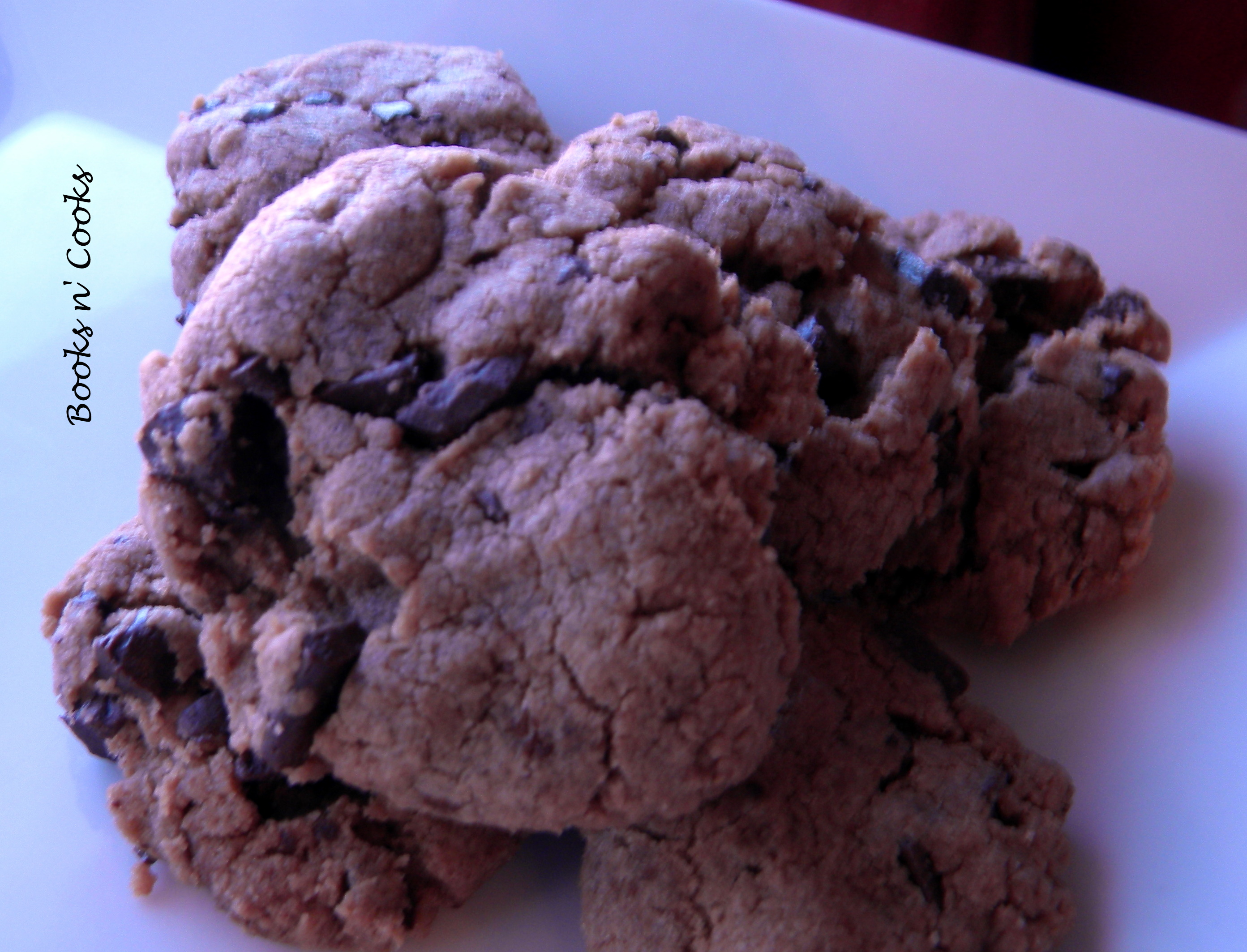 Slightly crispy outside, soft inside, and Nutella… Need I say more?
Nutella Cookies
Adapted from Recipe Zaar
Ingredients:
2 c. plus 2 Tbs. all-purpose flour
1/2 tsp salt.
1/2 tsp. baking soda
1/2 c. butter, melted and cooled
3/4 c. brown sugar
1/2 c. granulated sugar
1/2 c. Nutella
1 large egg
1 egg yolk
2 tsp. vanilla extract
1 1/2 c. semi-sweet chocolate chips
Preheat oven to 325F and line two baking sheets with parchment paper.
In a stand mixer fitted with the paddle attachment, mix butter and sugars until combined. Add Nutella, egg, egg yolk, and vanilla.
Add flour, salt and baking soda in thirds, making sure the dry ingredients are thoroughly combined. Dough will be slightly crumbly.
Stir in chocolate chips.
Roll dough into 1-inch balls and flatten slightly. Dough won't spread, so whatever size you make the balls will be the size of your cookies.
Bake 8-12 minutes, until cookies are light golden brown and edges begin to harden.
Remove cookies from oven and allow to cool on cookie sheet for a couple minutes, before moving to a wire rack to cool completely.
Note: Dough is freezable, but will need an extra minute or two of baking time.