I haven't had much amaretto – none in drinks, only in the buttercream frosting of an almond-raspberry cake (recipe next week!). I was pleasantly surprised by this cocktail. With the Prosecco, it isn't as I imagine a straight-up Amaretto Sour to be.
The original recipe reflects enough for one drink. The quantities in parentheses reflect enough for 4-5 servings, which would use up the whole bottle of Prosecco.
Amaretto Sour with Prosecco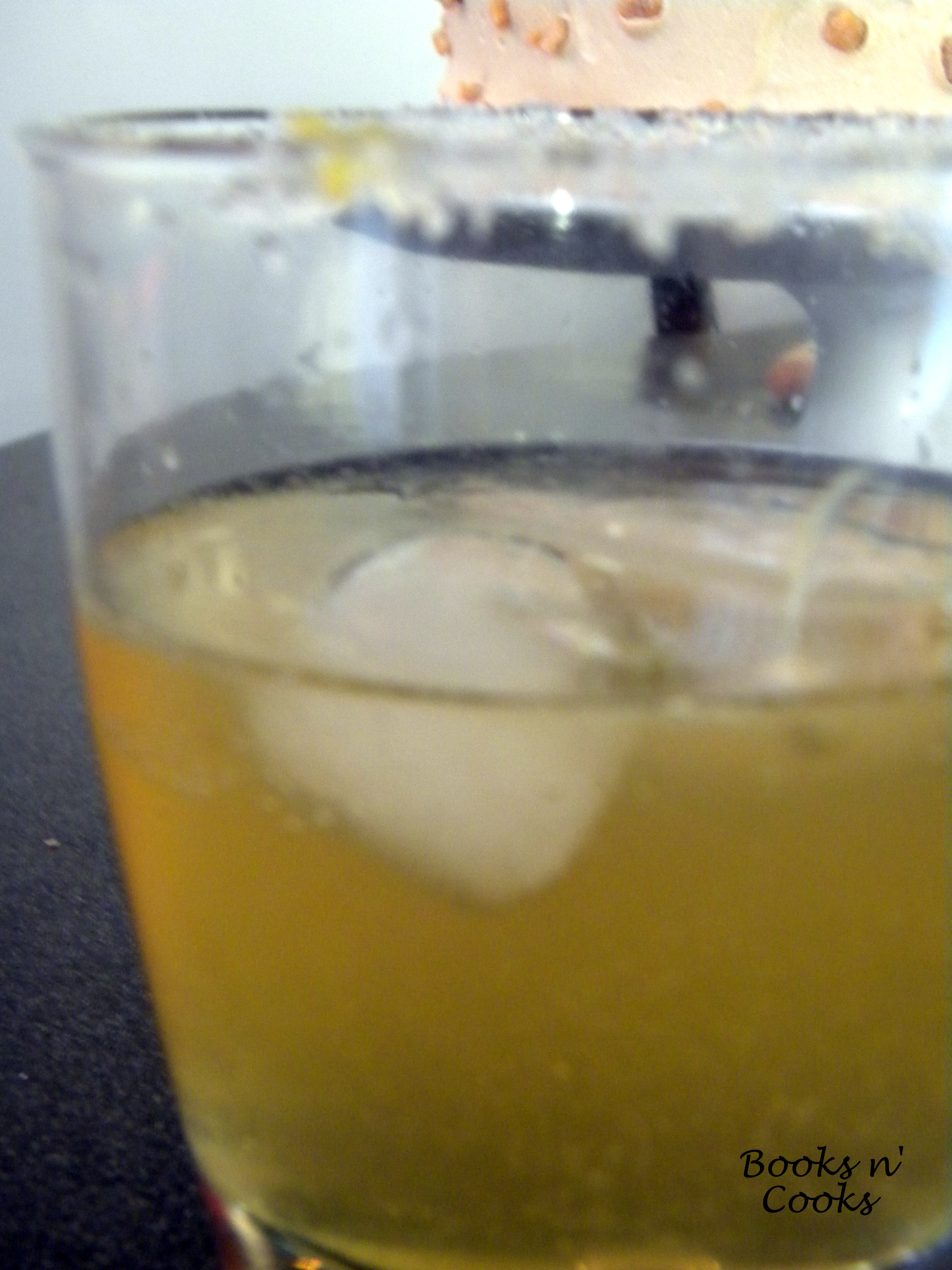 Adapted from Giada de Laurentiis
Ingredients:
2 Tbs. simple syrup (or 1/2 c.)
3/4 c. Prosecco (or 1 whole bottle, 750 ml)
2 Tbs. amaretto (or 1/2 c.)
1 lemon (2)
1 lime (for rimming)
Ice cubes
1/4 c. sugar (for rimming)
Simple syrup is made by combining 1 part water and 1 part sugar and boiling until sugar is dissolved. To make enough for 1/2 c. simple syrup, use 3/4 c. of each water and sugar. Set aside to cool.

Prepare the Glasses: Zest lemon and lime. Combine with sugar in a flat dish. In another small bowl, juice the lemon and set aside. Cut the lemon into wedges and rub around the rims of the glasses. Lightly press rim into sugar, fill with ice, and set aside.
Make the Drink: In a pitcher, combine Prosecco, amaretto, splash of lemon juice (use all of it if making the 4 servings), and simple syrup. Stir & serve.
Garnish with a slice of lemon and/or lime, if desired.