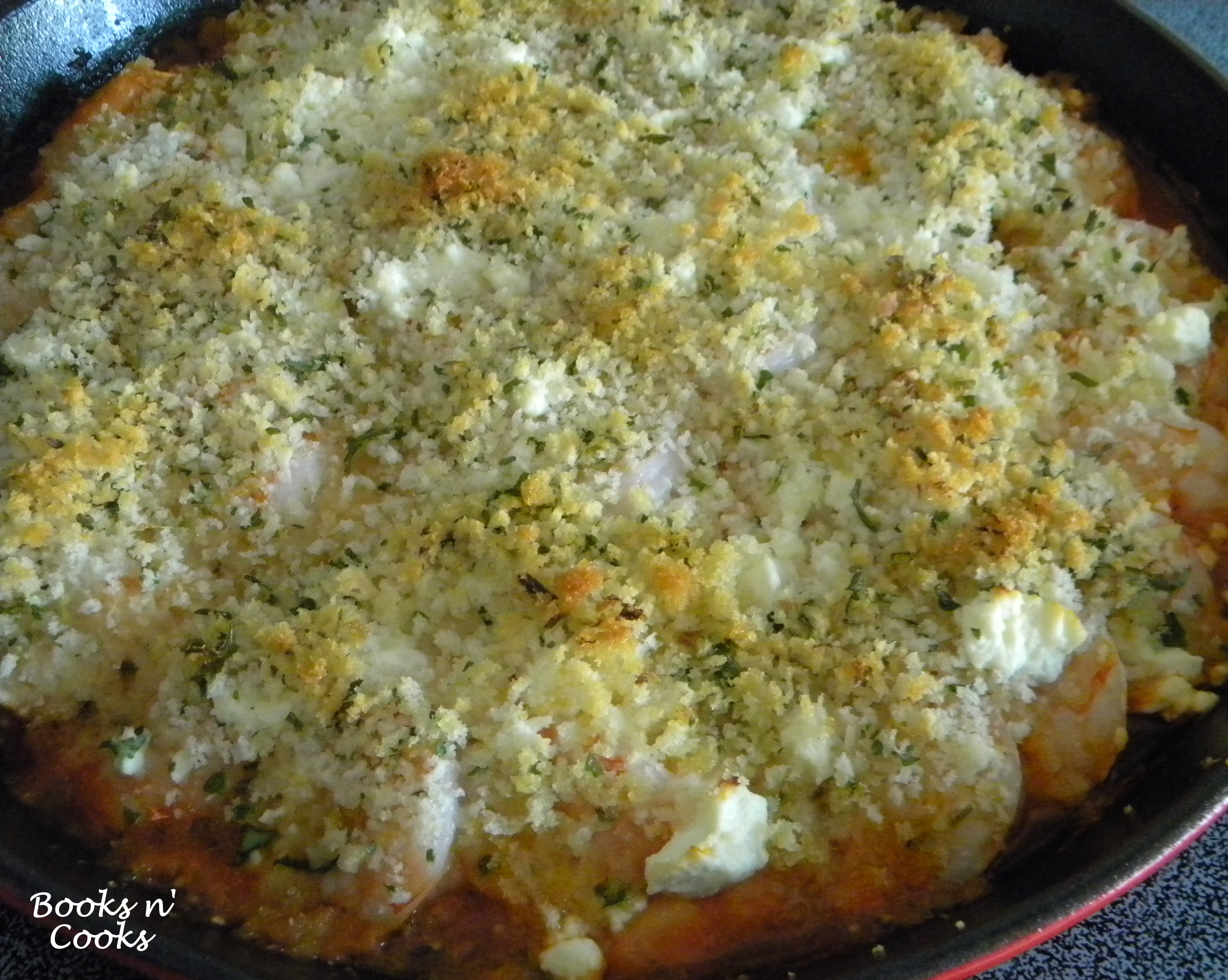 I'm always looking for quick and easy weeknight recipes. Both the hubby and I work full-time, sometimes more than full-time, and either go to the gym or play some sort of sport almost every day of the week. As much as I love cooking and baking, it's impossible for me to plan anything too ambitious for dinner with such a schedule. However, that doesn't mean that I want dinner to be boring. I still want our dinners to be flavorful and different. This roasted shrimp recipe definitely satisfied those requirements. Ready in about 30 minutes, this shrimp recipe is packed with flavor from the oregano, tomatoes, and feta.
Serve with lemon slices, for a bit of freshness. I served it for dinner over rice, but this would also be phenomenal served over grilled slices of bread.
Roasted Shrimp with Feta (and Tomatoes)
Adapted from the Barefoot Contessa,  How Easy Is That? (p. 146-7)

Serves 4
Ingredients:
4 Tbs. good olive oil, divided
1 Tbs. (3 cloves) minced garlic
1/4 c. dry white wine or low-sodium chicken broth
1 14-oz. can diced tomatoes
2 tsp. tomato paste
1 tsp. dried oregano
1 tsp. kosher salt
1/2 tsp. black pepper
1 1/4 lbs. jumbo shrimp (16-20 shrimp per pound), peeled and deveined (I remove the tails as well, but you can leave them on)
5 oz. feta cheese, coarsely crumbled
1 c. plain bread crumbs
3 Tbs. fresh parsley
1 tsp. grated lemon zest
2 lemons (for serving, optional)
Lighten It Up: Use a little less feta cheese and half the amount of bread crumb topping.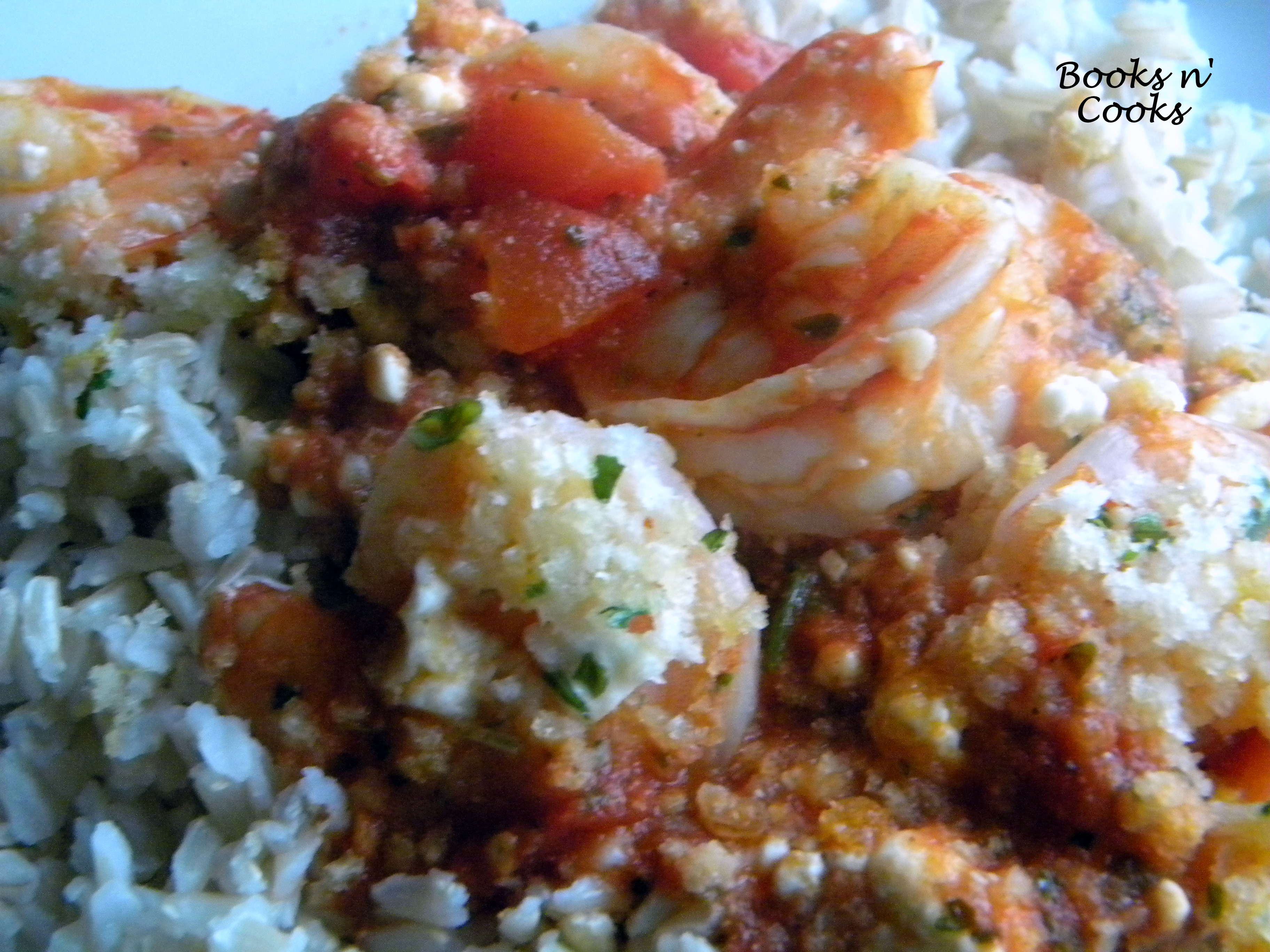 In a large oven-proof skillet over medium heat, heat 2 Tbs. of the olive oil. Add garlic and saute for 1 minute. Add wine/chicken broth, cooking 2-3 minutes, until reduced by half. Add diced tomatoes, tomato paste, oregano, salt and pepper. Cook, simmering for 10-15 minutes until thickened slightly.
Meanwhile, preheat oven to 400 and in a small bowl, mix remaining 2 Tbs. olive oil, bread crumbs, parsley, and lemon zest. Set aside.
Turn off heat and layer shrimp, in a circle with tails up, over the tomatoes. Sprinkle feta and bread crumb mixture evenly over shrimp. Finish cooking in oven for about 15 minutes, until shrimp are cooked through and bread crumbs are golden brown.
Serve with slices of lemon.