2019 was a delicious year. I really enjoyed so much of what I made this year, and by the end of the year, finally started to feel like I was getting my blogging groove back!
Before getting to my Reader Favorites of 2018, I wanted to take a minute to thank each and every one of you. Thank you for reading. Thank you for sharing. Thank you for your comments. This blog is a hobby, one that I don't get to indulge in nearly as much as I'd like to, but every comment I read, ever social share that I see – they mean the world to me. So THANK YOU!
And with that, here are the top 10 reader favorite recipes from 2019, according to Google Analytics. (Spoiler: I favored simple, easy, family-friendly dishes, and so did you!)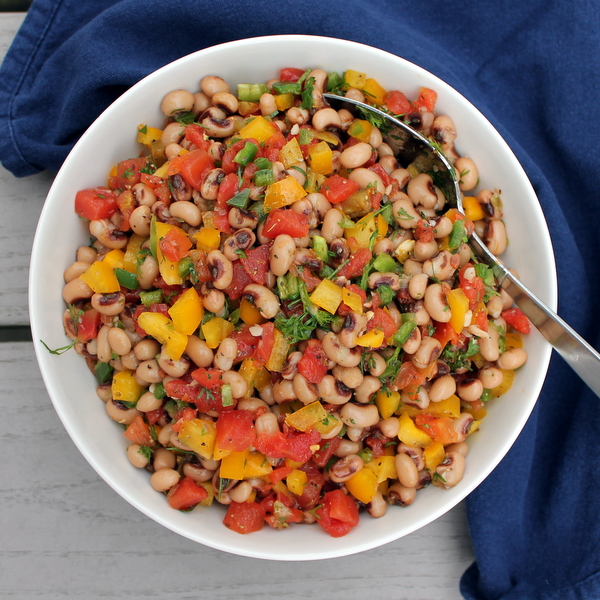 Texas Caviar – You're favorite and I'm counting it. Originally published in 2016, the post was updated with new photos and some formatting tweaks. Bright and colorful, this dish is a hearty appetizer – and a relatively healthy one at that! Packed with black-eyed peas and chopped veggies, Texas Caviar is a great addition to your Game Day spreads in the new year. And while this was your #1 recipe published on Books n' Cooks this year, it is a favorite of ours as well – I have a bowl of it in my fridge right now!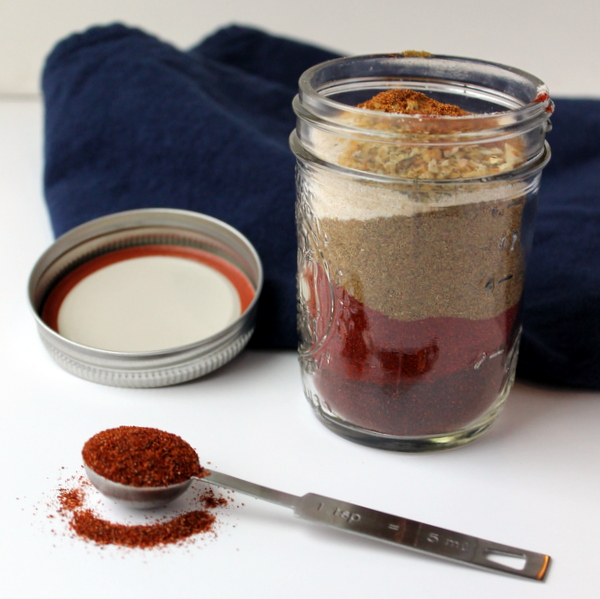 Taco Seasoning – The homemade stuff takes just a few minutes to make from pantry staples but it's totally worth the time. I have a jar of it in my spice cabinet at all times for tacos and fajitas, taco soup, even an addition to our favorite chili recipe.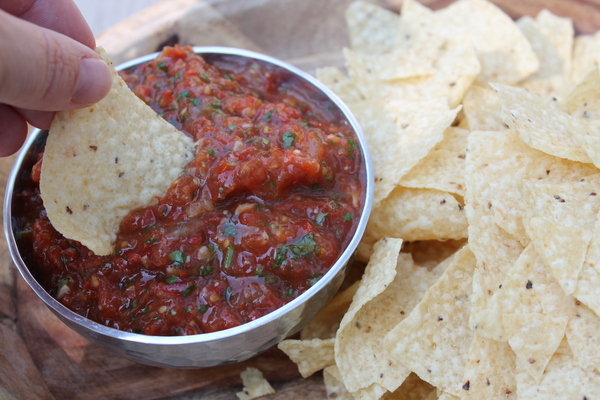 Roasted Tomato Salsa – I've planted tomatoes in my garden for two years now, with the hopes of finding the perfect recipe to can salsa. I haven't found a good recipe for canning, but this Roasted Tomato Salsa is delicious – sweet and spicy (as spicy as you want to make it), hard to stop once you start snacking. While I don't think it can be canned, it can certainly be frozen if desired, to preserve summer produce.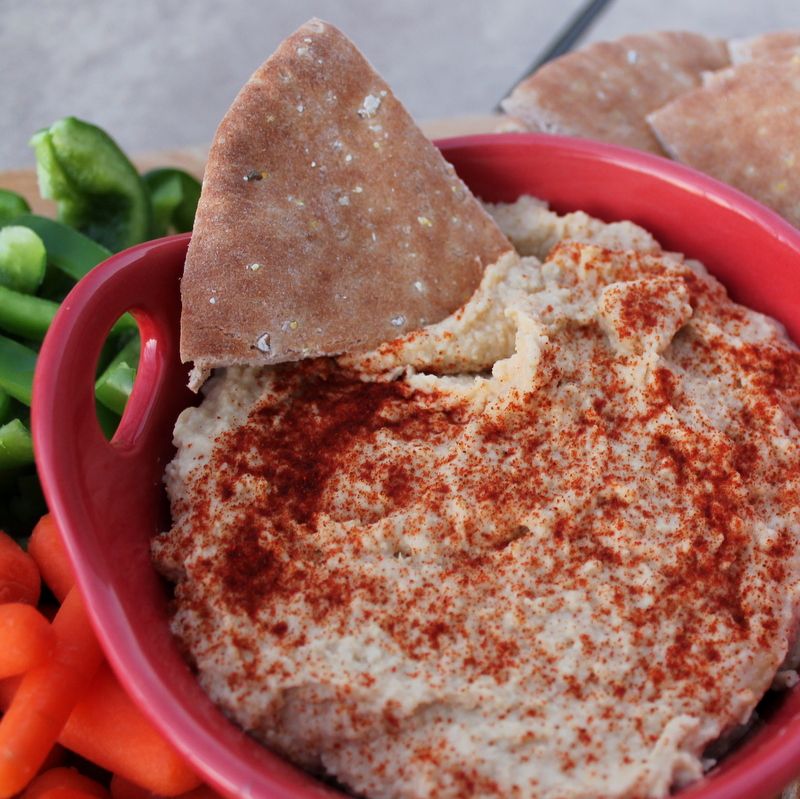 Hummus – I don't make it often, but this homemade hummus blows the store-bought stuff out of the water. It doesn't take long to make, and is a hit, whether you made it for a healthy snack or set it out when entertaining.
Baked Apple Oatmeal Muffins – Despite my choice of name (not sure what I was thinking), these are really single serving apple baked oatmeal bites. These little guys are favorites of ours (along with Strawberry Banana Baked Oatmeal Cups) for sweet but filling breakfasts. They keep well, so I like to make a batch on the weekend and take to work for lunch throughout the week.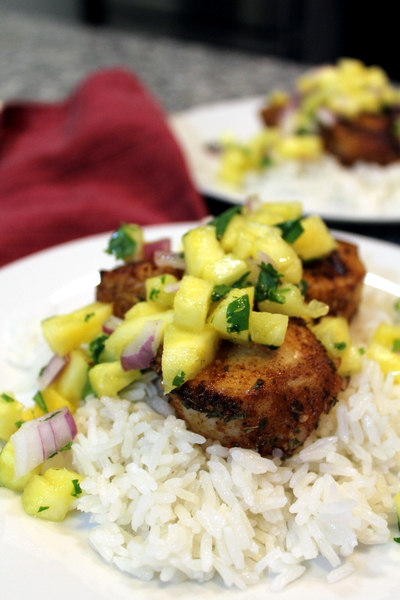 Jerk Scallops with Pineapple Salsa over Coconut Rice – This was one of two recipes that I made this year with my homemade Jerk Seasoning. This recipe was designed as a special Valentine's Day dinner for 2 but it can easily be scaled to serve more. The spicy jerk scallops are balanced out by mild coconut rice and sweet pineapple salsa. The recipe was written for searing on the stove, but it would be easy to grill them if the weather held up for it. 🙂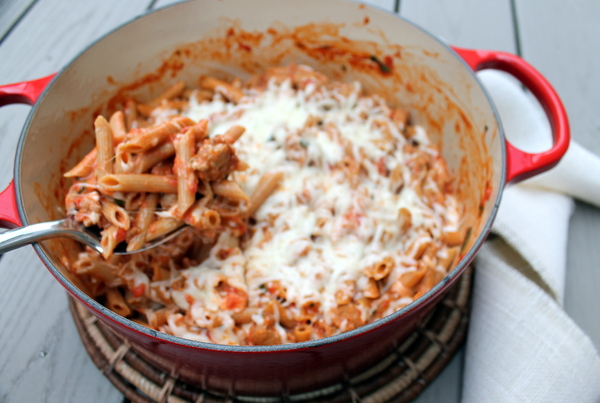 Sweet Sausage & Penne in a Vodka Cream Sauce – Not the prettiest of pictures (I tried so hard!) but this is  pasta meal is really delicious. It is my version of a favorite that I sometimes pick up from a local grocery store for quick lunches or dinners, especially when my hubby is out of town. It's such a comforting meal – totally one to try.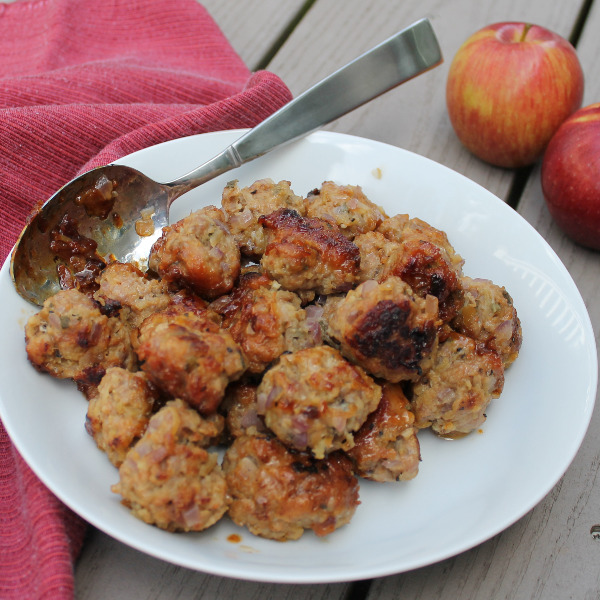 1-Pot Apple Sausage Meatballs – I'm excited to see this one on here! I totally loved them, but knew that they were probably one of the more unique recipes I've shared on this blog. I mean, how many of you all have ever had meatballs with apples in them? But seriously, these sweet little bites are a delicious appetizer but can also be served over rice for lunch or dinner.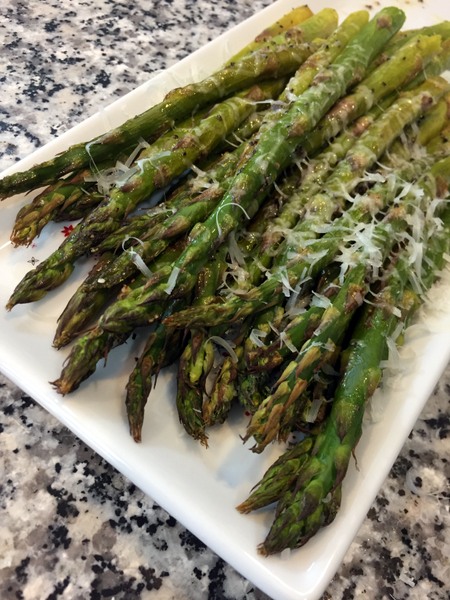 Roasted Asparagus with Parmesan – I'm not going to lie, I rarely make any special sorts of side dishes. I very much prefer simple recipes, some light roasting, sauteing, or grilling, and then letting the veggies shine. This happens to be my go-to recipe for asparagus. The asparagus is lightly roasted or sauteed, then seasoned and topped with grated fresh Parmesan (or Asiago). Veggie + cheese – what's not to love? (Fun fact – this recipe was also the second time I have made a food video. Want to check it out? I have a long way to go, but I'm happy I took the plunge into video this year!)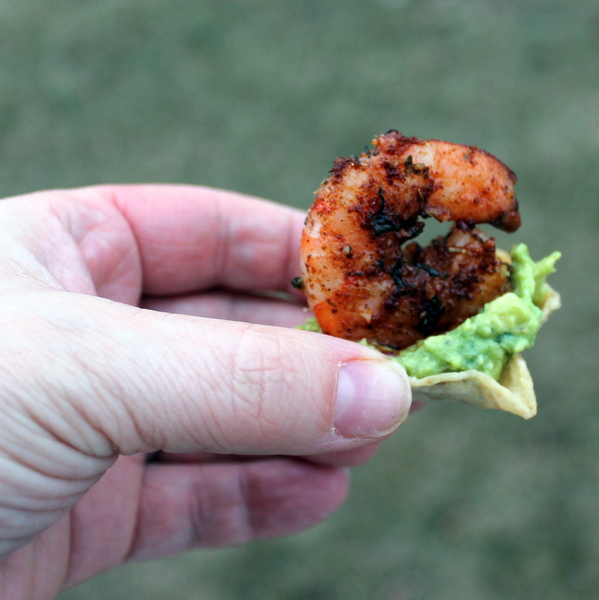 Jerk Shrimp Avocado Bites – Oh, these were good! I had forgotten about them, but they were FANTASTIC! Spicy and flavorful shrimp, mellow guacamole (prepared however you like it), and salty tortilla chips – it's an amazing combination. A total winner, said my dinner guests!
Honorable Mention:
I totally love the recipes above – you guys have great taste! I definitely think that these were some of my favorites as well. But there are a couple more recipes worth mentioning – one old recipe that continues to be a reader favorites, a personal 2018 favorite, and an introduction to new recipe that was guest post I did for a blogging friend. The introductory post ranked pretty high, but the recipe itself doesn't reside on Books n' Cooks, so I thought it fell into a slightly different category.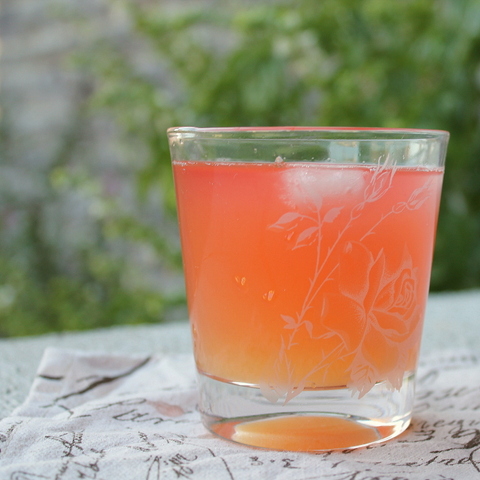 The Frenchy – This cocktail went viral on Pinterest and continues to be popular, year after year. Just 3 ingredients, it's a sweet cocktail that's light and refreshing.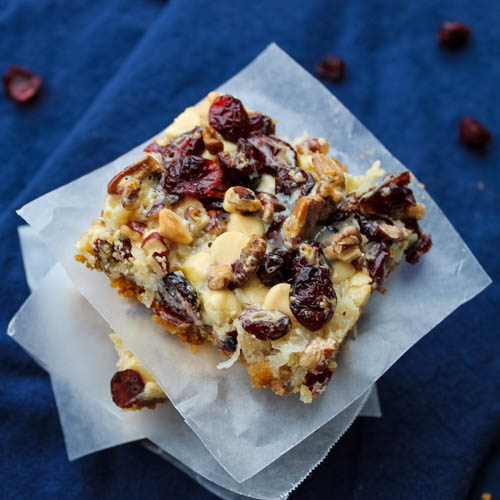 Fall Magic Bars – This fall twist on an American classic bar cookie, these Fall Magic Bars didn't make your favorites but made mine. I swapped the chocolate and butterscotch chips for dried cranberries and white chocolate. Delicious at room temperature, they're irresistible when warm and served with a scoop of ice cream.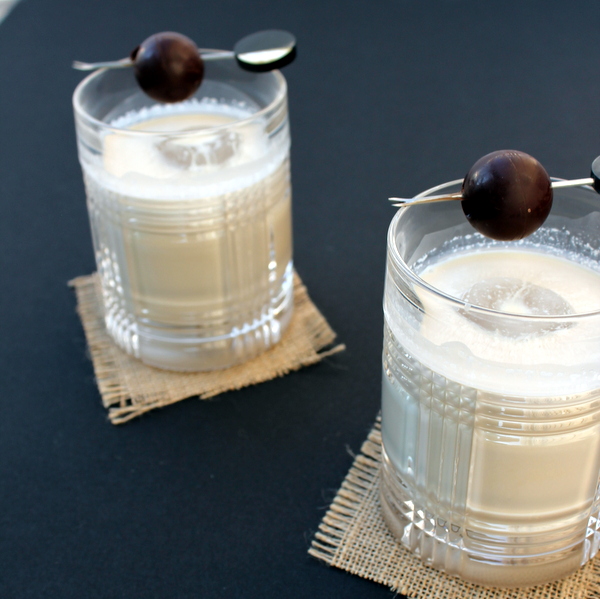 Godiva Cream – My final honorable mention is the Godiva Cream. This recipe was a guest post on Bear & Bug Eats, but the introductory post on Books n' Cooks did very well (I hope many of you went over to visit Katie's blog to get the recipe). The cocktail is just 3 ingredients and feels like dessert in a glass. Totally indulgent. Delicious after a stressful day, or in lieu of dessert after dinner.
Have you made any of these recipes? What did you think?