Winter Happenings, 2016-2017 Edition
Winter is always a crazy time for us, with the holidays, travel, and family visitors. I didn't blog nearly as much as I would have liked, both because I wasn't able to make the time to sit at the computer as much as I would have liked but also because entertaining was the priority for me. I frequently missed out on opportunities to photograph some of the recipes that I made because I was focused on spending time with family and friends.
In the Kitchen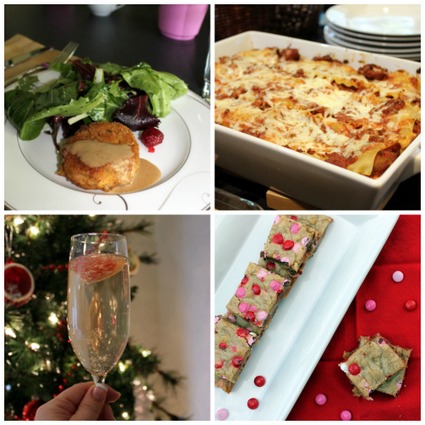 With lots of entertaining during the month of December, I made a mix of old and new recipes, mostly things that either could be prepped ahead or required minimal time in the kitchen so that I could spend time with guests. Some of my favorite recipes included beef and sausage lasagna (an old standby), a cocktail called a Sparkling Pamplemousse (new and easy!), crab cakes with creole sauce (a family favorite for holiday entertaining), and roasted beef tenderloin (another family favorite for special occasions).
Following Christmas, the start of the year passed in a bit of a blur. I've been making a lot of 30-minute meals and sandwiches as we attempted to get back into a rhythm after the holidays. I was super excited to make blondies for the first time, a recipe I love when I have it but for some reason, never seem to think about making myself. As you see above, Miss. Hazelnut and I made a Valentine's Day version with holiday M&Ms, which was a hit.
But there were a lot of great recipes that I tried this winter and didn't blog. Below are a couple of my favorite recipes that I tried this past winter, both from a holiday brunch with friends.
Apple Streusel French Toast Muffins from Emily Bites – Easy and diet-friendly, I didn't feel guilty about this being one of the "sweets" at our holiday brunch.
Breakfast Enchiladas from RecipeTin Eats- a bit labor intensive (I prepped ahead of guests) but we were blown away by these enchiladas. I ended up making a bit too many and ended up freezing a bunch. They froze beautifully. I'll be making these again soon, adjusting the ingredients a bit to make them vegetarian, and so that I don't have quite as much leftover tomato-bean filling.
On My Bookshelf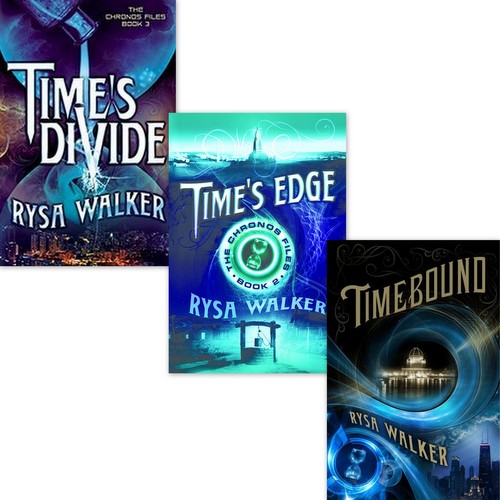 I spent most of winter finishing up The Shoemaker's Wife by Adriana Trigiani and reading through The Chronos Files, a young adult series of novels, novellas, and short stories by Rysa Walker. The Shoemaker's Wife is a historical fiction novel set in Italy and the U.S in the first half of the 1900s while The Chronos Files is fiction, about a girl who travels through time to stop her grandfather from changing history and the future. I'd highly recommend both (links above to my full reviews).
Since finishing up The Chronos Files short stories a few weeks ago, I've taken a bit of a break from reading. I don't know about you, but when I finish a series that I really enjoy, I tend to need a week or two before I'm about to pick up and get engaged in another story. Friday, as I sat at home with a sick almost-2-year-old clinging to me,  I started Ink and Bone by Rachel Caine. I'm not far enough in to comment on it yet. I'll probably read that one and I'll pick up The Little Paris Bookshop again, which I had just barely started before The Chronos Files novels started arriving at my local library. (I needed a book on my iPad to read while coddling Little Man, or I would have resumed The Little Paris Bookshop this week.)
Crafting
I've been knitting and scrapbooking quite a bit lately, but no finished projects to show off.
On my needles, I have a baby blanket (yes, another!), a shawl, and a pillow… all at various stages of completion. My goal for spring is to finish these projects and perhaps get started on the sweater or wrap I have picked out for myself.
I've done a little bit of scrapbooking this winter. I finally finished Mr. Nutterbutter's 3-6 month digital scrapbook this weekend, at a scrapbooking day held at a friend's house. I'm struggling to catch up with my digital photo management, so I expect that the next album will take a while to work on.
As always, you can keep up with what I'm currently reading and what I'm adding to my TBR pile by following me on Goodreads. You can also get a few more updates on not just reading lists but also what what I'm cooking, crafting, and what's going on in my life by following me on Facebook and Instagram.
I hope you all had a wonderful winter and enjoy the start of spring.  This morning, I'll be raising my mug of coffee and toasting to a spring filled with warm weather and healthy kiddos. Cheers!
Save
Save