Almost two weeks ago, we welcomed Luke Jordan into our little family. Arriving more than two weeks early, Luke is a tiny little thing – 6 lbs. 12 oz. and 19 inches long (11% percentile in weight and 6% in height).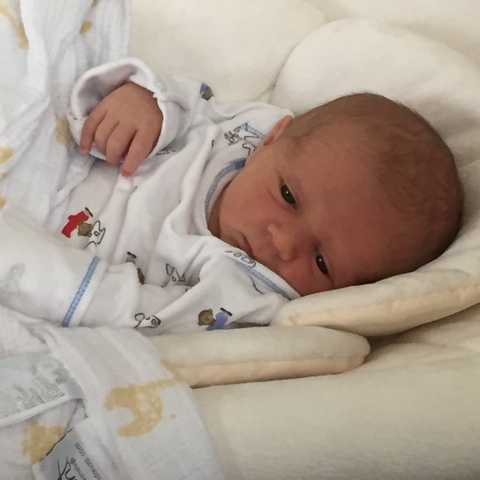 Everyone is home – healthy and happy. Luke sleeps amazingly well and tolerates all of the loving his adoring big sister lavishes him with. Sophie is constantly looking for "my Luke." She loves to hold "it," cuddle him, and kiss him. She's been helping Mommy burp the baby and bathe him, and is already trying to share her toys with him.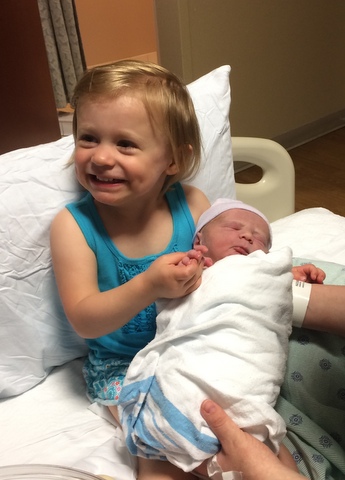 We couldn't have asked for a happier, more loving welcome for our sweet boy. We're looking forward to creating new memories together as a family of four.