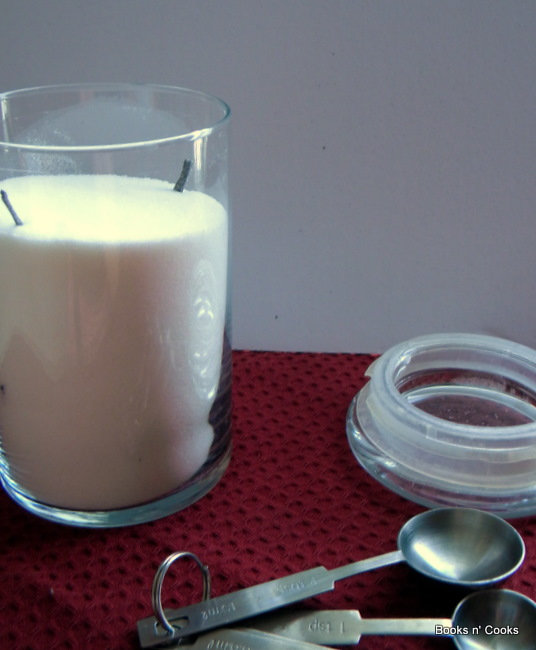 First off, apologies for the lack of posts lately, and the lack of posts over the next week or two. I've been very busy with work, stuff around the house, and family & friend commitments. I do have several recipes to share with you saved off, but I just can't seem to find the time or energy to sit down, write my posts, and upload my photos. But I promise, I'll be back to a regular schedule soon.
I first tried vanilla sugar a year or two ago. A friend gave me some of it, not quite sure what it was (the label wasn't in English). I love it immediately. Just a hint of vanilla that brightened up my tea and provided a lovely garnish for some scones. Since then, I've been stocking some in the house, mostly for tea, coffee, and a sprinkle on some baked goods. It's ridiculously easy, keeps forever, and is a great way to extend the life of those expensive vanilla beans. When homemade, the vanilla sugar is even better than the store bought. It is flecked with little black vanilla seeds, and gives off a wonderful vanilla scent when you unseal the container. (And now I want a cup of tea, with a bit of vanilla sugar in it!)
Vanilla Sugar: Starter Set
Yields 2 Cups
Ingredients: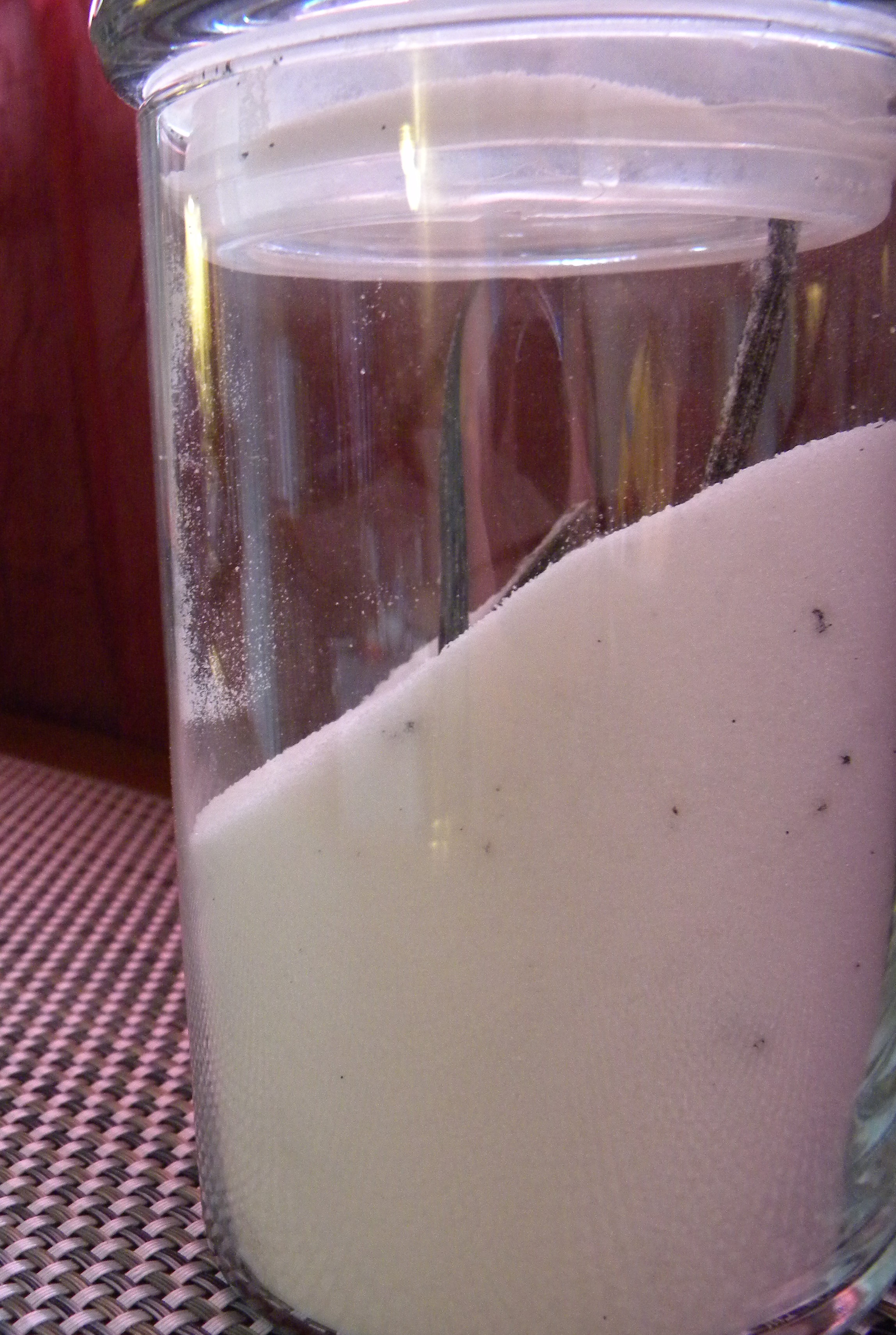 2 c. sugar
1-2 vanilla beans
Put 2 c. sugar in an airtight container.
Split the vanilla bean in half, lengthwise. Scrape out the seeds and mix them into sugar. The add the vanilla bean.
Allow to sit at least overnight before using.
Keep it going: As you use the sugar, continue to add more. Add fresh vanilla beans (seeds and bean) or, if you have the bean leftover from another recipe, just the bean. This keeps indefinitely.
Uses: Use in place of granulated sugar in baking, stir into tea or coffee, in hot chocolate mix, a sprinkle on french toast or fresh fruit