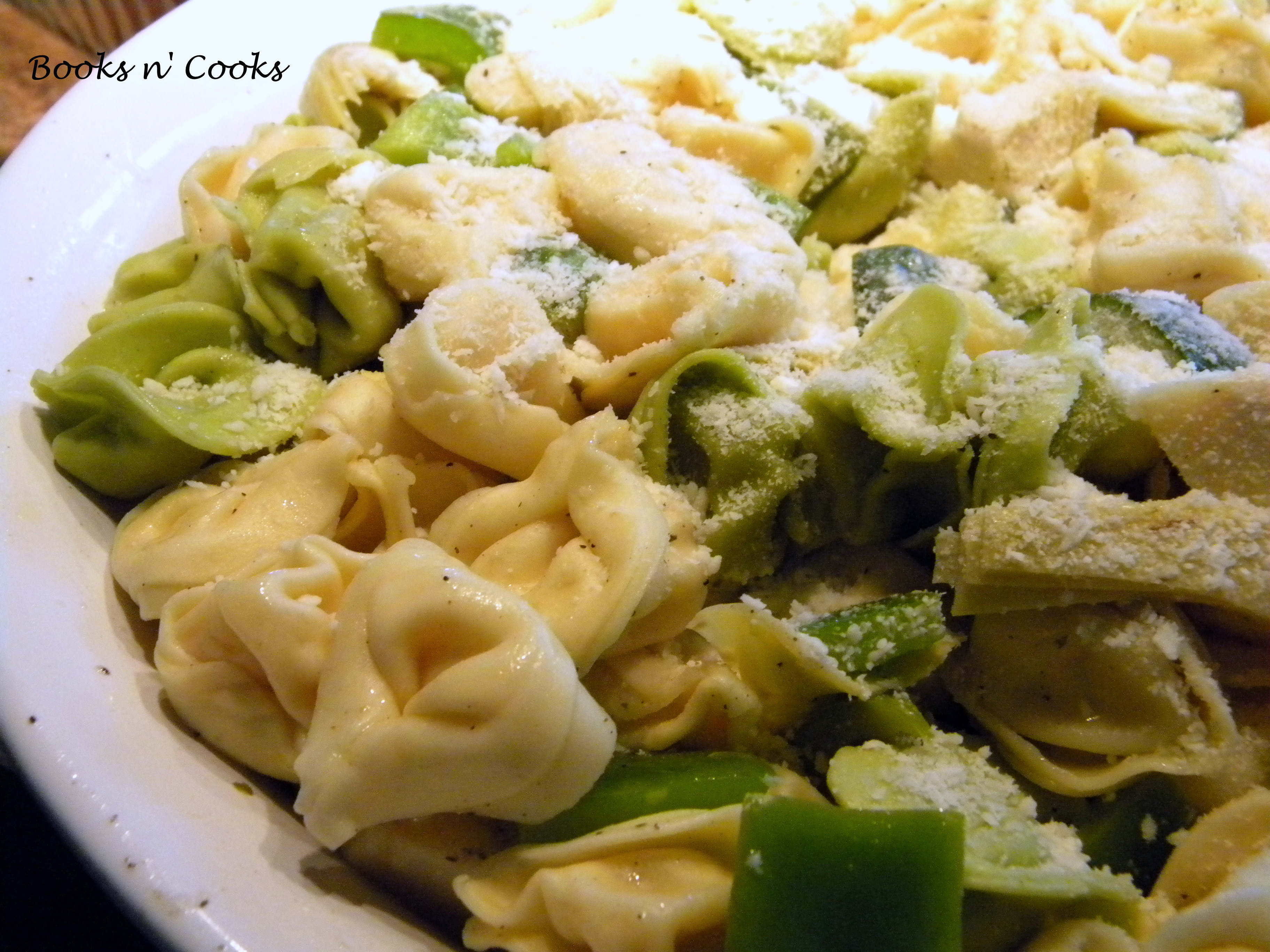 When I was little, I used to hate cheese. I was the weirdo that took it to the extreme, taking the cheese of pizza. But as I've grown, my taste has changed, and I've come to really enjoy some cheese. The formerly-dreaded cheese tortellini is one of those foods that I've recently taken a liking to.
This tortellini salad has become one of my favorite sides and lunches. With the veggies, it's a wonderful accompaniment for a summer BBQ. Throw in some grilled chicken and you've got a filling pasta salad for lunch.
Enjoy!
Tortellini Salad
Adapted from Good Housekeeping's Step by Step Cookbook (p. 328)
Serves 4-6
Ingredients:
2 pkgs. (9-oz each) tortellini
¼ c. white wine vinegar
3 Tbs. olive oil
1 tsp. sugar
½ tsp. salt
¼ tsp. pepper
1 medium red pepper, cut into 1/2-inch squares
1 medium yellow pepper cut into 1/2-inch squares
1 jar (6 oz) marinated artichoke hearts, drained and cut in half
Parmesan or asiago cheese
May also add grilled chicken, sun-dried tomatoes, arugula or spinach, or any other veggies of choice.
Prepare tortellini as directed and drain.
Make the vinaigrette: Whisk together white wine vinegar, olive oil, sugar, salt, pepper.
Finish the Salad: Add peppers, tomato, and artichokes to tortellini. Toss with dressing. Garnish with grated cheese.
Serve at room-temperature or cold.