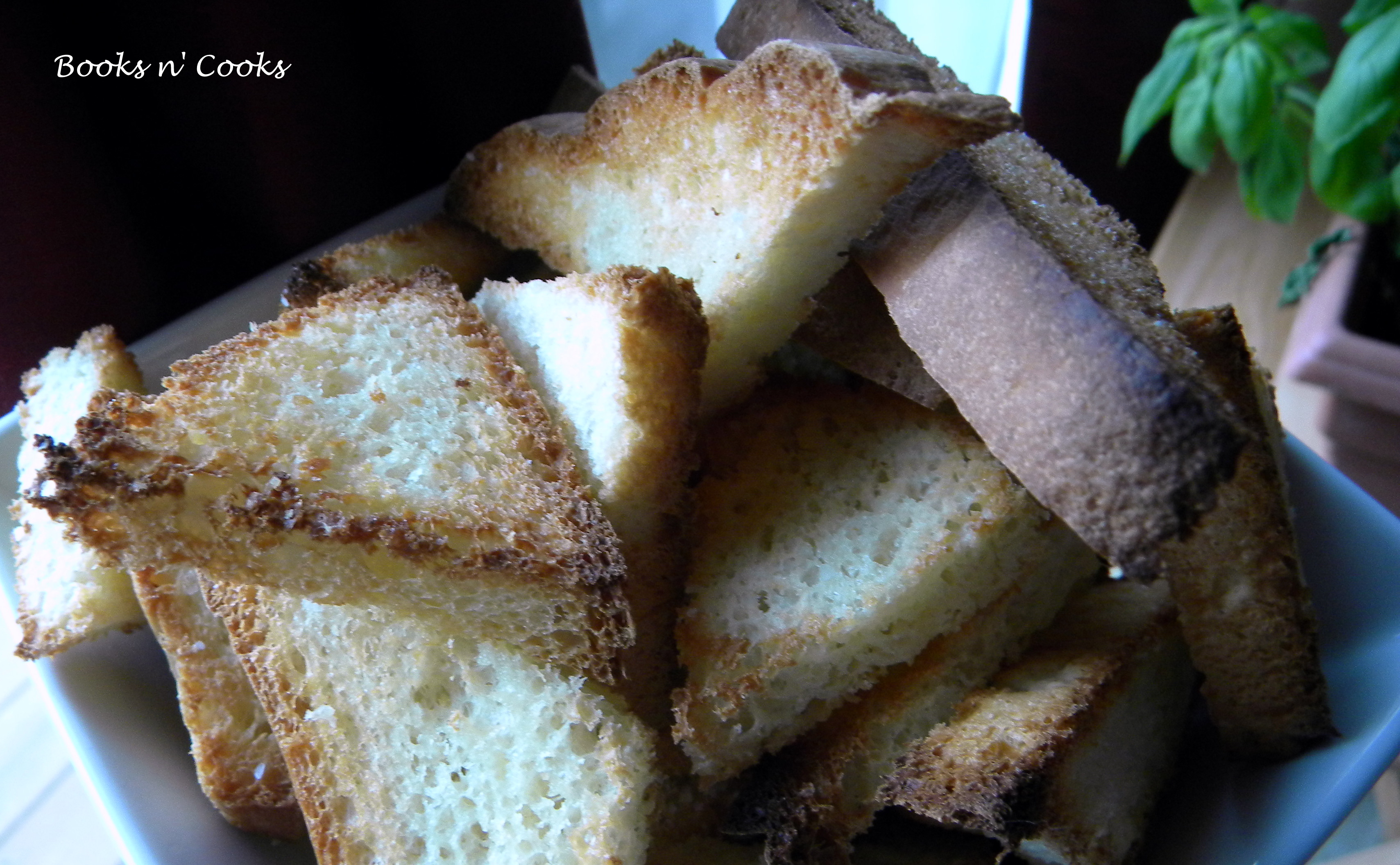 A couple of weeks ago, my husband and I hosted what is becoming our annual wine and cheese party (menu to follow). The party is a blast – everyone brings a bottle or wine or a favorite cheese, and everyone gets to try a sampling of everything.
Anyway, slightly bored with the usual crackers and fresh bread for serving, these toast points are a nice change, and super easy to make. While I ate both soft and hard cheeses on the, they're especially great for soft, spreadable cheeses such as goat cheese.
Toast Points
From Books n' Cooks
Makes 16 triangles
Ingredients:
4+ slices of sandwich bread (white, wheat, or your choice!)
2+ Tbs. butter, melted
Kosher salt
Desired dried or fresh herbs
Line a baking sheet with aluminum foil and preheat broiler on oven.
Trim crust from bread. Cut each slice into 4 triangles or squares. Place on prepared baking sheet.
Brush each piece of bread with a little butter. Sprinkle with salt and herbs.
Cook for 1-2 minutes, until golden brown.
Flip each piece, butter, and add salt/herbs. Cook for another minute, until the second side is browned.
Enjoy with your favorite cheese or crostini topping.