The Violin Conspiracy has a little something for everyone – mystery, family drama, passion, music. Who stole a priceless violin? And can the violinist still perform at the same level without it?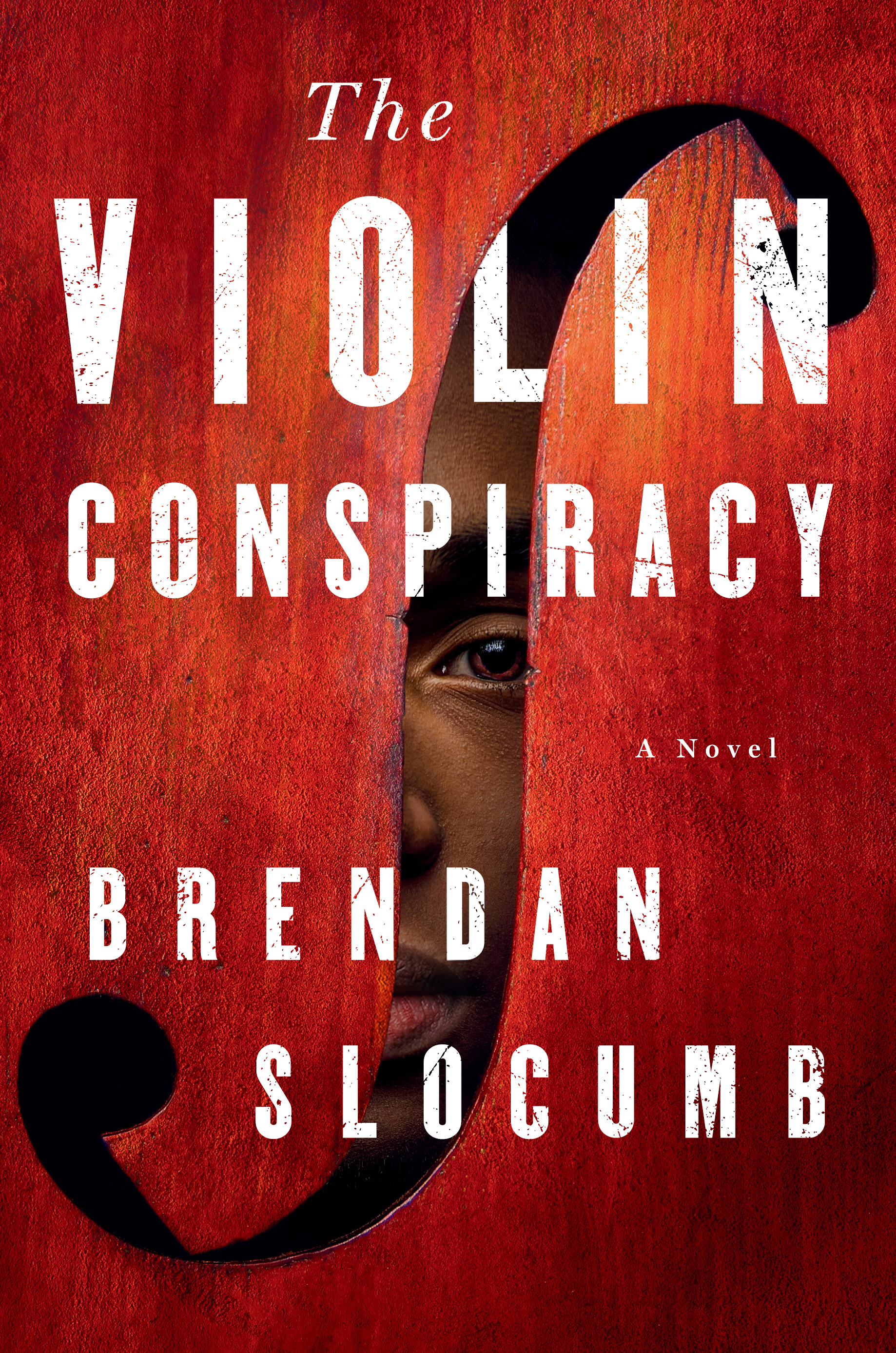 The Violin Conspiracy by Brendan Slocumb
Not long before competing in the prestigious Tchaikovsky Competition in Russia, Ray McMillian's rare and expensive Stradivarius violin is stolen. The thief left a random note but there's no way Ray can find the money and get his violin back before the competition. The only answer is to find the violin himself.
But who might have it? His family who is attempting to sue him for the instrument, given to him by his grandmother? The descendants of the man who enslaved Ray's great great grandfather, who are also suing Ray for the return of the violin? A competitor?
Review of The Violin Conspiracy:
The debut novel for violinist and teacher turned author Brendan Slocumb, The Violin Conspiracy won me over for it's engaging storyline and beautiful writing.
The novel is set up in a common manner, flipping back and forth between present and past. In the present day, the reader follows Ray as he trains for the big competition, battles lawsuits over ownership of the violin, and investigates the mystery surrounding the theft itself. This alternates with a story line in which Slocumb retraces Ray's struggles and hard work to become the violinist he is today – his rebellion against his mother, who wants him to graduate from high school get a stable job at a local hospital or fast food joint to bring in a paycheck; the racism he endured growing up in a rural town and also within the music community; his efforts to become the best musician he could be despite an unsupportive mother, a lack of quality instrument, and no private lessons.
Despite the drama and mystery, there were plenty of feel good moments. Ray's attachment to his violin because of the family history (not because of its worth) is endearing. I adored Ray's mentor and champion, a teacher that nurtured his talent and helped him navigate the music world. Ray's dedication to his music won me over and had me rooting for him every step of the way.
Slocumb's love of music is clear throughout the story in his beautiful writing and imagery of music, of performing. I can't relate – I don't have a musical bone in my body – but I enjoyed it thoroughly.
I highly recommend The Violin Conspiracy for a summer read.
Did you read it? Leave a comment and let me know what you thought of it.