{Book Review}
The Lorien Legacies &
The Lorien Legacies: The Legacies

By Pittacus Lore
Disclaimer: This posts contains affiliate links. (That means that I earn a tiny percentage from your purchase – at no extra cost to you! – to go towards the maintenance of this blog.)
Today's book review is a lengthy one. Today, I'm reviewing a series of 7 books (The Lorien Legacies) and the 15 accompanying novellas (The Lorien Legacies: The Legacies). These two series are young adult books in the science fiction genre.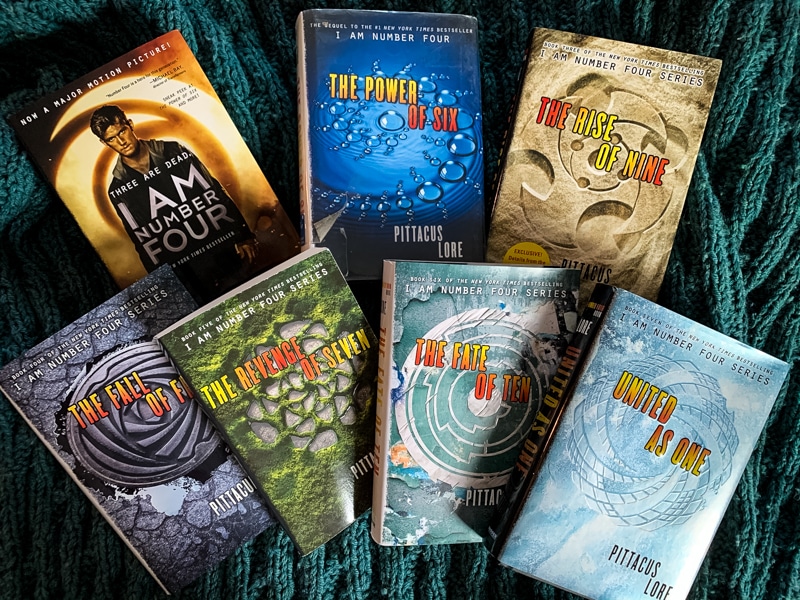 The two series are centered around a group of teenagers who, as children, escaped from the planet Lorien while the planet was under attack by the Mogadorian people, those of the planet Mogadore. Ultimately, Lorien was lost to the Mogadorians and every living thing on the planet was annihilated. The survival of the Loric race became dependent on those escapees, their guardians, and a charm placed upon them for protection. That charm assigned each child a number – the nine children would be protected from those trying to harm them until their number is up. Literally.
Yep. As long as the children remain apart, they cannot die except in their assigned order.
A decade later, most of those children – known as Garde, people with special powers – survive on Earth, moving about frequently as they are hunted by the Mogadorians. The Garde are protected by guardians, called Cêpan, who were tasked with not only the protection of the children but also with teaching them how to use and control their powers, for a great battle that is sure to come.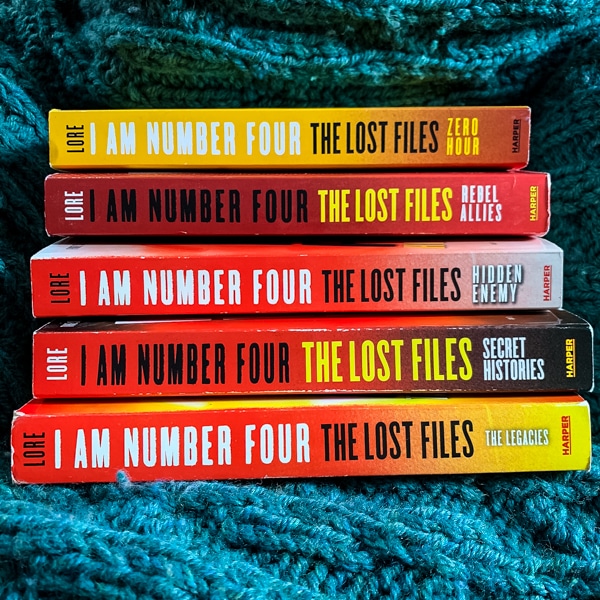 The Series and How To Read It:
This book review contains a review of a series of 7 books (The Lorien Legacies) and 15 novellas (The Lorien Legacies: The Legacies). Like most series with accompanying short stories, the novellas don't necessarily have to be read along side the series, as they're frequently filling in pieces of the story that are included but could use more depth. I used Goodreads and a blog post from How To Read to come up with the order in which I read the works. That order is below, with (affiliate) links to the books the novels and novellas are found in:
Download the Printable List of my Suggested Reading Order.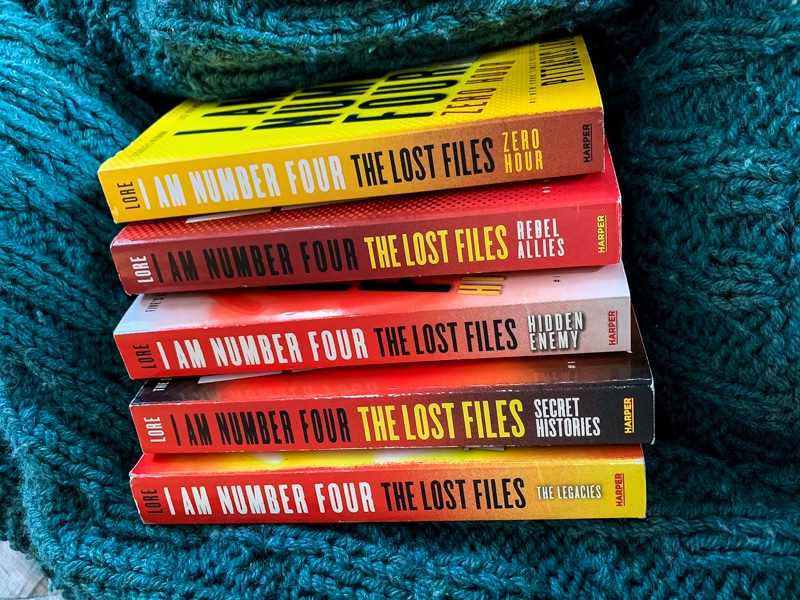 The Novellas:
It feels like so many young adult series lately have accompanying novellas or short stories paired with the series. Usually those supplemental works fill in some details that are left out of the larger book as interesting but detracting from the overall story.
I'd say about 25% of the novellas felt repetitive, like they didn't offer enough new insight to be worth reading. The remaining 75% of the novellas are unique enough to be worth a read. Those novellas typically provided background into both main characters as well as secondary characters. Some stories were about how a character how came to be on Earth or joined the Loric cause; others provided a glimpse into life on Lorien or Mogadorian life on earth.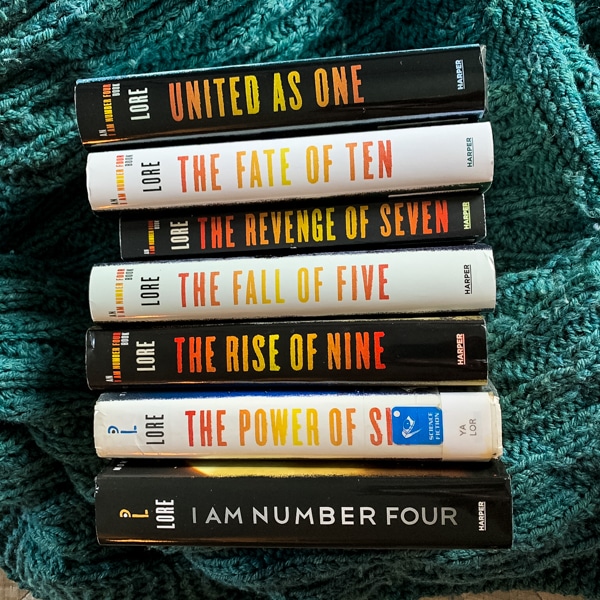 Series Review
I'm a pretty voracious reader when I have the time and get hooked onto a good book or series. I read these two series over the past 6-8 weeks. It's light reading for sure, but the story definitely sucked me on.
Each book in the series focuses on one of those children, from their perspective. There's only seven books with numbers ranging from 4 to 10, so you know that not only do all of the children not survive, but that there are some unexpected twists in there. But the point of view is actually my biggest criticism of the series – there are so many characters that between the books and novellas, the first person felt like it was frequently changing. It was usually pretty easy to figure out who it was (especially when the first person was a character that had already been introduced to the reader) but I did find this a bit irritating.
Point of view aside, I liked the overall storyline. I could have passed on some of the teenage, head-over-heels love, but I wouldn't say that that was a prominent part throughout the series. As I mentioned above, there were some surprises about how the children's destiny played out – not everyone lived; some unexpected characters arose. Not everything was black and white, good guys and bad guys.
I also really enjoyed the range of characters. One felt like the kid next door. There were tough, bad asses (pardon the language). There were more empathetic characters. There were some that clearly struggled with their upbringing on earth, each of them dealing with it a bit differently – rage, hurt, humor. Some of the characters evolved more than others but there was so much variety and so many leading characters that I don't think it would have been possible to have deep characters development for all of them.
If you've enjoyed other young adult science fiction novels, this series would likely appeal to you. It definitely provided a nice escape from reality for me. 🙂
Fun Fact
And because there was a tidbit that just ticked me, I'll leave you with this fun fact. The author of this series according to the books, publishers, and Goodreads is Pittacus Lore. When you read the series, you'll discover that Pittacus Lore is Lorien's ruling elder. In actuality, the author Pittacus Lore represents coauthors, James Frey and Jobie Hughes.
Anyone else enjoy that as much as I did?