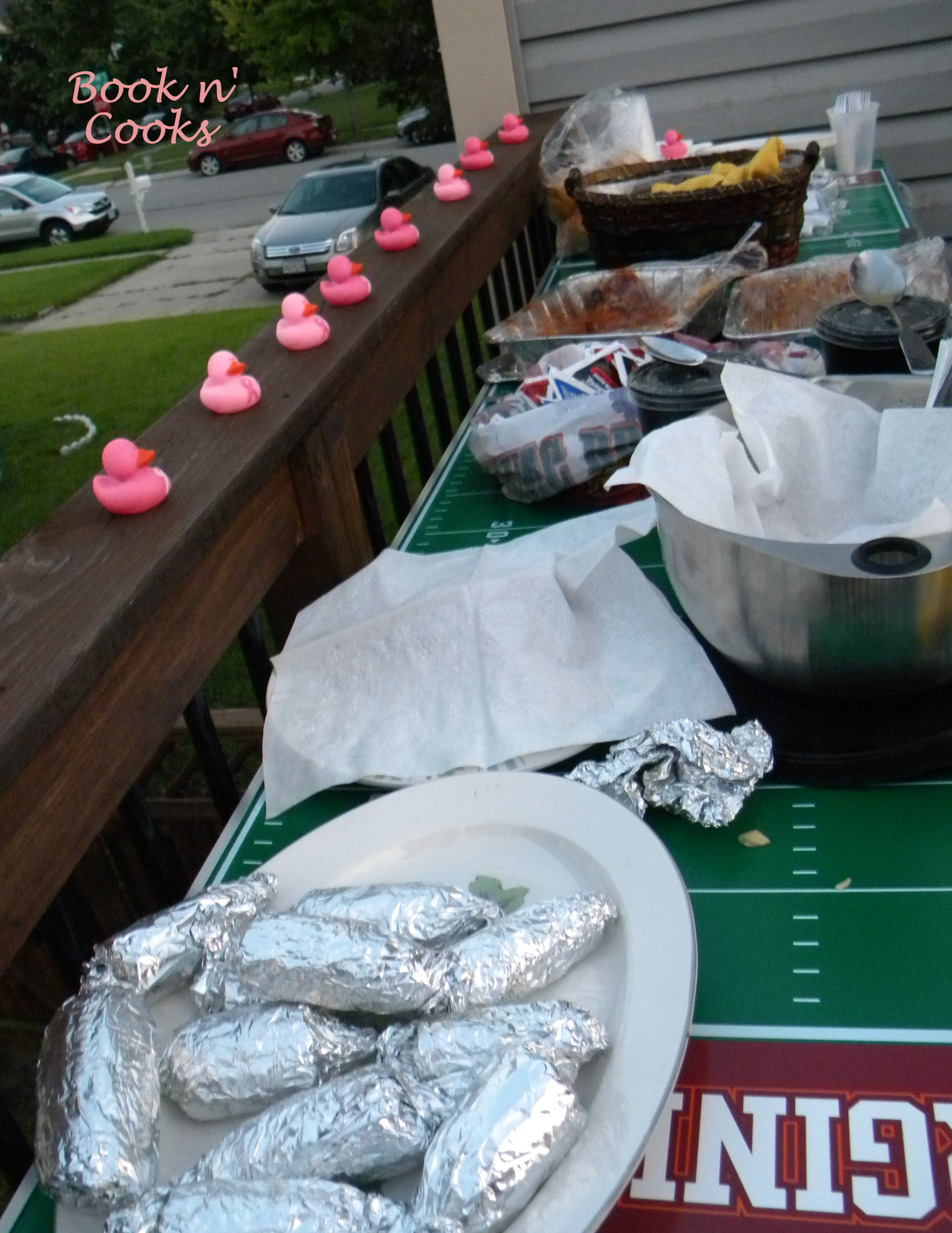 What is a Boobieque? The Boobieque was S.'s fantastic idea for a fundraiser, to help raise money for the Susan G Komen 3-Day Walk for the Cure we'll be doing later this year. Almost all of the food and drink was donated for this event. Guests were asked to bring a $5 donation per person, with all proceeds going to our SGK Team.
Thanks: There are several people that I'm going to take the opportunity to thank here. First, to my fabulous teammates, S & K. This is the first year walking for all of us – I couldn't do it without you ladies!
Secondly, thanks to all of our sponsors. We appreciate the gift certificates and goods that you donated in support of this event. A special shout out to my mom and S's mom, both of whom donated handmade blankets and quilts to raffle off.
Third, thanks to everyone who attended this event, donated, or have supported our team in any other way.
The Menu: A combination of donated items and goods made by us, this menu served about 40 people. (Ladies, please correct me if I missed anything!)
Beer
Wine
Friday's Mixed Drinks
Soda, Lemonade & Water
Dinner:
BBQ Pulled Chicken
BBQ Pulled Pork
Small Dinner Rolls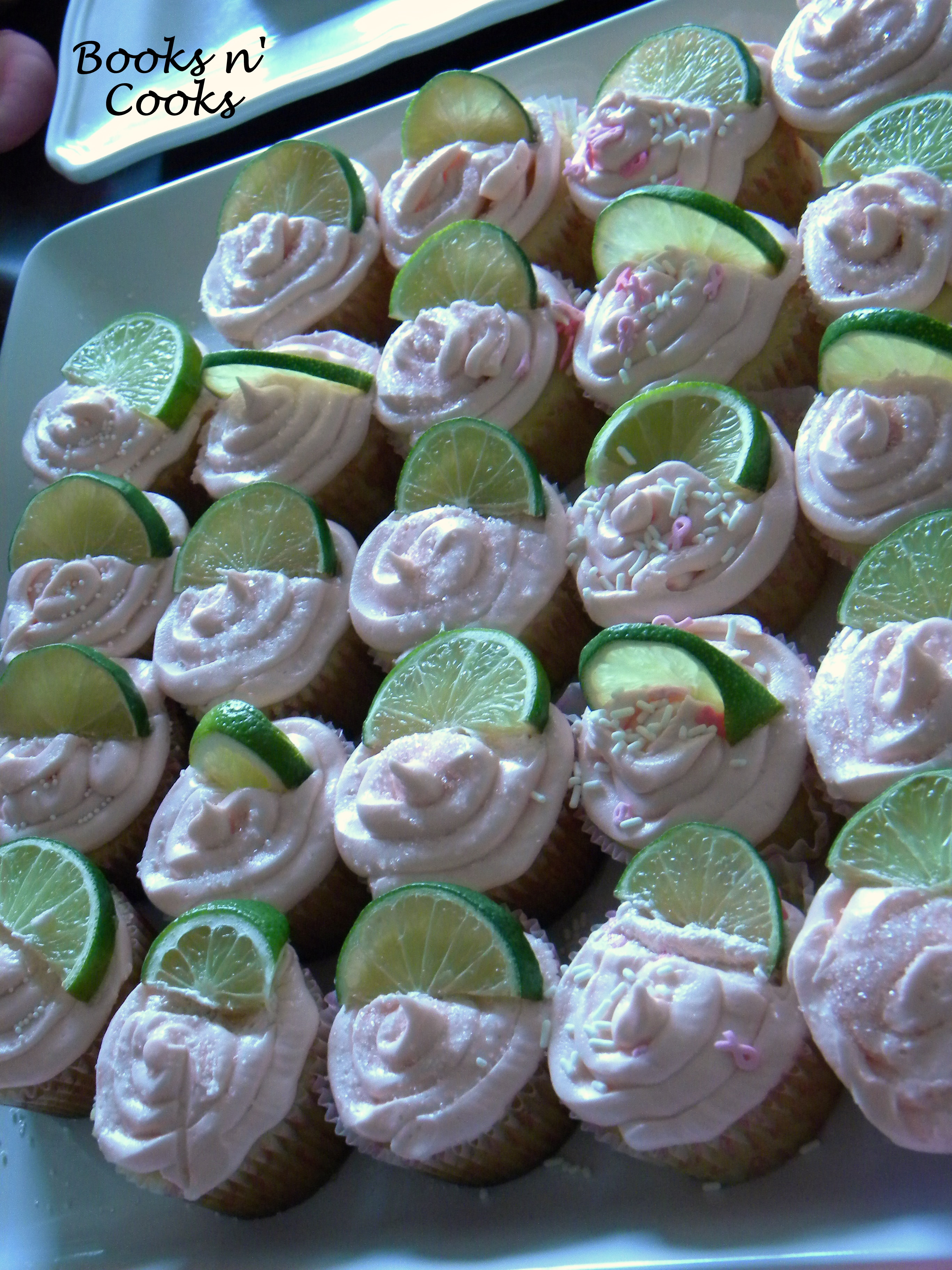 Orzo Pasta Salad with Zucchini and Red Peppers (made by K)
Tomato, Mozzarella & Basil Wrap (so good, S!)
Corn on the Cob
Veggies and Onion Dip
Desserts:
Chips, Pretzels, Chocolate
Cherry Limeade Cupcakes (still can't believe how well these came out, K!)
Quantities: And since "how much to make" is such a common question…. for our party of 40 people, we had 10 lb. of meat, ~40 dinner rolls, 1.5-2x batch of both the potato salad and orzo salad, ~6 tomatoes worth for the tomato, mozzarella & basil wrap,12-18 corn ears, halved, 1/2 batch onion dip with assorted veggies, and a batch of each of the cupcakes.