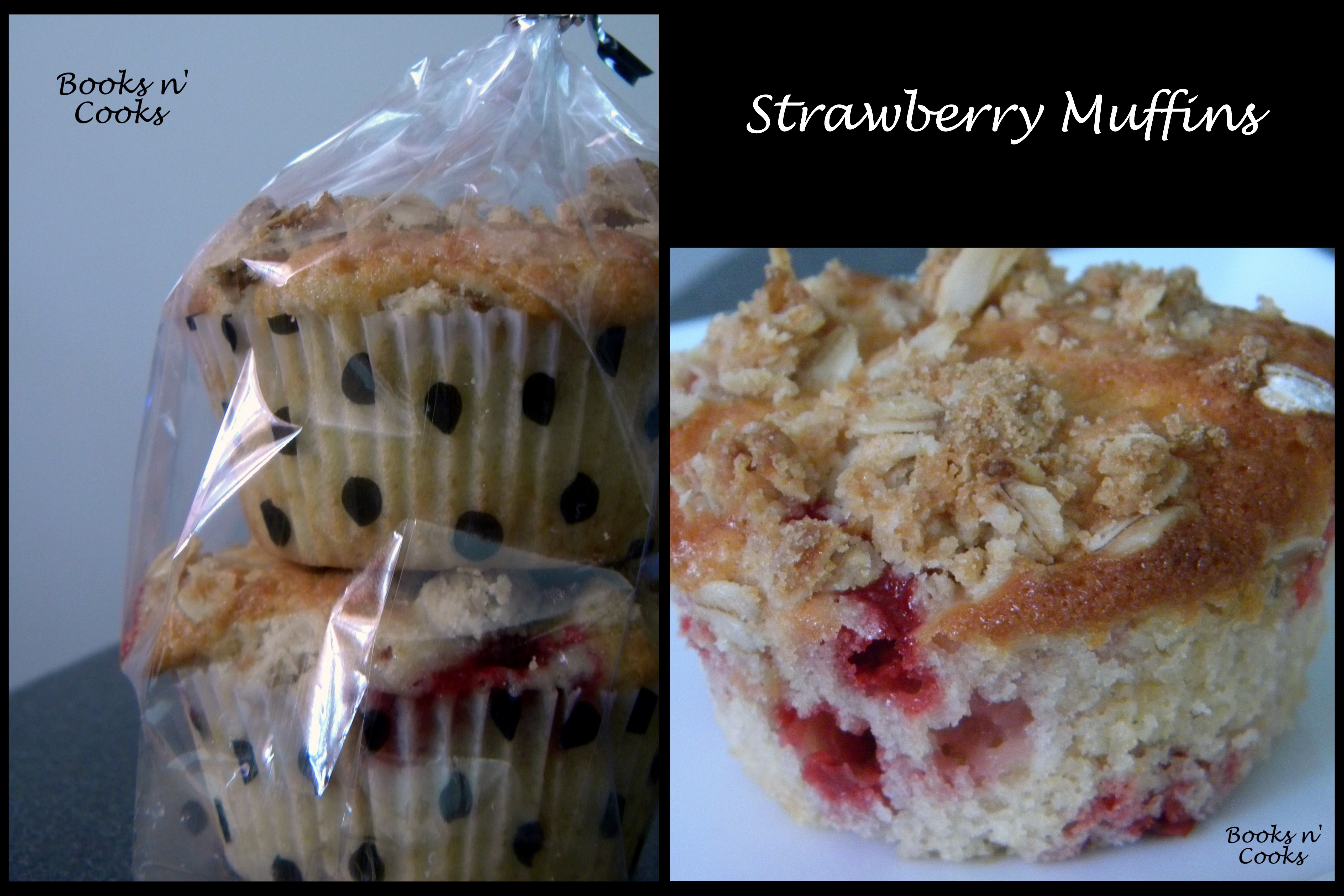 Last year, a friend and I split a share of a CSA. While I love participating – knowing that a local farmer could count on my payment, the ease of picking up a box of fresh fruit and veggies near my house – I missed the choice and flexibility weekly shopping provided me. Instead of planning meals around what looked good that week, I was planning meals in the middle of the week around whatever came in my box. So, this year, I decided not to commit to a CSA and instead pledged to visit my local farmers markets and farms more often.
This past weekend, I grabbed my good friend K and headed out to the farm, our first trip of the year. Strawberry season opened only a week ago, so the bushes were still nice and full. The berries were incredibly sweet and juicy, such a change from the strawberries I get at the supermarket. Completely worth the trip out! I spent the week munching on the sweet berries and these strawberry muffins, which friends and coworkers couldn't get enough of. We finished the last one today, and I'm already debating about whether tomorrow is too soon to make another batch! Enjoy!
Strawberry Muffins

Adapted from Noob Cook
Makes 2 – 2 1/2 dozen muffins
Ingredients:
3 c. all-purpose flour
2 c. granulated sugar or 2 c. caster sugar**
1 Tbs. baking powder
2 tsp. vanilla extract
3 eggs
125 g. unsalted butter, melted (roughly 9 Tbs. butter)
1 c. milk
1 1/2 c. fresh strawberries, diced
Crumble topping (optional, recipe below)
** If using granulated sugar, briefly blend in a food processor or immersion mixer until more finely ground. Caster sugar, more commonly found in Europe, is finer than granulated sugar, but not quite "super-fine sugar"
Preheat oven to 400. Line a muffin tin with cupcake liners and set aside.
In a large mixing bowl, whisk together flour, sugar, and baking powder. Add vanilla extract, eggs, butter and milk, stirring until just combined. Fold in strawberries.
Fill muffin cups until 2/3 fill (about 1 scoop with a medium ice cream scoop, under 2″ in diameter). Top with crumble topping (below), if desired.
Cook 18-22 minutes, until muffins are golden brown and a toothpick inserted into the center comes out clean. Let sit in muffin tin for a few minutes before removing to a wire rack to cool completely.
Crumble Topping
Adapted from Sweetest Kitchen
Yields enough for 1 batch of muffins
Ingredients:
60 g. all-purpose flour (~5 heaping tablespoons, using a soup spoon)
50 g. rolled oats (~5 heaping tablespoons, using a soup spoon)
35 g. light brown sugar (~2 heaping tablespoons, using a soup spoon)
pinch of salt
60 g. unsalted butter (~4 Tbs. or half a stick)
In a small microwave-safe bowl, melt butter. Stir in remaining ingredients, until mixture is crumbly.