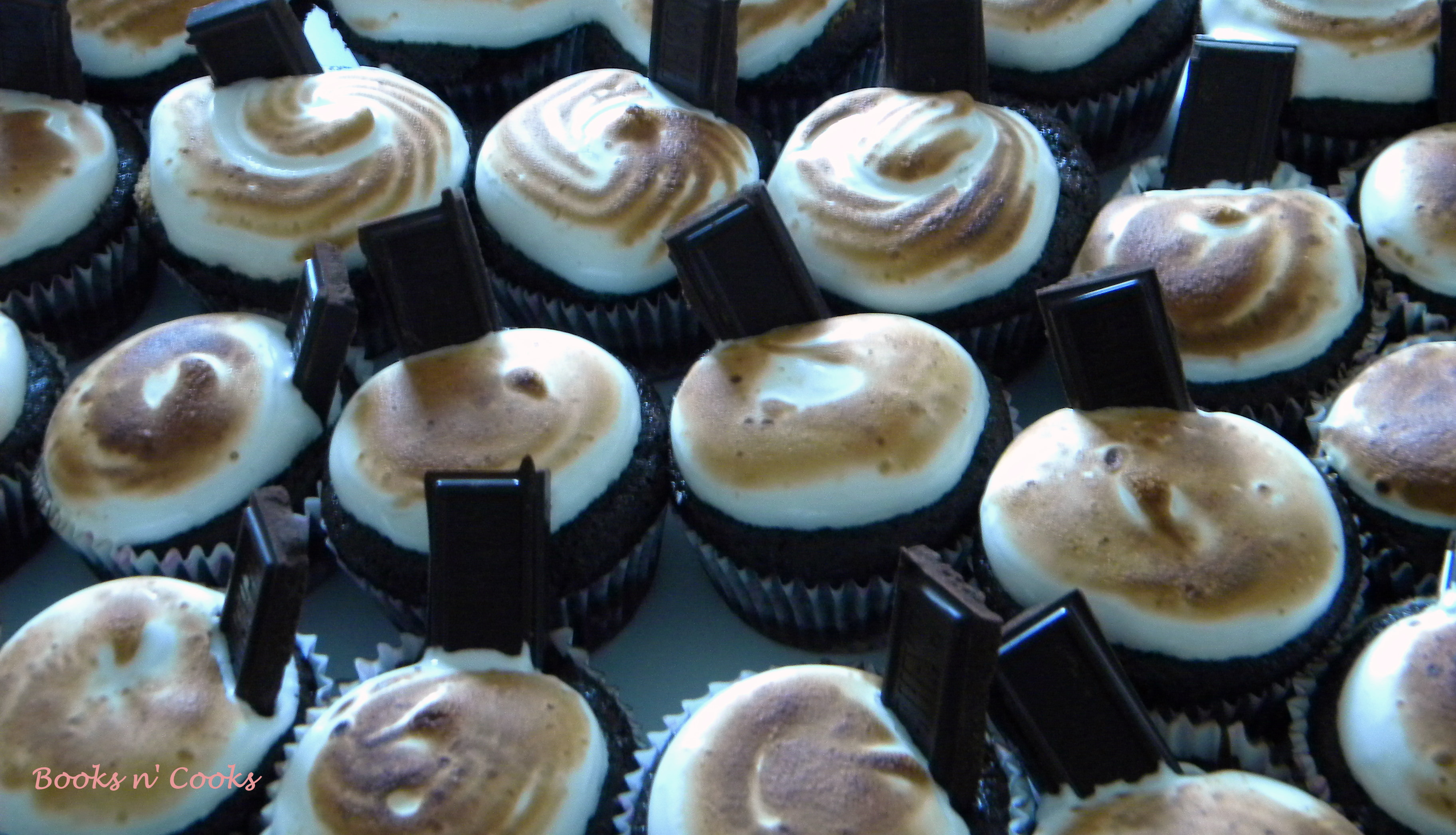 Last weekend, my girlfriends and I hosted a "Boobieque" raise money for our Susan G Komen 3-Day for the Cure team. While the menu and other photos will be posted later this week, I wanted to get this recipe up sooner, as there have been lots of requests for it.
I've been eying Annie's S'mores Cupcakes for quite a while – chocolatey goodness topped with toasted marshmallows? Can't get any better, right? Wrong! These far surpassed my expectations. I loved the graham cracker crust at the bottom and the sweet bite of chocolate chip before reaching the chocolate cake. The best part was the marshmallow frosting, which tasted like fluff with just a little bit of the burnt marshmallow.
This was my first time using a pastry bag for frosting, and also the first time using my mini-blowtorch, so the cupcakes aren't perfect. I don't have the perfect frosting that normally comes from this icing technique, and if you look closely, you can see a bit of the burnt cupcake liners (there was no fires, I swear!) Anyway, these cupcakes were amazingly good – I'm already plotting when to make them again.
S'mores Cupcakes
Adapted from Lovin' From the Oven via Everyday Annie
Makes 24+ Cupcakes
Ingredients for the Graham Cracker Crust:
1 1/2 c. graham cracker crumbs (about 1 1/2 packs)
1/4 c. sugar
5 Tbs. unsalted butter, melted
6 oz. bittersweet chocolate, finely chopped
Note that the cake batter and frosting make more than 24 cupcakes-worth. Feel free to add a little extra graham crackers, sugar, and butter to make extra crust.
Ingredients for the Chocolate Cake: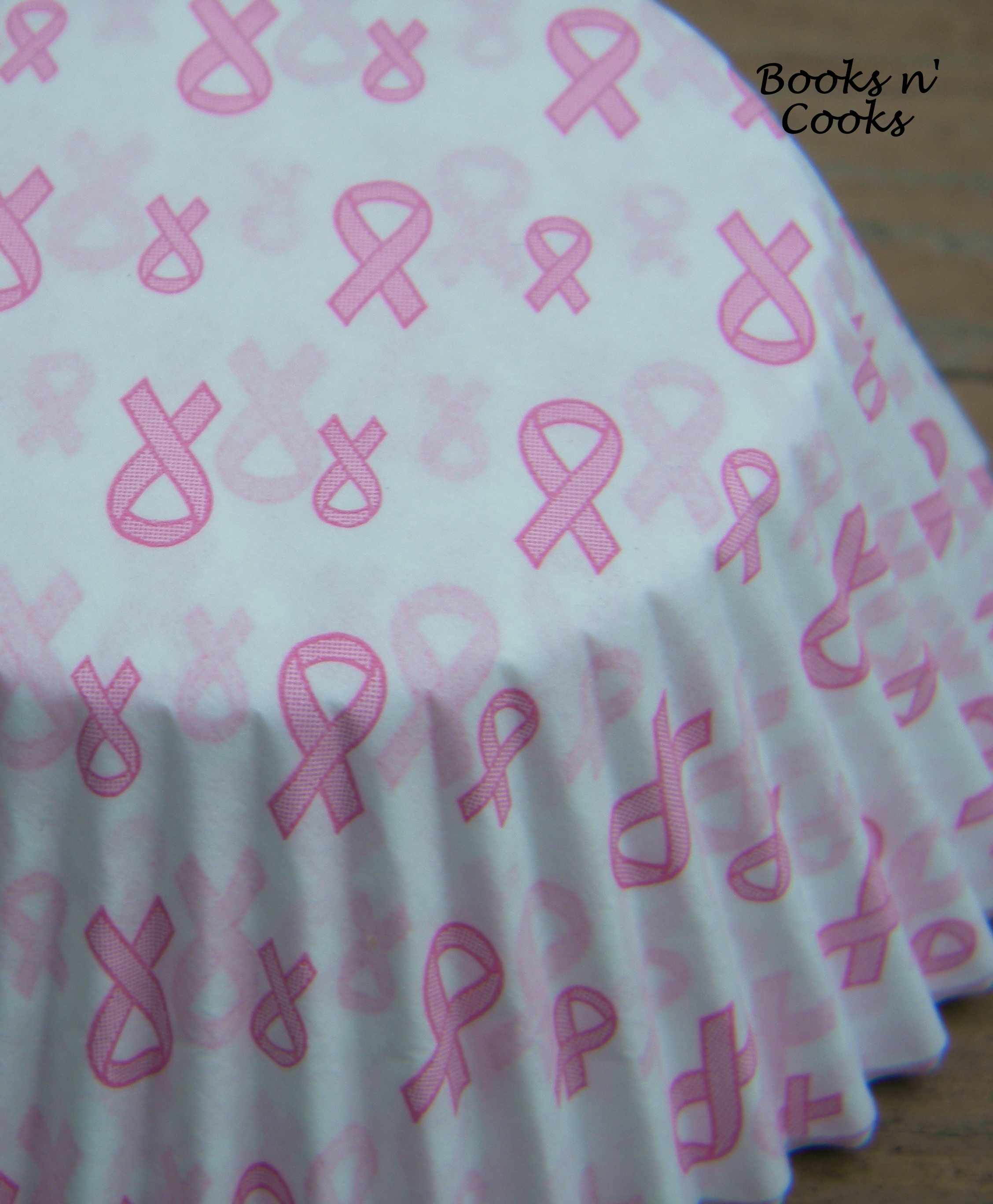 2 c. plus 2 Tbs. sugar
1 3/4 c. all-purpose flour
3/4 c. plus 1 Tbs. cocoa powder
1 1/2 tsp. baking powder
1 1/2 tsp. baking soda
1 tsp. salt
2 large eggs
1 c. whole milk
1/2 c. vegetable oil
2 tsp. vanilla extract
1 c. boiling water
Ingredients for the Frosting:
8 large egg whites, at room temperature
2 c. sugar
1/2 tsp. cream of tartar
2 tsp. vanilla extract
Make the Crust:
Preheat oven to 350° F and line two cupcake pans with liners.
In a small bowl, mix graham cracker crumbs, sugar, and melted butter. Place 1 Tbs. mixture into each cupcake liner and press down slightly – with your fingers, the bottom of a 1/4 c. measuring cup, or the bottom of a squeeze bottle. Sprinkle a bit of the chopped chocolate on top of the crust.
Bake for 5 minutes. Remove from oven and set aside.
Make Cake Batter:
In a stand mixer, whisk together eggs, milk, vegetable oil, and vanilla on low-speed. Sift the sugar, flour, cocoa powder, baking powder, baking soda and salt into the stand mixer, mixing on low-speed for 30 seconds, until combined. Scrape down the bowl and beat for 2 minutes. Add boiling water, mixing until just combined.
Add batter to cupcake liners, filling each almost to the top. Bake 18-20 minutes, until a toothpick inserted into the center comes out clean. Be sure to rotate pans halfway through. (If making mini-cupcakes, bake 16-18 minutes).
Allow cupcakes to cool in pans for 5-10 minutes, before transferring cupcakes to a wire rack to cool completely. The cupcakes will be very soft if you pull them out too soon!
Make the Frosting:
In the clean bowl of a stand mixer, combine egg whites, sugar, and cream of tartar. Set on top a pot of simmering water, heating and whisking often until mixture reads 160° F.
Remove from double broiler and set back in stand mixer, fitted with whisk attachment. On low-speed, whisk mixture, gradually increasing speed to medium-high, to form stiff, glossy peaks. Mix in vanilla.
Using a pastry bag fitted with a large star tip, frost cooled cupcakes. Brown with a mini-blowtorch – be careful not to burn the cupcake liners! Garnish with chocolate or graham crackers.