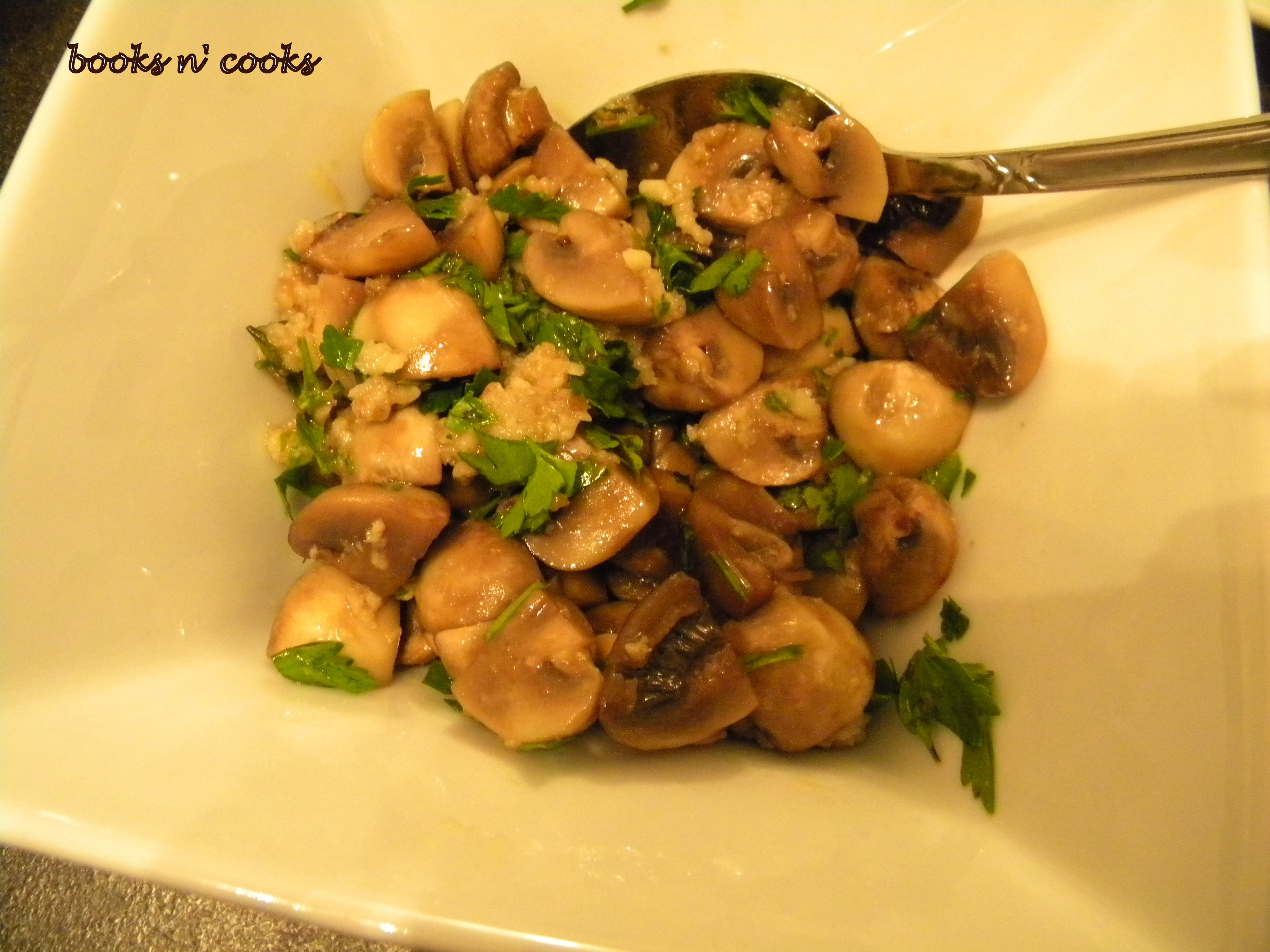 Sauteed Mushrooms with Garlic & Parsley
Source: Fine Cooking No. 81, p. 81 or online here

Serves 8
Ingredients:
5 Tbs. olive oil
1 lb. white or cremini mushrooms; washed; trimmed; and quartered
kosher salt
5-6 cloves garlic, minced (1 1/2 Tbs.)
1 Tbs. sherry vinegar
2 Tbs. chopped fresh parsley
Directions:
Heat oil in a skillet over medium-high heat until hot and shimmering. Add mushrooms and sprinkle with 3/4 tsp. kosher salt.
Let mushrooms cook undisturbed until liquid released from mushrooms evaporate, 5-7 minutes. Mushrooms will be golden brown. Stir; and continue sauteing and stirring until the mushrooms are browned, 3-5 more minutes.
Lower heat slightly and add garlic. Stir.
Add vinegar. Stir, scraping the pan to release the bits stuck to the bottom. Vinegar will evaporate.
Remove mushrooms from heat. Toss with parsley and season with more salt, to taste.