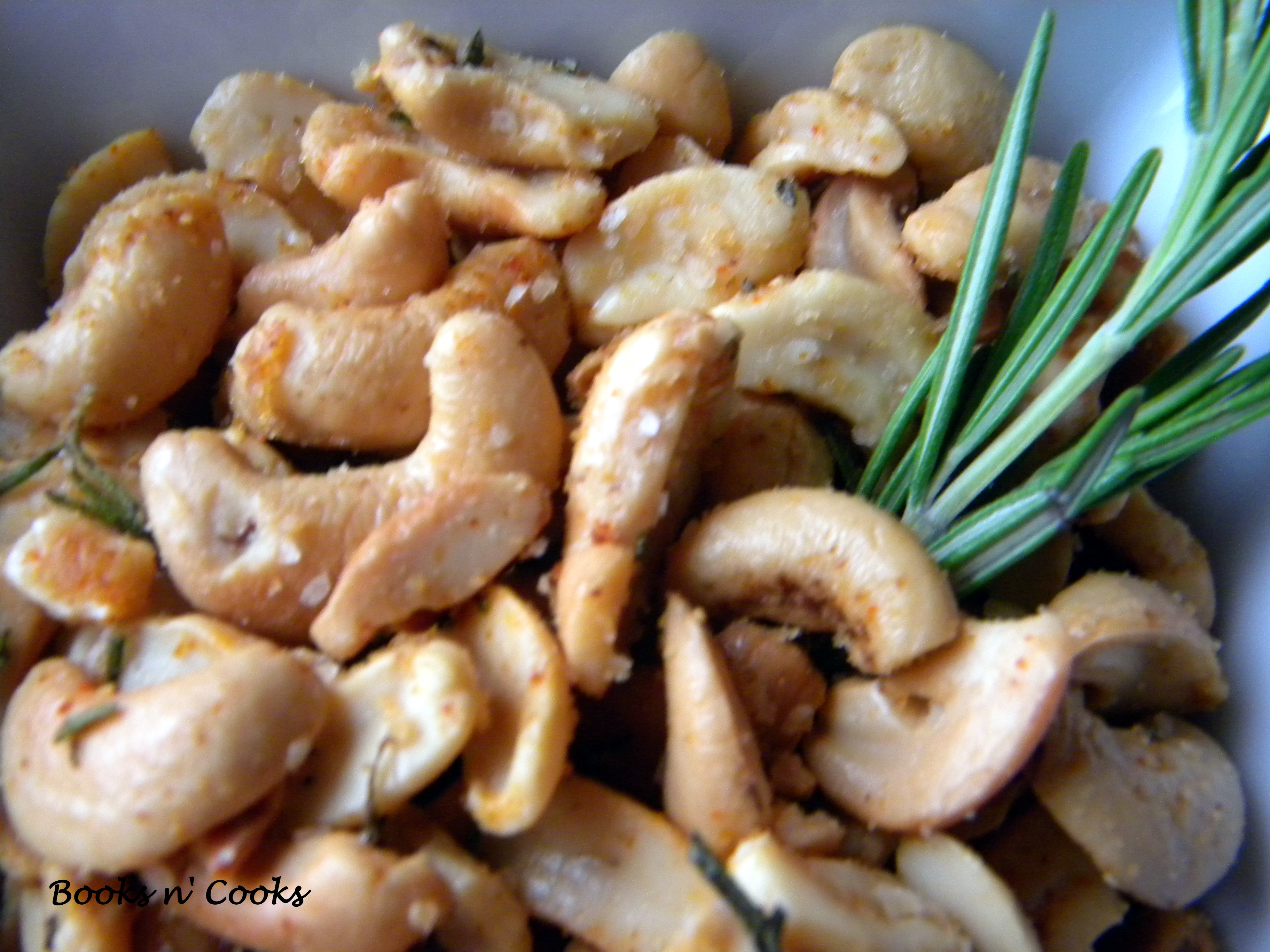 This post contains affiliate links, which means that if you click on the link and purchase, I make a very small percentage (at no additional cost to you!) which goes towards maintenance of this blog. Thanks for your support!
Every year, we invite a lot of people to our annual holiday party. It's a great time. Everyone tends to wander the houses between the living room and kitchen upstairs, and the pool room and second living room downstairs. While I set most of the food in our dining room, I always make sure there is something downstairs – usually little bowls of nuts on the bar tables in the pool room, and a mini appetizer and dessert tray in the second living room. These rosemary cashews were perfect. Sweet with just a slight kick, they're delicious served warm or at room temperature.
Note that the recipe on Food Network's website is different from the one found in Barefoot in Paris – it has different quantities of several of the ingredients as well as a different baking temperature. I used the recipe from Barefoot in Paris.
Rosemary Cashews
Adapted from Ina Garten's Barefoot in Paris(p. 36)

Makes 3 cups
Ingredients: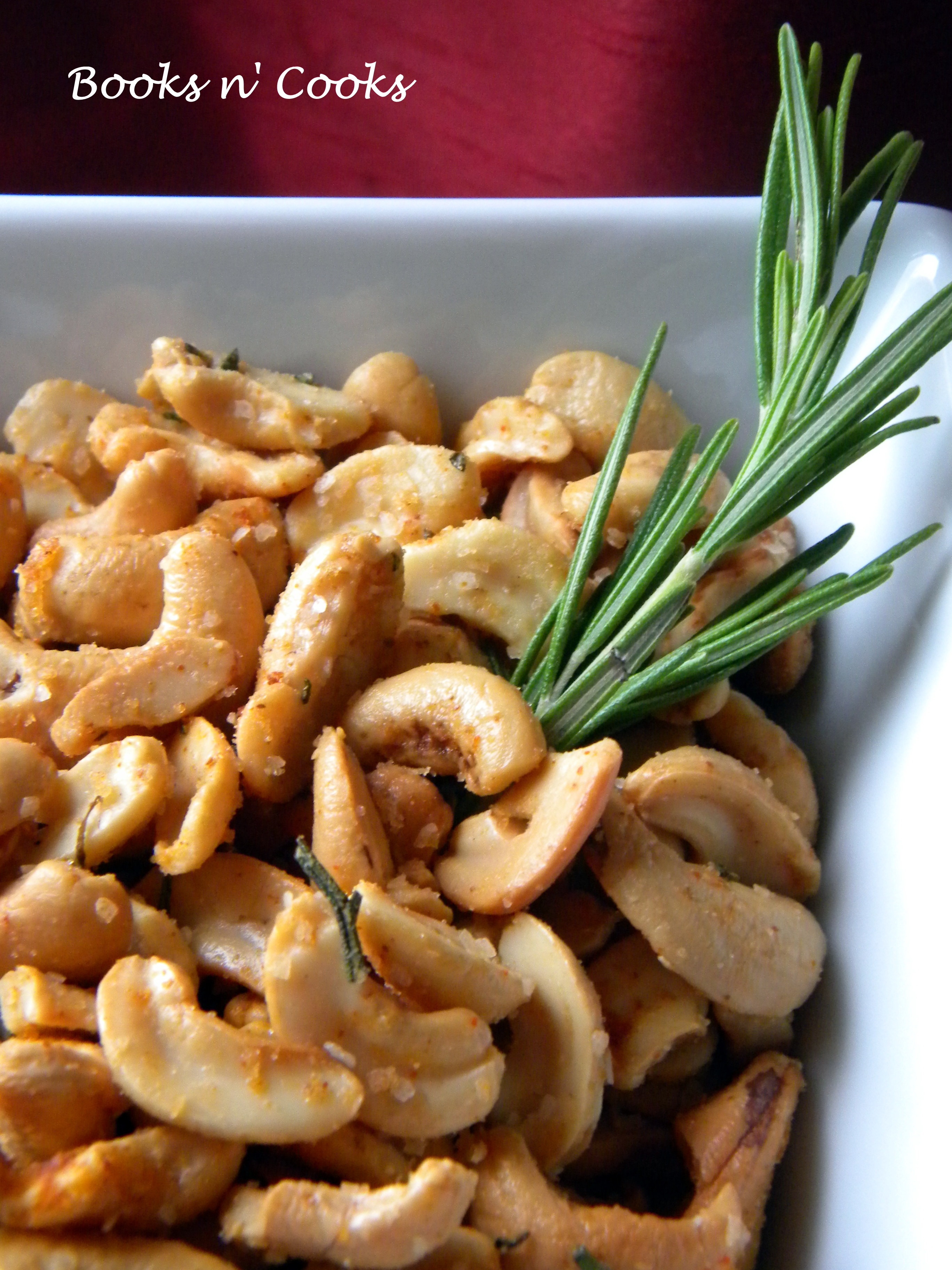 1 lb. unsalted cashews
2 Tbs. minced fresh rosemary
1/2 tsp. cayenne pepper
2 tsp. light brown sugar
1 Tbs. kosher salt
1 Tbs. unsalted butter, melted
Preheat the oven to 350 F.
Place nuts on an ungreased baking sheet. Bake for 5-6 minutes, stirring nuts halfway through.
Combine rosemary, cayenne, brown sugar and salt in a small bowl.
In a large bowl (or serving dish if serving immediately), sprinkle above mix and drizzle butter over nuts, tossing as you go. I do recommend sprinkling and tossing the nuts to make sure they're evenly seasoned. Stir well until nuts are covered in the spices.
Serve warm or at room temperature.
Save