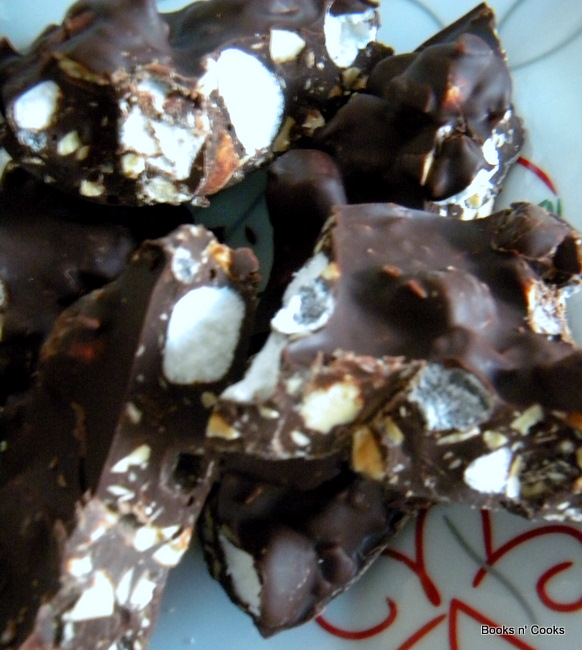 This is the second type of bark that I'll be serving at this weekend's holiday party. I've tried a bit the three and I think this is my favorite. I love the dark chocolate, the sweet marshmallows, and the crunch of the salted almonds. Not going to lie, I hope there are leftovers of this one!
Rocky Road Bark
Adapted from Bakers Royale
Yields an 8×8 or 9×9 pan
Ingredients:
10 oz. good dark chocolate chips
1 1/2 c. coarsely chopped salted almonds
1 1/2 c. mini-marshmallows
Instructions:
Line a 8×8 or 9×9 pan with parchment or wax paper, letting it hang over the sides a little bit, and set aside.
Melt chocolate in a double broiler until completely smooth. Stir in chopped almonds and marshmallows. Pour into prepared pan, evening out the top with a spatula.
Refrigerate until solid, at least an hour. Break into pieces using the tip of a fork or knife, or cut into pieces with a sharp knife.