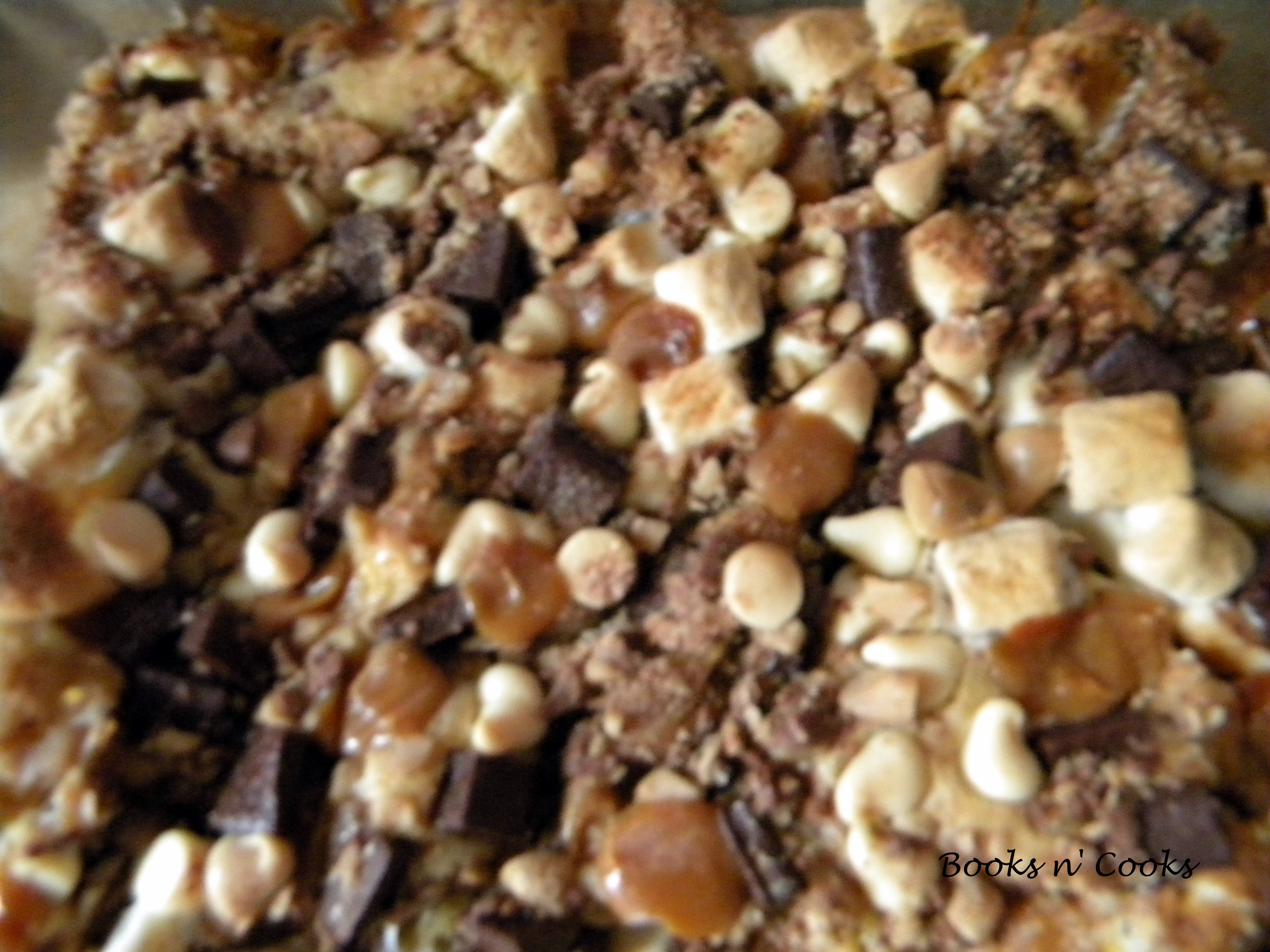 When I saw this recipe on Beantown Baker, I knew I had to give it a shot. This is a great recipe for using up those random baking items in the cabinet. The only change I'd make in the future, would probably be to skip the caramel pieces – when solidified, they were a bit tougher to chew through. Feel free to throw in butterscotch or peanut butter chips or nuts instead of or in different proportions to the mix-ins listed below.
Again, not the prettiest of photos (I've since learned to use my camera a bit better) but I promise good reviews.
Rocky Ledge Bars
Adapted from Beantown Baker
Originally from Martha Stewart
Makes 36 bars
Ingredients:
1 stick unsalted butter, at room temperature
2 1/4 c. all-purpose flour
2 1/4 tsp. baking powder
1 tsp. salt
1 1/2 c. brown sugar
3 eggs
1 tsp. vanilla extract
1 c. mini marshmallows
1/2 c. semi-sweet chocolate chips
1 c. white chocolate chips
18 squares individually wrapped caramel, chopped into quarters
1 1/2 c. toffee chips
Preheat oven to 350F. Butter a 9×13 baking dish. Lay a piece of parchment paper in dish, covering the bottom with a bit overhanging the sides. Butter parchment.
In a medium bowl, combine marshmallows, chocolate chips, white chocolate chips, caramel, and toffee. Mix together and set aside.
In a stand mixer fitted with the paddle attachment, beat butter and sugar until light and fluffy, about 2 minutes.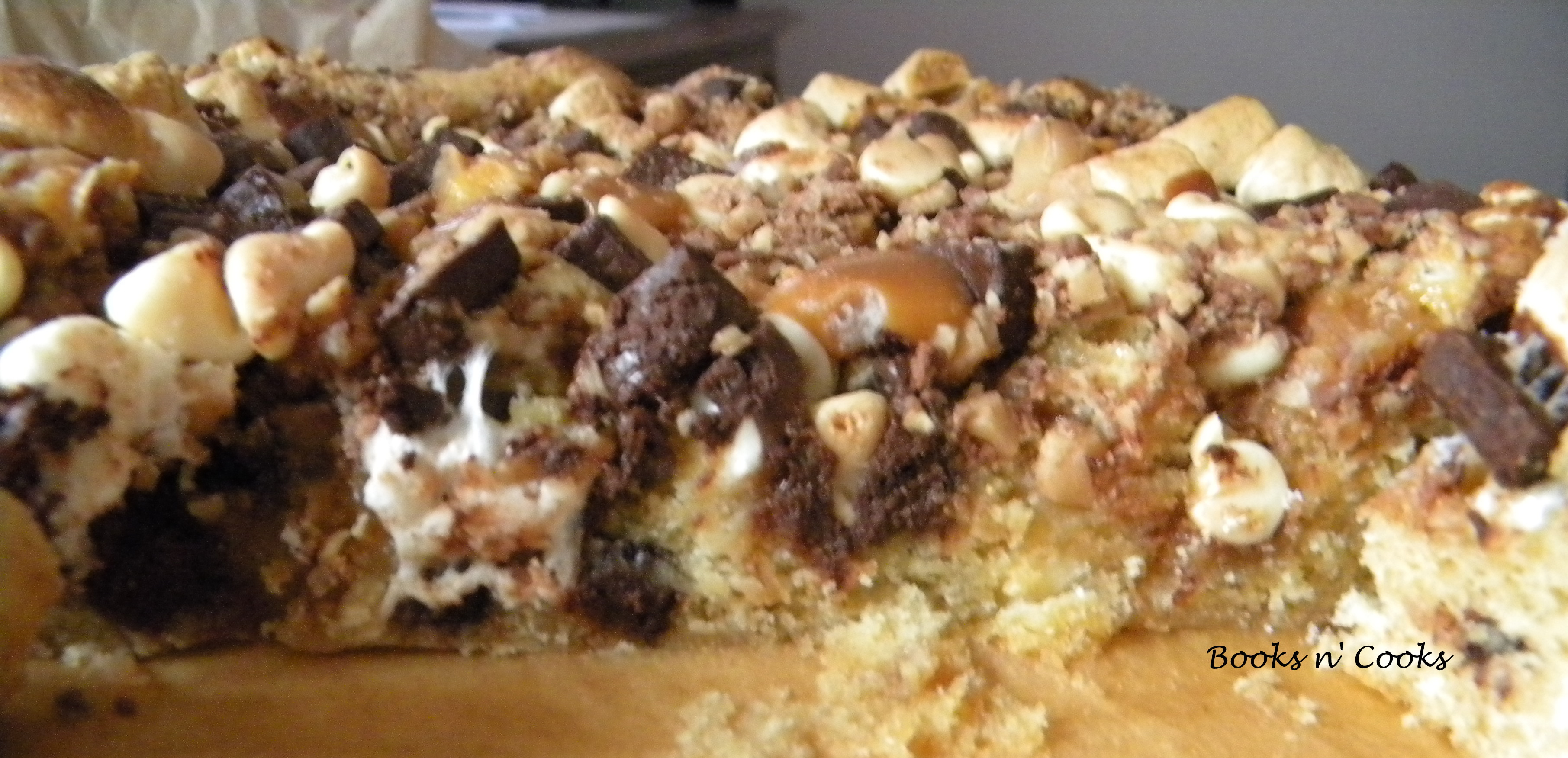 Add eggs and vanilla, beating until combined.
Sift in flour, baking powder, and salt, beating until combined.
Remove bowl from the mixer and fold in half of the mix-ins – the marshmallows, chocolate chips, caramel and toffee.
Pour batter into prepared pan and spread evenly. Sprinkle remaining mix-ins on top of the batter so that the top is covered.
Bake about 35 minutes, until the top is golden brown and  a toothpick inserted into the center comes out clean.
Using the parchment overhang, remove bars from plan and place on a wire rack. Allow to cool completely.
The directions also said once cooled, to chill on a baking sheet in the fridge until set, about 30 minutes.  I omitted this step and the bars seemed to come out fine.
With a serrated knife, cut into desired shapes and sizes.
Store in an airtight container for up to a week.