Have I ever mentioned that my hubby is a picky eater? While he's gotten much more adventurous since we moved in together 3 years ago, there's still a number of items I can't make for him. No tomatoes or bell peppers, unless they're hidden so he can't see them. No light vinaigrette in salads (Ranch and honey mustard are his favorites). Squash… not so much. Maybe on the rare occasion when we're grilling. Polish stuffed cabbage? Hell no.
So what do I do when I want to make dishes using tomatoes (like this Greek Pananella) or another one of the banned items? I try to save them for potlucks with friends, but when that doesn't pan out, or I get impatient, I call a good friend. K has offered to move in, just so I have someone a little less picky to cook for. Thanks K, but I'll just invite you over for dinner weekly. 🙂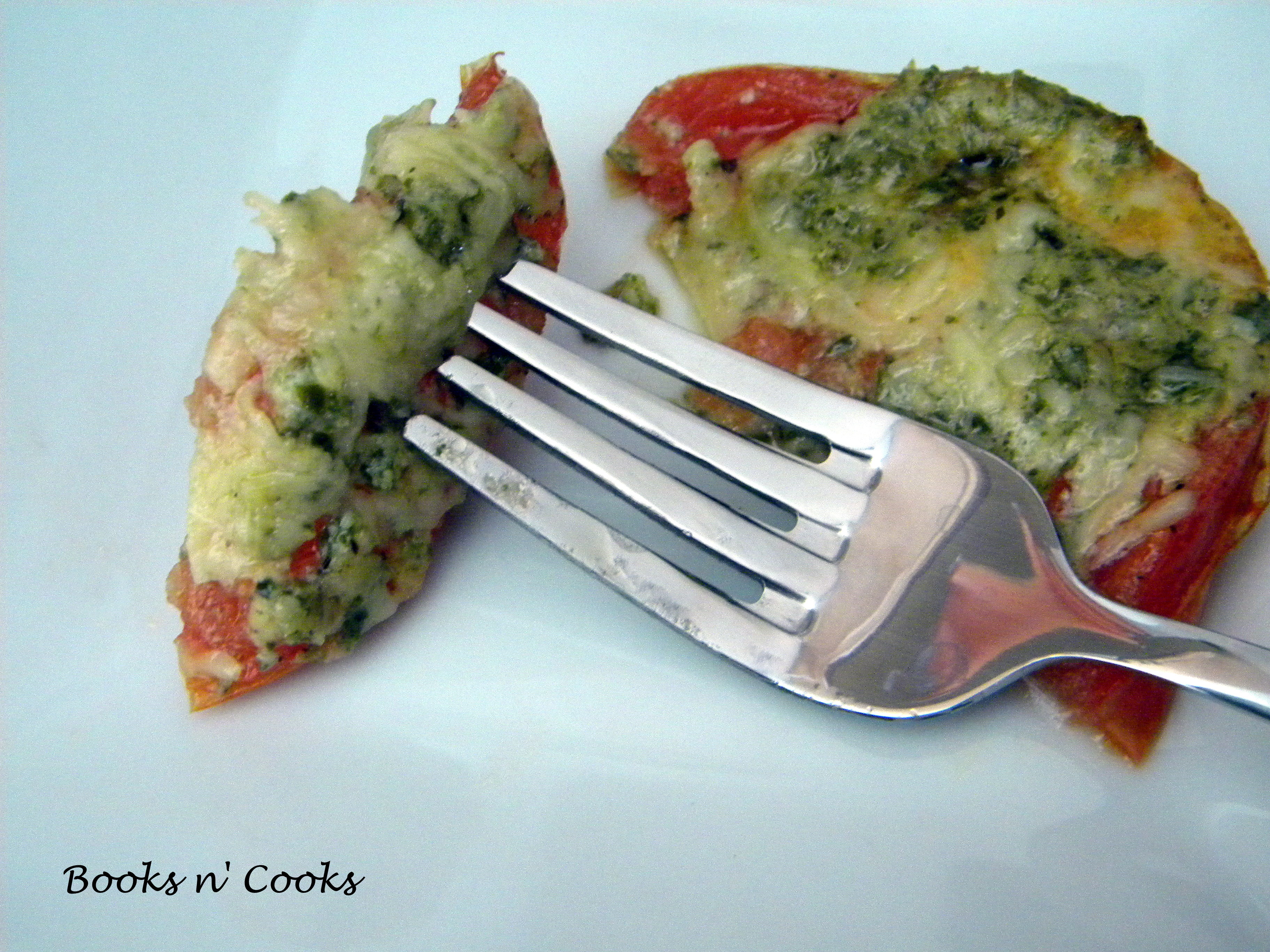 With an invitation to a friend's secured and all of the ingredients in the house, I gave these roasted tomatoes a whirl. I loved the way roasting the tomatoes made them slightly sweet and super soft. The basil pesto was a burst of flavor. I imagined eating one of these atop a slice of crunchy French bread or making these as a side to a roasted or grilled fish for an extra punch of flavor. The best part? This recipe can easily be adjusted to serve 1 or 12.
Roasted Tomatoes with Pesto
Adapted from Barefoot Contessa How Easy Is That? (p. 179)
also on Food Network
Serves 6
Ingredients:
2 – 2 1/2 lbs. large red tomatoes
3 Tbs. olive oil
2 tsp. dried oregano
kosher salt
freshly ground black pepper
1/2 c. pesto
1/2 c. freshly grated or shredded Parmesan cheese
P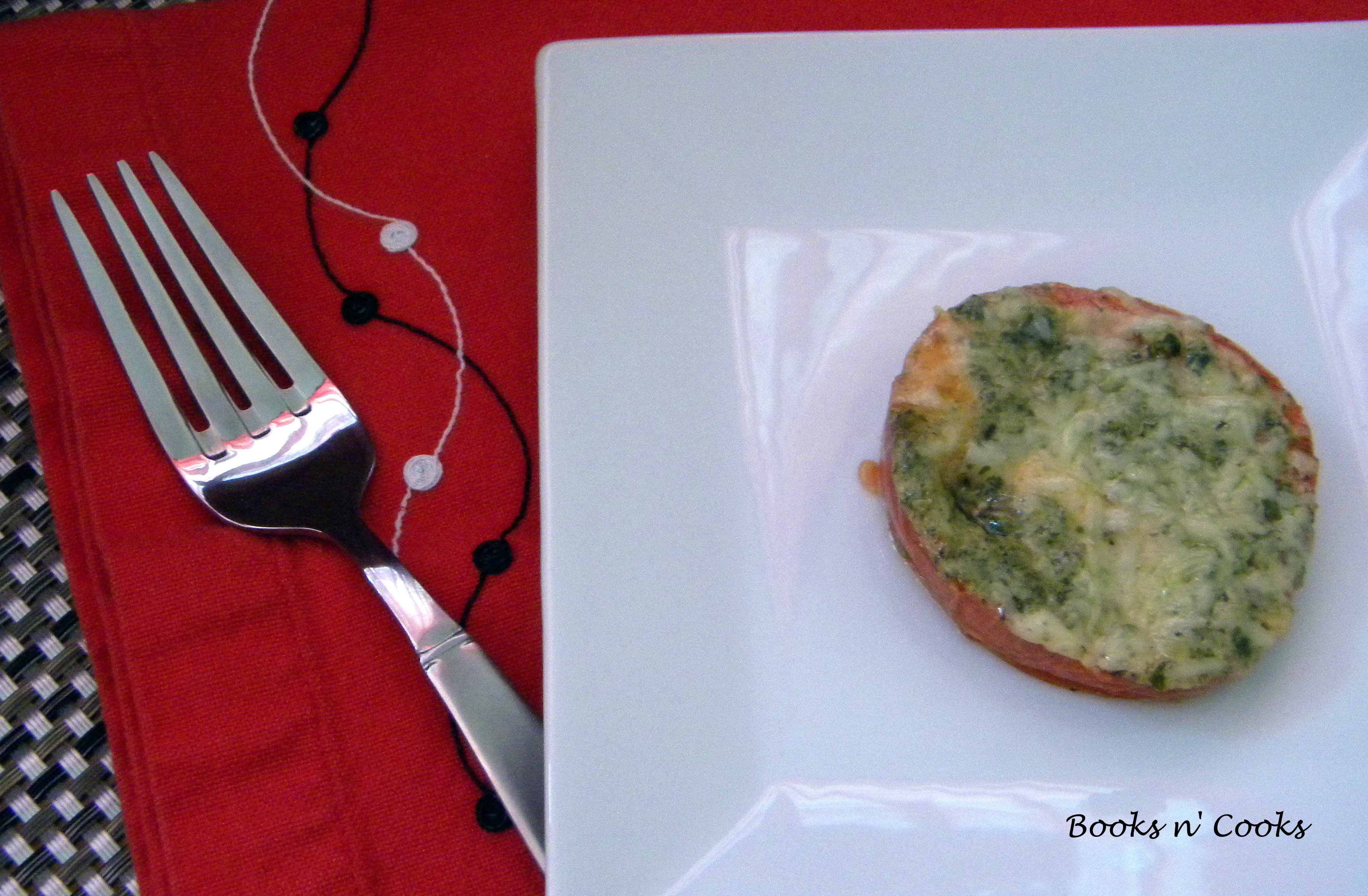 reheat oven to 425.
With the tomato stem facing up, slice tomatoes into 1/2-in. thick slices. Place slices in a single layer on a baking sheet. Brush with olive oil and sprinkle with oregano, kosher salt (~1 tsp.), and pepper. Bake for 10 minutes, until tomatoes are beginning to soften, but still hold their shape.
Remove baking sheet from oven. Top each tomato slice with a bit of pesto (~1/4 – 1/2 tsp. on each) and then sprinkle with Parmesan cheese. Return to the oven for another 7-10 minutes, until Parmesan begins to brown and the tomatoes look softened.
Remove from oven and sprinkle with a little more salt (if desired). Serve hot or at room temperature.