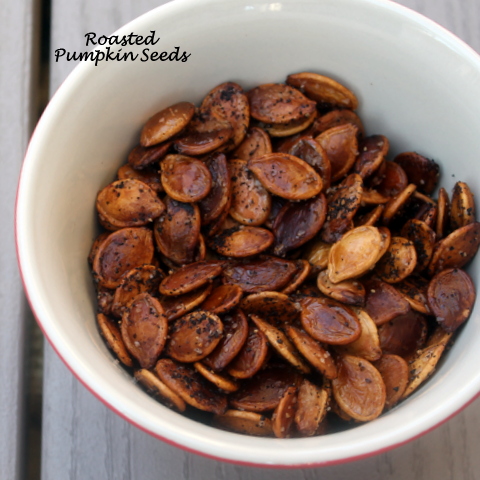 I don't remember pumpkin picking with my family as a kid- I'm sure I did because I have memories of my dad carving pumpkins. At least one year, some grew in the compost ditch in our backyard from the previous year's discarded pumpkins.
Anyway, last year, I decided that I wanted to make pumpkin picking with our children a family tradition. While my hubby initially rolled his eyes and went just to humor me, he enjoyed carving the pumpkin as much as I enjoyed the process of choosing a pumpkin (or more accurately, photographing the baby in the pumpkin field).
Roasting the pumpkin seeds was super easy and provided a great snack. I couldn't walk by the counter without grabbing a few. My only regret is that the giant pumpkin had so few seeds in it!
Roasted Pumpkin Seeds
Adapted from Hezzi-D's Books and Cooks
Ingredients:
2 c. pumpkin seeds
3 Tbs. unsalted butter, melted
2 tsp. kosher salt
1/2 tsp. freshly ground black pepper
1/2 tsp. garlic powder
1/4 tsp. cayenne powder
Preheat oven to 350.
Line a baking sheet with parchment paper.
In a medium bowl, toss all ingredients until pumpkin seeds are evenly coated.
Bake 30-45 minutes, stirring every 10 minutes or so, until pumpkin seeds are golden brown.
Remove from oven.
Serve hot or at room temperature.
Pumpkin seeds will keep stored in an airtight container for 3 days.