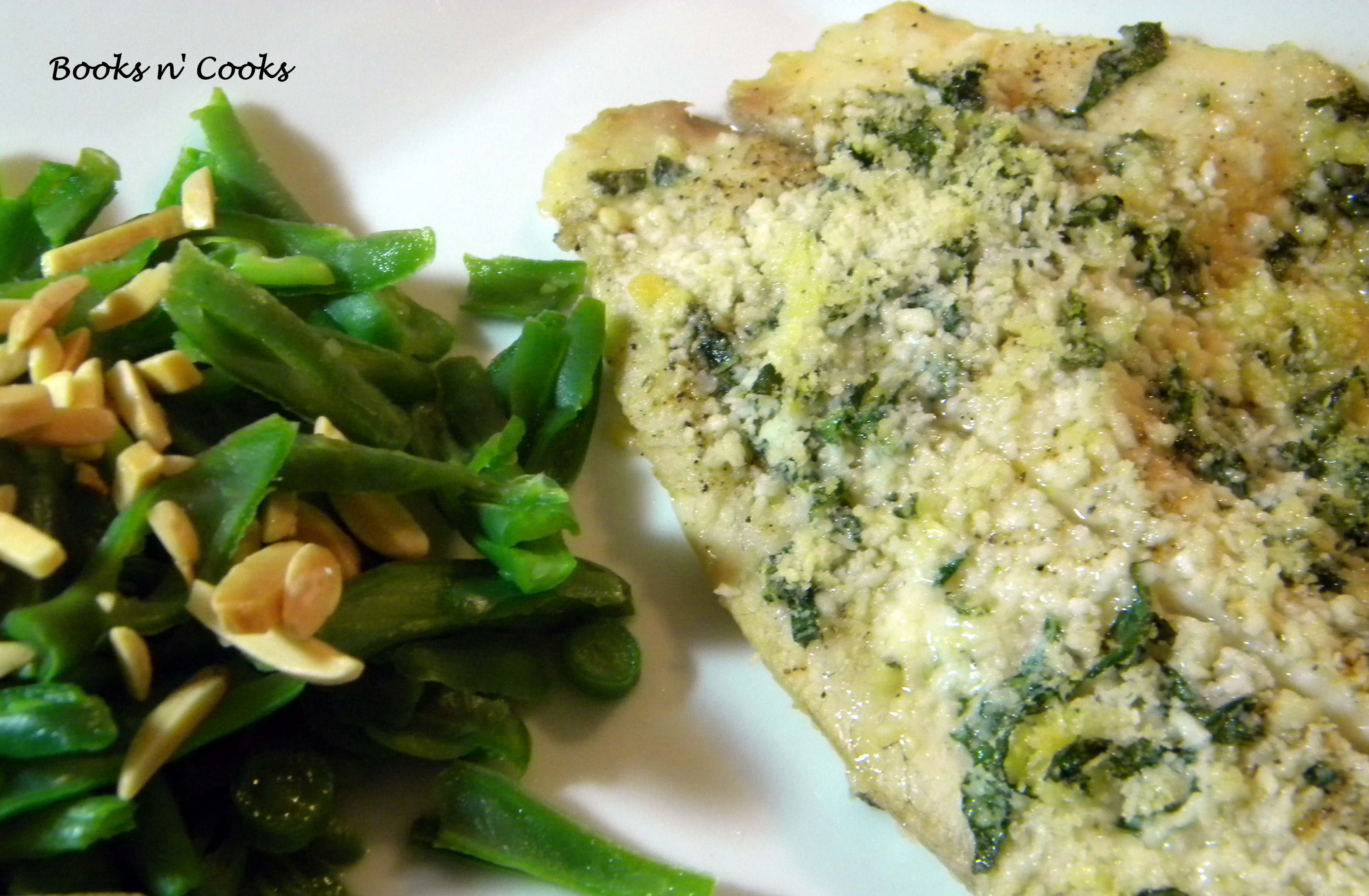 Every other year, my husband's extended family all come home for the Christmas holidays. It's an awesome time, with 50 of the clan in town to celebrate Christmas and catch up with each other. This past year, a couple of us were hanging around the table, talking about our favorite meals to make, favorite new ingredients, etc. It's a fun conversation, since my hubby's family is all from the south, and I grew up in New England, so our favorite meals are pretty different. Anyway, I was telling everyone how I really love cardamom, but it's not used in many of my recipes – my mom and I discovered it when we made a cranberry-pear tart one year. Ever since then, I've been seeking out new recipes to test out this spice. Renner, the soon-to-be newest addition to the family, was telling me about this baked tilapia recipe he makes using cardamom. First I heard of it – I had to have the recipe. Well, Renner apparently cooks like I do – he must do a little of this, and a little of that, because in lieu of a recipe, I got a list of ingredients (Thanks Renner!) The first time I made the tilapia, I measured, using the below proportions (skipping the fresh rosemary just because I didn't have any in the house). Ever since then (and I have been making this weekly since we tried it out), I throw on a little of everything until I'm satisfied. This recipe has become a hit in our house – hubby and I both love the fresh basil, the slightly crunchy Parmesan, and the smoky hint of the cardamom. Quick and easy, this is has become one of our regular weeknight dinner. Enjoy!
Renner's Tilapia with Cardamom & Basil
Yields 3 filets (2-3 servings)
Ingredients:
3 tilapia filets
olive oil
1/2 tsp. kosher salt
1/4 tsp. black pepper
1/4 tsp. cardamom
3 Tbs. minced fresh basil
3 Tbs. grated Parmesan cheese
Preheat oven to 350F.
Set tilapia filets on a baking sheet lined with aluminum foil. Drizzle with a little olive oil and rub in.
Combine salt, pepper, and cardamom in a small bowl. Sprinkle on tilapia.
Combine basil and Parmesan in a small bowl. Sprinkle on tilapia.
Bake 15-20 minutes, or until tilapia is cooked through. For a slightly crispier coating, broil for last 3 minutes of cooking.