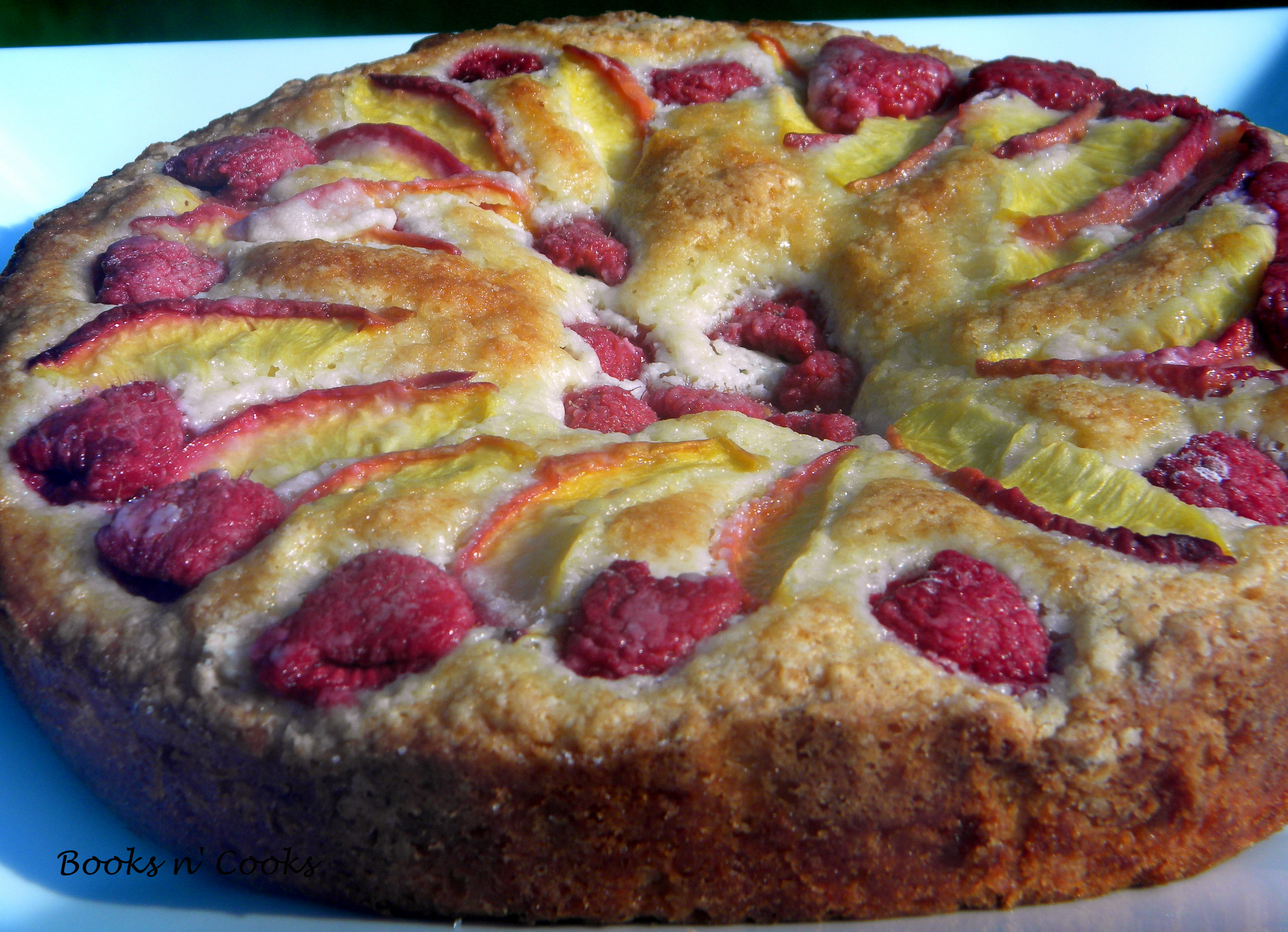 I've been dying to make this cake again since the summer fruit started appearing in the grocery store. Not as pretty as the photos in the magazine, but this cake is a light summer treat.
Raspberry Peach Cake
Adapted from Fine Cooking No. 80 (p. 68)
Serves 8-10
Ingredients for the Cake:
1 1/3 c. all-purpose flour, more for the pan
1 tsp. baking powder
1/4 tsp. baking soda
1/4 tsp. salt
6 Tbs. unsalted butter, at room temperature, plus extra for the pan
1 c. granulated sugar
2 large eggs
1 1/2 tsp. finely grated orange zest
1/2 tsp. vanilla extract
2/3 c. plain yogurt
Ingredients for the Topping:
1/2 large, ripe peach, sliced very thinly (~ 1/16 an inch)
3/4 c. fresh raspberries
1 Tbs. granulated sugar
1 Tbs. all-purpose flour
Make the Cake:
Preheat oven to 350F.
Lightly butter a 9-inch round baking pan. Line the bottom with parchment paper (trace pan and cut out a circle). Butter the parchment paper and the sides of the pan. Gently sprinkle with flour, tapping out the excess.
In a stand mixer fitted with the paddle attachment, beat butter and sugar on medium-high until light and fluffy, 3 minutes. Lower speed slightly and dd eggs, orange zest, and vanilla, beating until thoroughly combined.
Remove bowl from mixer and sift in baking powder, baking soda, salt, and half of the flour. Fold into butter/egg mixture. The fold in the yogurt. Sift in the remaining flour and fold into wet mixture. Pour into prepared baking pan, and bake for 15 minutes.
While baking, make the topping: Using a fork, combine all ingredients in a small bowl, so that the fruit is well coated.
After 15 minutes of baking… pull out the cake (still on the oven rack) and quickly add topping to cake. It will still be very wet and look soft, but should hold the fruit.
Continue to bake for another 25-30 minutes or until a toothpick inserted into the center comes out clean.
Allow cake to cool on a wire rack for 15 minutes. Run a knife along edges of pan to loosen it, and then invert onto a plate. Peal away the parchment and flip cake right-side-up to cool completely.
Serve warm or at room temperature.