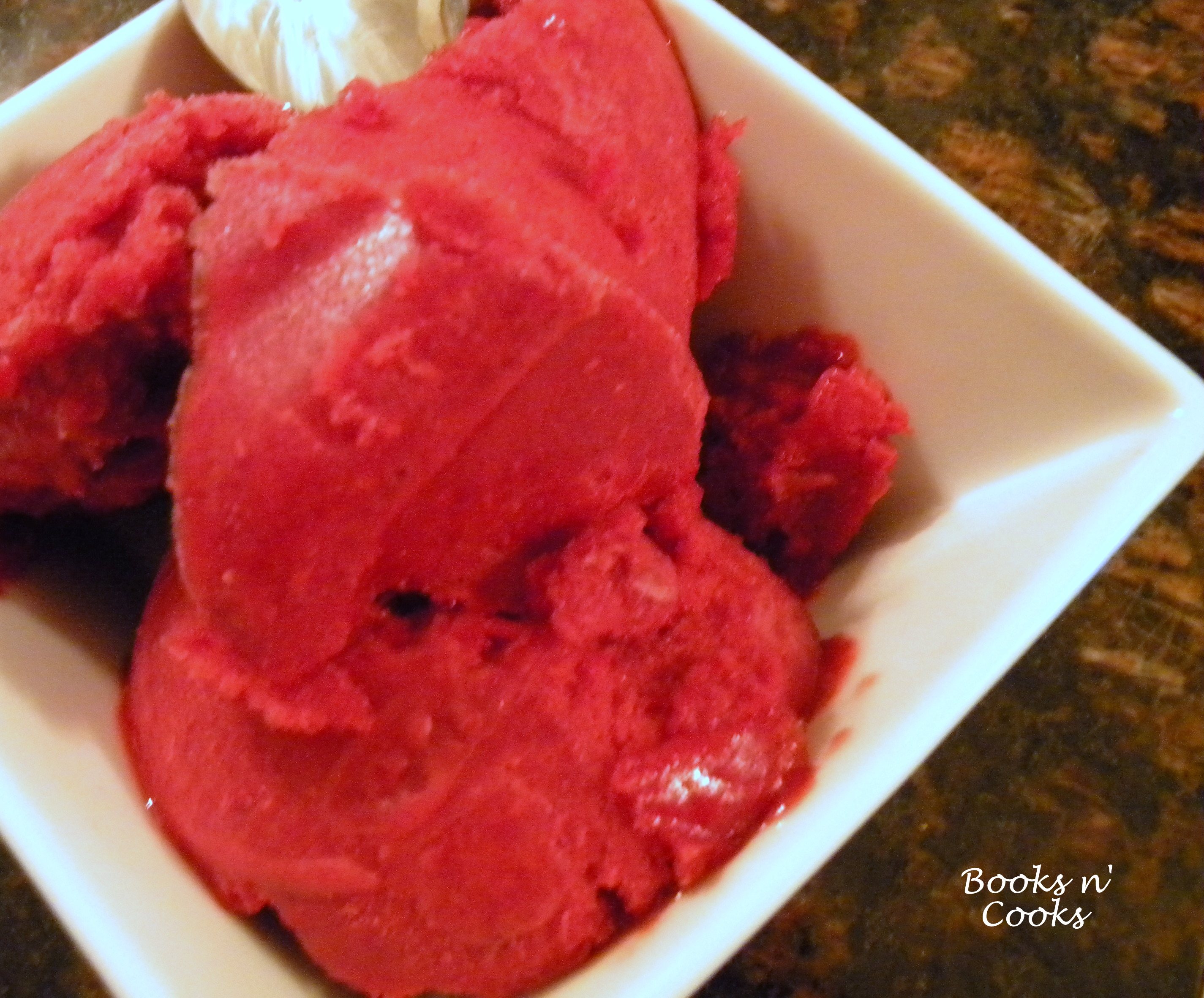 This sorbet is super sweet, with just a hint of the Chambord liquor. My only change would be a little more Chambord, but then again, it's one of my favorite liquors. 🙂
Raspberry-Chambord Sorbet
Recipe Originally from Fine Cooking #16 ; Found on Easy and Fast Recipes
Yields 3 1/2 cups
Ingredients:
1/3 c. sugar
1/3 c. water
3 c. fresh raspberries or one 12-16 oz. bag frozen raspberries, pureed
1/4 c. Chambord (raspberry liquor)
2 Tbs. fresh squeezed lemon juice (from 1 lemon)
Combine water and sugar in a small sauce pan over high heat. Cook about 5 minutes, until mixture is simmering and sugar dissolves. Should reduce to about 1/2 c. of syrup.
Combine syrup, pureed raspberries, Chambord, and lemon juice in a mixing bowl. Let cool to room temperature, or place in fridge/freezer to cool.
Transfer mixture to an ice cream mixer and freeze according to manufacturer's instructions. (For my Kitchen Aid mixer, I ran it on speed 1 for about 10 minutes). Transfer to an airtight container and freeze.
Nutrition: 122 calories per cup