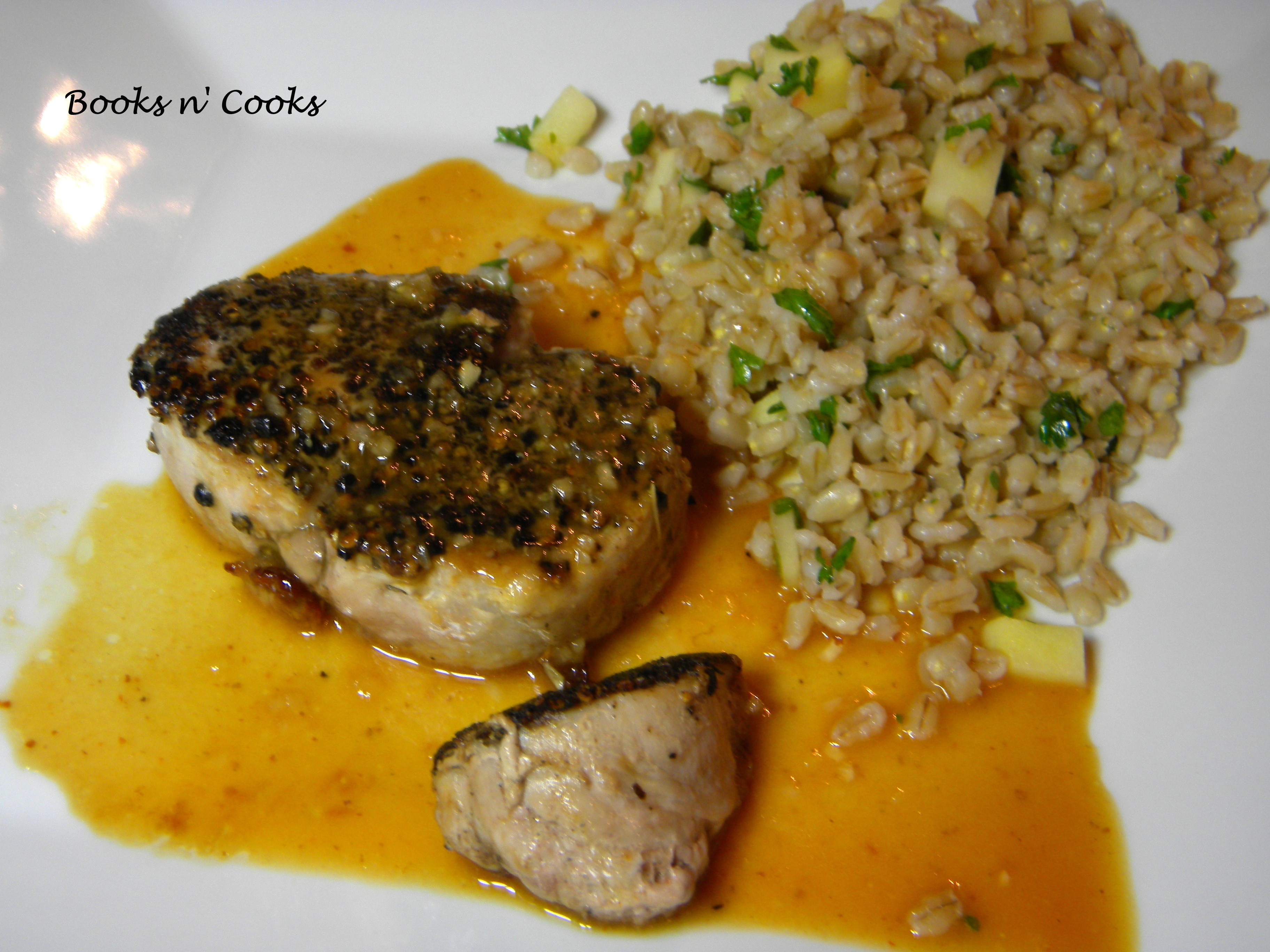 I'm constantly looking for quick weeknight meals that are flavorful and not boring. This Peppercorn Pork fit the bill. It took about 30 minutes to make. The meat had a bit of kick from the crushed peppercorn, but the sweet Cider Sauce balanced it out nicely. The Apple Barley Salad would be a bit bland on its own, but I really enjoyed it with the pork and sauce.
Peppercorn Pork with Dijon-Cider Sauce
and Apple Barley Salad

Adapted from Cuisine at Home (p. 15)
recipe not posted online but other Cuisine at Home recipes are found here
Ingredients:
10 oz. pork tenderloin, trimmed and cut into 2-inch thick medallions
kosher salt
1 Tbs. whole peppercorn blend, freshly ground or crushed
2 Tbs. olive oil, divided
1 Tbs. minced shallots
2 tsp. tomato paste
1/4 c. dry white wine, such as Chardonnay
1 c. apple juice (or cider)
1 tsp. apple cider vinegar
1 Tbs. Dijon mustard
Heat 1 Tbs. oil in a skillet over medium-high heat.
Season pork medallions with kosher salt. Dredge one side of the medallions in the crushed pepper. Add to the hot skillet, pepper-side down. Cook until browned, about 3 minutes.
Flip medallions and continue cooking until meat is cooked (about 145F at the center), about 6 more minutes. Transfer medallions to a plate, cover with foil, and let them rest.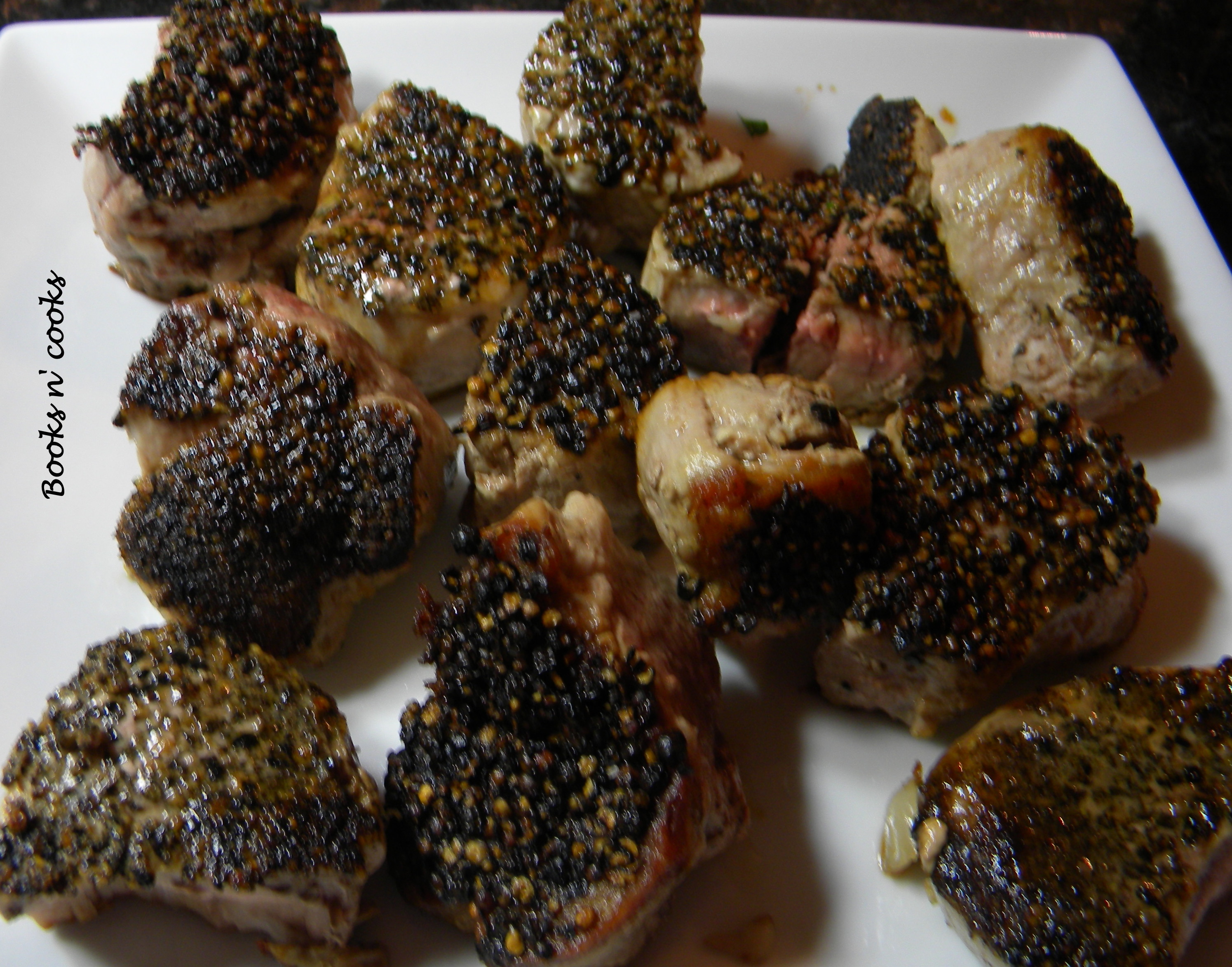 In same skillet, add remaining olive oil, shallots, and tomato paste. Saute for 1 minute.
Add wine and deglaze pan, scraping the bits from the bottom of the pan with a wooden spoon. Simmer until almost evaporated.
Add apple juice and vinegar, simmering until it reduces to about 1/3 a cup, 5-7 minutes. Whisk in mustard and season with salt.
Serve with Apple Barley Salad
Ingredients:
Barley*
1 sweet red apple, diced
1 Tbs. unsalted butter
1 Tbs. fresh lemon juice
1 Tbs. chopped fresh parsley
2 tsp. sugar
* Cook barley according to package. I used 1 c. uncooked barley, yielding 3-4 c. cooked.
In a small non-stick pan, melt butter. Add apples and cook until apples are just softened, a couple minutes.
Stir in remaining ingredients. Add to barley and stir to combine.