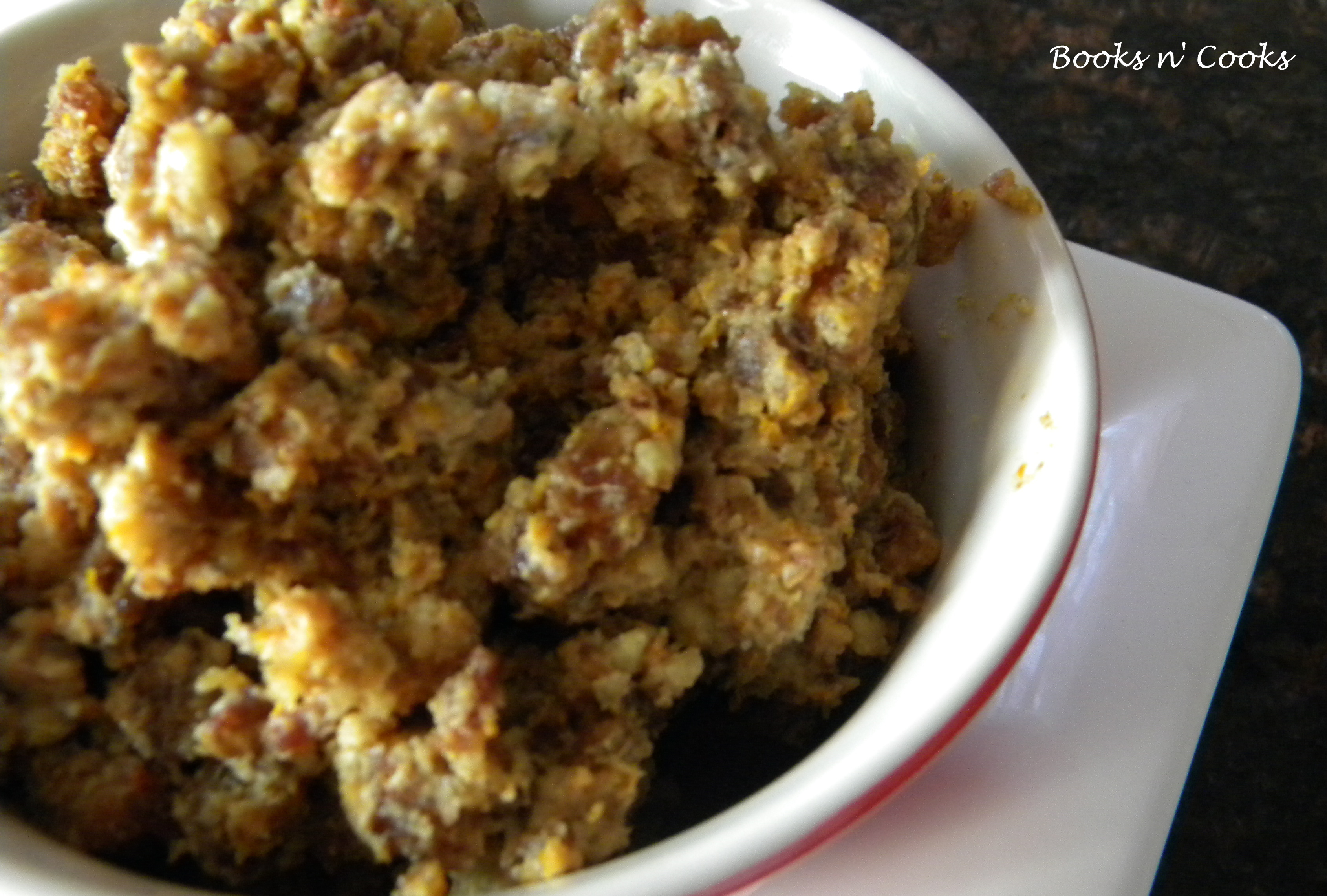 I found this idea in Fine Cooking (#102, p. 20), in the page on new ways to use seasonal ingredients compliments of editor Lisa Waddle. I was a little doubtful at first and honestly, when I had my first bite, I wasn't quite sure how I felt about it. The consensus at the part was that although it was sweeter than expected, it was a great spread.
Note: Fine Cooking didn't list portions, so feel free to use more or less of the below, according to your taste.
Date-Pecan Spread
Inspired by a Lisa Waddle suggestion in Fine Cooking #102
Yields about 1 1/2 cups spread
Ingredients:
1 – 1 1/2 c. chopped dried dates
1/2 – 3/4 c. toasted pecans
zest of 1 orange
dry sherry
Combine first three ingredients in a food processor. Pulse for 30 seconds or so, until the mixture begins to come together.
Gradually add sherry to food processor, pulsing until mixture is combined to desired consistency. Mine was still a bit chunky, but you can also pulse until a smooth paste has been formed.
Serve: with fresh bread as an appetizer. Crackers would also work, but we weren't impressed with the spread on crostini. This is a great appetizer on its own, or as a compliment to a cheese board (I enjoyed it with brie).
Fine Cooking also suggested adding the spread to a grilled cheese sandwich or turkey panini.