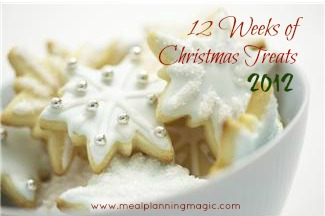 Holiday entertaining isn't just about sweets and baked goods, it's also about snacks and appetizers, both savory and sweet. With my friends, there has to be some sort of cheese on the appetizer table, whether it's a cheese tray, an appetizer compiled with a cheese component, or a baked cheesy dip (i.e. baked fontina with herbs). I've always loved brie – my favorite being my bestie's brie and fig jam – and the 12 Weeks of Christmas Treats gave me the opportunity to try out a recipe that I've had bookmarked for quite a while. This baked brie is sweet and indulgent – a wonderful addition to your holiday table. Personally, I loved it on top of a warm slice of baguette, although you can also serve it with crackers or apples.
Disappointed I'm not sharing a dessert today? Head over to Meal Planning Magic to see what other bloggers made this week for the 12 Weeks of Christmas Treats.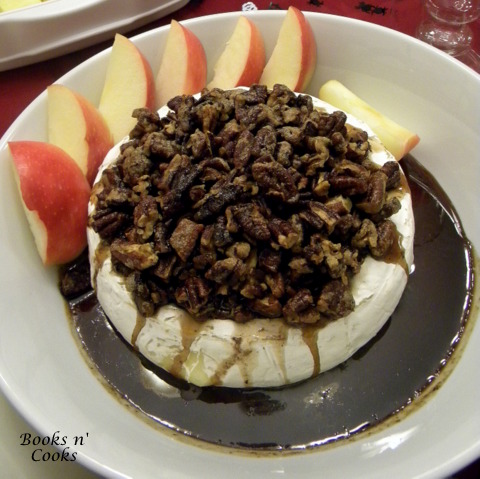 Pecan, Brown Sugar & Kahlua Baked Brie
Adapted from My Life As a Mrs
Ingredients:
13-16 oz. wheel of Brie
2/3 c. pecans, toasted and chopped
1/4 c. brown sugar, packed
2 1/2 Tbs. Kahlua
bread, crackers, or apples for serving
Prepare the Brie: Preheat oven to 350ºF.
Use a paring knife to trace a circle around the edge of the brie, about 1/4 inch in from the edge. Using the knife or a spoon, scrape off rind from the center of the brie, so that the 1/4 inch rim remains. Set in an oven-proof baking dish and set aside.
Top the Brie & Bake: In a small bowl, combine pecans, brown sugar, and Kahlua. Pile on top of brie, staying within the 1/4 inch rim. Bake for 10-15 minutes, until topping is bubbling. Do not overcook, otherwise brie will lose its shape.
Serve immediately with warm bread, crackers, or apples.