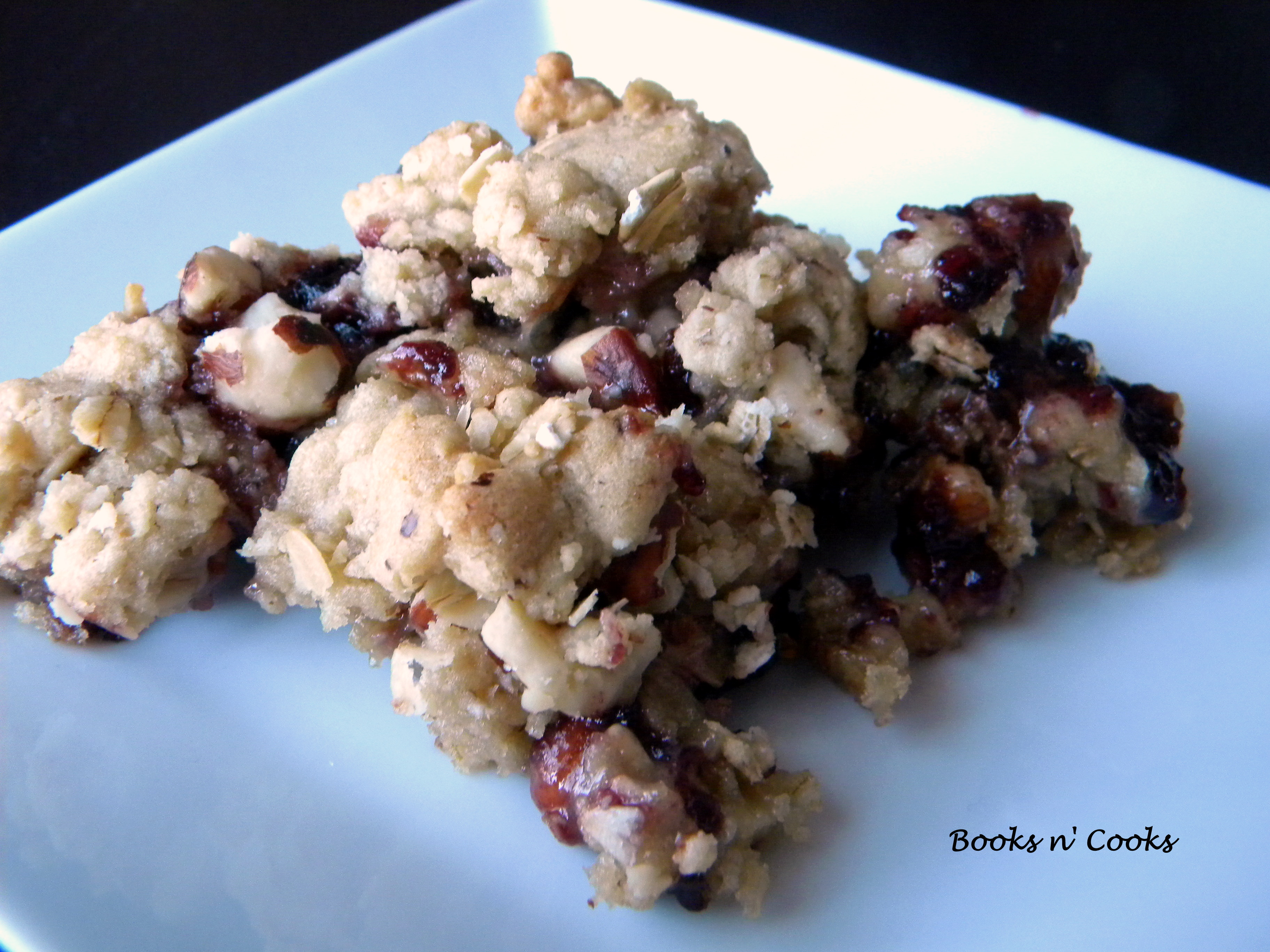 When I saw this recipe from Elly Says Opa earlier in the year, I knew I had to try it. I love nutella and can eat it by the spoonful, but have done very little baking with it. These bars were wonderful. While I loved the nutella and blackberry jam, for me, the start of the show was actually the cookie part. It was a bit sweet and tasted nutty (I had to think about whether I put peanut butter in them!). Enjoy!
Nutella-Blackberry Oatmeal Squares
Adapted from Elly Says Opa
Ingredients:
1/2 c. unsalted butter, softened
1/2 c. light brown sugar
1/2 c. granulated sugar
1 egg
1 tsp. vanilla extract
1 1/2 c. all-purpose flour
1/2 tsp. baking powder
1/4 tsp. salt
1/2 c. Nutella
2/3 c. blackberry or other preserves or jam
1.5 c. oats, divided
1/4 c. chopped hazelnuts, more if desired
Preheat the oven to 350F and butter a 9×9 baking dish (I used my Pyrex).
In a stand mixer fitted with the paddle attachment, cream together butter and both sugars. Add egg and vanilla, beating until combined. Add in baking powder and salt, again beating to combine. Add flour a little at a time. Add 1 1/4 c. of oats (reserving 1/4 c. on the side) to the mixture and combine.
Remove bowl from stand mixer and check to make sure you don't have lots of oats at the bottom of the bowl.
Spoon about 2/3-3/4 of the mixture into the buttered baking dish. Using your hands (or a wooden spoon or strong rubber spatula), press down dough.
Microwave nutella for about 20 seconds, just to make it easier to spread. With a butter knife, spread on top of dough. The spread jam over nutella.
Put your KA bowl back into mixer and add remaining 1/4 c. oats and the chopped hazelnuts, beating to combine. Crumble over nutella and jam.
Bake 25-30 minutes until golden brown. Wait until completely cooled to cut and serve, as the bars will be very soft until they cool.