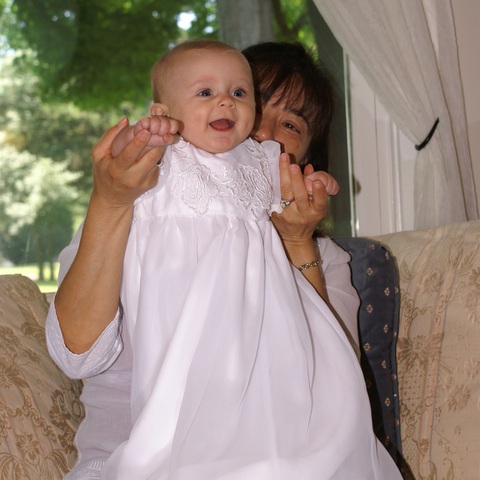 A couple of weeks ago, all of my relatives flocked to my parents house for Sophie's Christening. We had a wonderful long weekend catching up with family, half of whom were meeting Sophie for the first time.
My mom and I agonized for several weeks over the menu for Sophie's Christening. The meal would be served early afternoon. We needed something easy, but suitable for a hot summer day. Most menus I had seen were some sort of sandwiches or brunch items. Neither of us were especially excited about that. Finally, we settled on the below menu – a combination of items we made ahead and items we ordered from a local restaurant. We ended up with a great assortment and the perfect amount of food – very little was left over.
I hope this inspires you for one of your events in the future!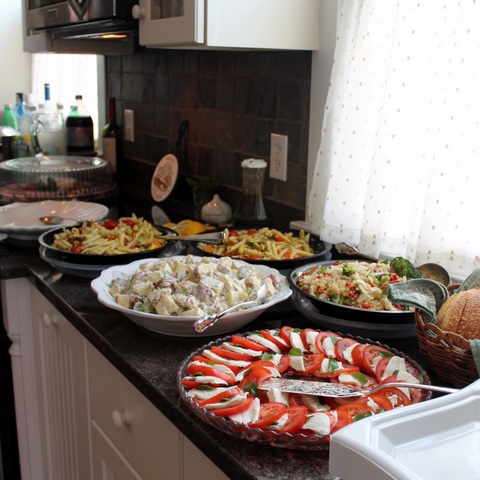 A Christening Lunch/Dinner for 25
Appetizers:
Crudite with Sun-Dried Tomato Dip
Mixed Nuts
Dinner:
Roasted Beef Tenderloin (catered)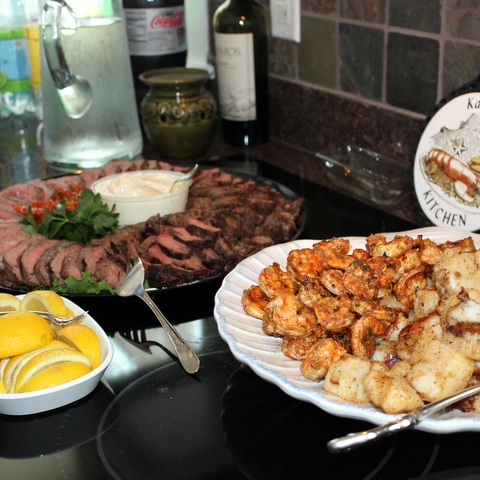 Parmesan-Crusted Grilled Scallops
Quinoa with Broccoli, Sun-Dried Tomatoes & Cashews (catered)
Penne Pasta with Pesto & Roasted Veggies (catered)
Bread
Dessert:
Mixed Berry Pie (catered)
Peach Pie (catered)
Coconut Cream Cake (catered)
French Vanilla Ice Cream