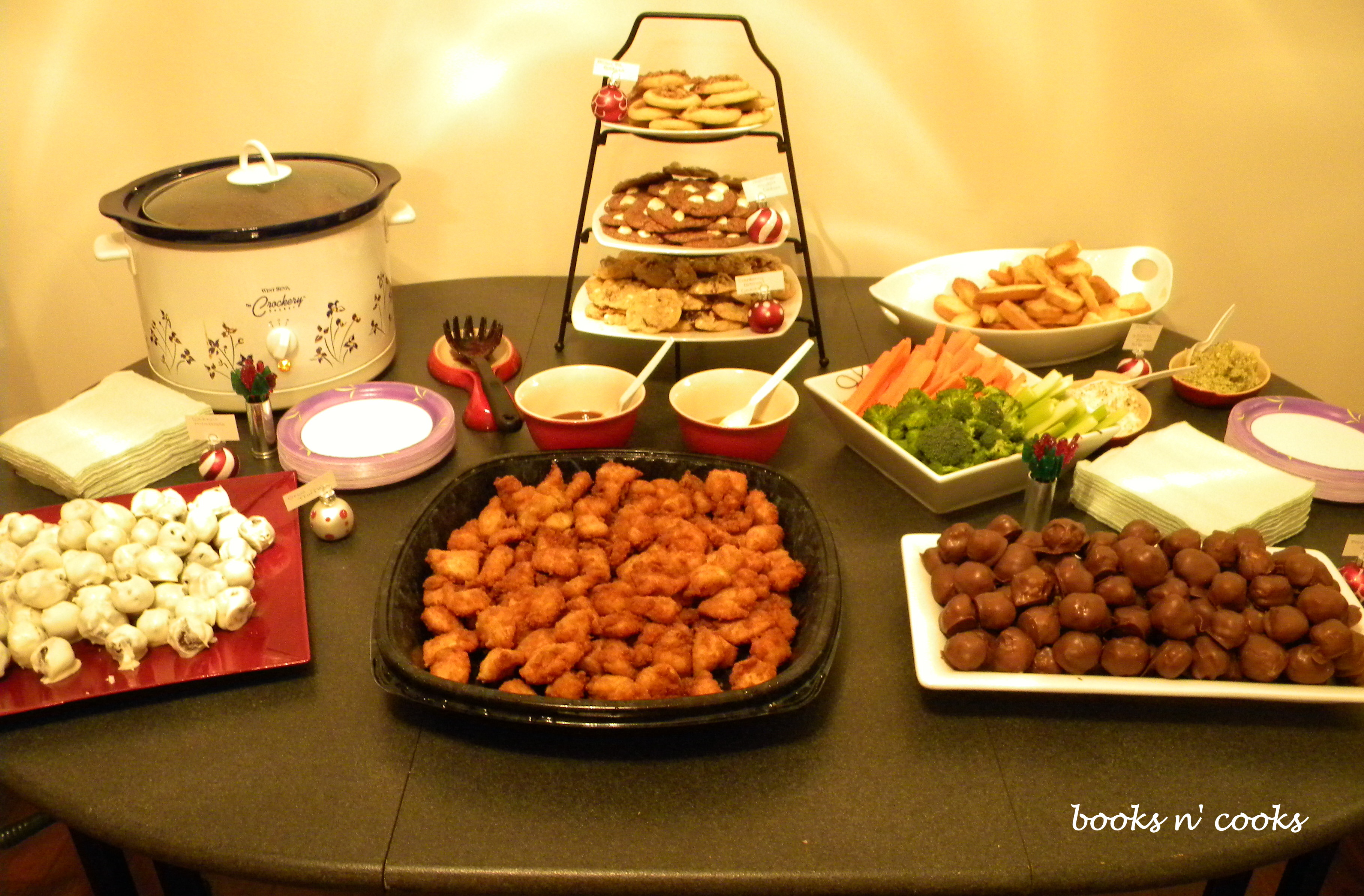 2009 Holiday Party Menu
Every year we host a large holiday party,for about 50 people who will be wandering throughout the house. Most of the food is upstairs, but I'll also have some snacks in the pool room and extended basement.
Thanks to all our friends who brought something to share!
Drinks:
Killian's & Blue Moon in the keg
Lots and lots of Pinot Grigio  🙂
Hot apple cider, with Captain Morgan rum nearby
Assorted hard liquors, sodas & mixers
Our crowd isn't big red wine drinkers, so we usually let tell them to bring their own.
Savory:

And Sweet:
Food Downstairs & in the Pool Room:
Cheese & Cracker Platter
Small Cookie Platter