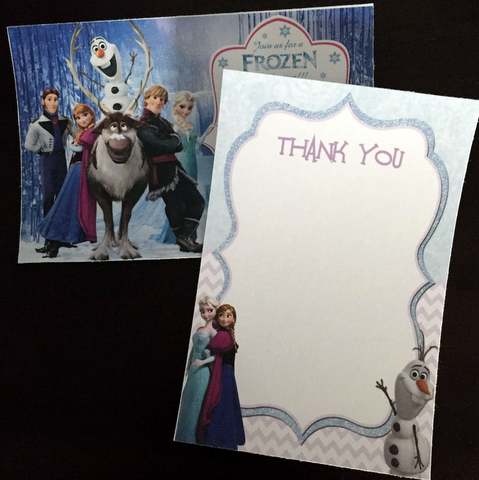 Last month, we celebrated my daughter's third birthday. It's crazy how over the past year, she went from a toddler – sweet and cuddly – to a little girl – opinionated, sassy, and smart as whip. She's no longer stringing a few words together but speaking whole sentences, learning to write her letters, and learning what sounds each of the letters make. We're beyond impressed.
It's been a busy couple of months, so we held a joint birthday party with my daughter's best friend. We kept the menu simple and mostly store-bought, and instead spent our time and creativity on the small details. We chose to go with a Frozen theme, since the girls love the movie. (Sophie now has an Elsa and an Anna dress. She takes turns wearing them every day after school, with an expression of pure joy on her face. "Mommy, look at me. I'm so beautiful!" I might be biased, but she is the cutest little Elsa/Anna I've ever seen.) Anyway, we couldn't have picked a better them for our little princesses.
Menu
A Frozen Birthday Party
Brunch
Bagels & Cream Cheese
Chicken Nuggets
String Cheese "Snowmen"
Carrots and Dip "Reindeer Food"
Fresh Fruit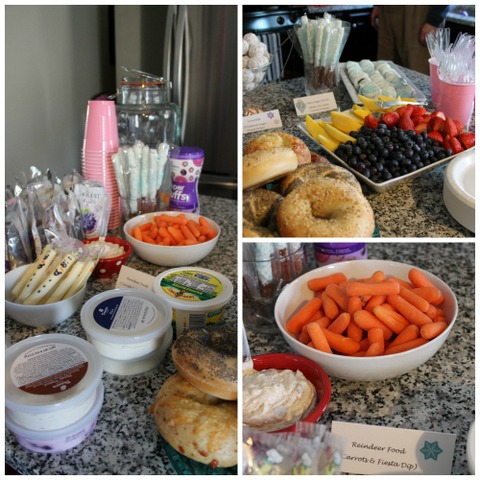 Sweets
"Snow & Ice" Rice Krispie Treats
Powdered Donut Hole "Snowballs"
"Elsa's Magic Wands" White Chocolate Covered Pretzels
White Chocolate Covered Oreos
Birthday Cake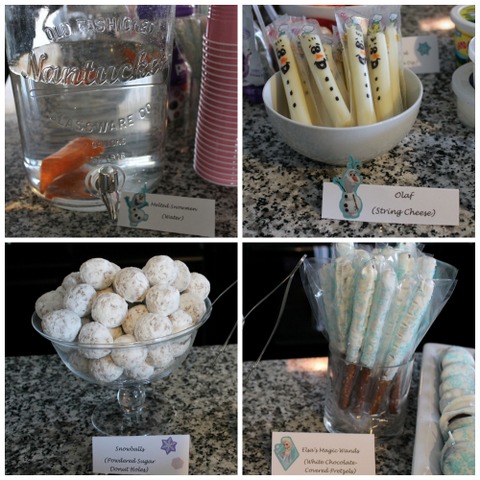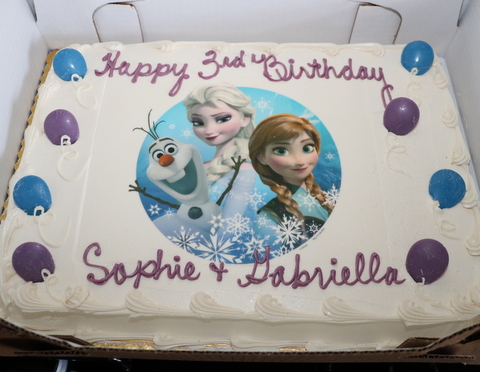 Beverages
Coffee
Orange Juice
"Melted Snowman" Water
Honest Juice Pouches
For decorations, I made an Olaf wreath for our front door. We had assorted balloons through the house, a couple of balloon trees (no photos though!), and a Frozen birthday banner.
While the kids mostly ran wild playing with the assorted loose balloons, we did have a few activities for them.  We downloaded some free printable coloring pages with scenes from the movie, had a Pin-the-Nose-on-Olaf game, and a Build-a-Snowman station where the kids could build a snowman to eat or take home out of marshmallows, pretzels, mini chocolate chips, and decorating gel/icing.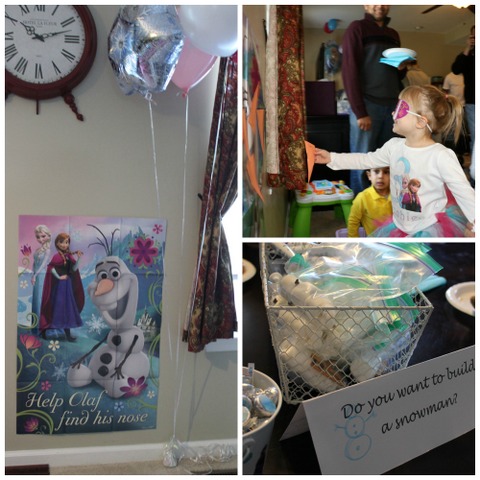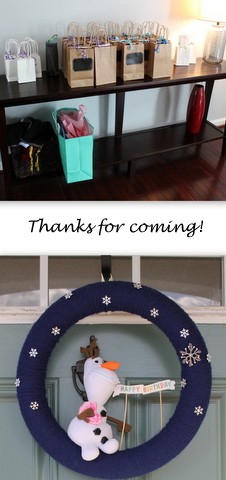 For favors, we gave each child a small Frozen coloring book, a pair of Frozen socks, a couple of Hershey kisses with Frozen stickers on the bottom, and two Frozen stamps.
Considering it's been almost a month since the party and my daughter is still talking about her party (almost every night at bedtime, she asks that we talk about it), I'd call it a success!
Vendors:
Invitations: TicketParty Etsy Shop
Thank You Notes: Styles with Charm Etsy Shop
Goodie Bag Items: Amazon and Michael's Crafts